Politics
Three Paradoxes of the United States Democracy
Three Paradoxes of the United States Democracy
ABOVE: The storming of the U.S. Capitol two years ago shocked the world. (Xinhua)
---
by H.E. Cong Peiwu, Chinese Ambassador to Canada
The U.S. has always promoted itself as a "beacon of democracy" worldwide. President Biden is scheduled to visit Canada later this week and will undoubtedly talk about the U.S. democratic values. Besides, at the end of this month, the U.S. will also host the second "Leaders' Summit for Democracy." However, no matter how the U.S. decorates its democracy, it cannot conceal its true intention of using democracy as a guise to promote ideological confrontation and maintain its hegemony. This article will share three perspectives on the United States democracy.
Paradox One: Actions Speak Louder than Words
It is well known that instances of U.S. interference in other countries' internal affairs abound. In the name of "promoting democracy," the United States practiced a "Neo-Monroe Doctrine" in Latin America, instigated "color revolutions" in Eurasia, and orchestrated the "Arab Spring" in West Asia and North Africa, bringing chaos and disaster to many countries.
The first "Summit" more than one year ago sought to thwart democracy under the pretext of democracy, and incite division and confrontation, which has been widely opposed by the international community. Although the upcoming so-called second "Leaders' Summit for Democracy" claims to deliver "lasting prosperity, peace, and justice" to the world, and to address "unprecedented challenges" and promote the "democratic renewal" , the real intention of the U.S. is to use the United States standards and interests to divide countries into "democratic" and "non-democratic" two categories, using the guise of democracy to maintain the U.S. hegemony and suppress the countries the United States regards as a hostile regime. This goes against the real spirit of democracy itself.
Paradox Two: Not as Good as Advertised
Fraught with money politics, identity politics, social rifts, and the gulf between the rich and poor, the U.S. as a "beacon of democracy" has been dimmed. Last October, a poll by the Associated Press and the National Opinion Research Center at the University of Chicago showed that just 9% of U.S. adults thought democracy was working "very well". Canadian politician Thomas Homer-Dixon wrote an article in the Globe and Mail last year, pointing out that by 2025, American democracy could collapse, and Canada must prepare.
This deeply beleagued United States democracy even poses threats to other countries. According to a report released by Germany-based Dalia Research and the Alliance of Democracies, 43 percent of respondents globally think democracy in their countries is threatened by the U.S. Canada is also among them. According to a report released by the University of Ottawa, there is open support from conservative media and conservative politicians in the US for the far-right extremists in Canada. It represents a greater threat to Canadian democracy than the actions of any other state, and the implications of democratic backsliding in the US for Canada must be reflected upon.
Paradox Three: Out of Season
The world is volatile today. Standing at the crossroads of history once again, human society should unite rather than divide, engage in dialogue rather than confrontation, and embrace democracy instead of hegemony. The United States repeatedly politicizes, instrumentalizes, and weaponizes democracy, and the international community strongly condemns that.
President Xi Jinping pointed out that democracy is a common value of humanity and an ideal that has always been cherished by the Communist Party of China (CPC) and the Chinese people. China is now implementing the whole-process people's democracy, which is based on China's national conditions and historical culture and reflects the people's will. The just-concluded National People's Congress is the embodiment of this. China's National People's Congress election is the world's largest democratic election, with 27.7 million representatives elected at all levels, including over 26.2 million county and township representatives directly elected by over a billion people. Every region, industry, field, and ethnic group has its representatives in the National People's Congress.
Recently, President Xi Jinping proposed a Global Civilization Initiative, and said that as the future of all countries are closely connected, tolerance, coexistence, exchanges and mutual learning among different civilizations play an irreplaceable role in advancing humanity's modernization process and making the garden of world civilizations flourish. We advocate the respect for the diversity of civilizations, the common values of humanity, the importance of inheritance and innovation of civilizations, and robust international people-to-people exchanges and cooperation.
Democracy is not customized with a single standard for the world. A world of peaceful development should accommodate different forms of civilization and must be compatible with diverse paths to democracy. Thus, democratic judgment should not be monopolized by a few countries. China never interferes in the internal affairs of other countries and resolutely opposes some countries using the guise of "democracy" to interfere in China's internal affairs or force other countries to take sides. Political manipulation under the guise of democracy will never win people's hearts and is doomed to failure.
Recommended Articles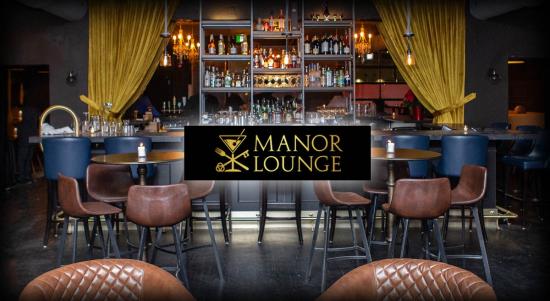 The Elgin Street Manor Lounge is the place to be on a cold winter's night and here is why.
Read full story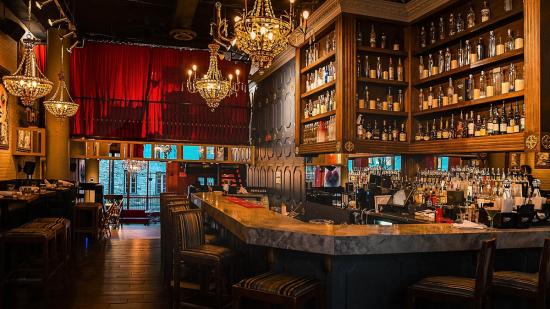 Joy on Sussex is a romantic restaurant where art and food combine to create an experience like no other in Ottawa.
Read full story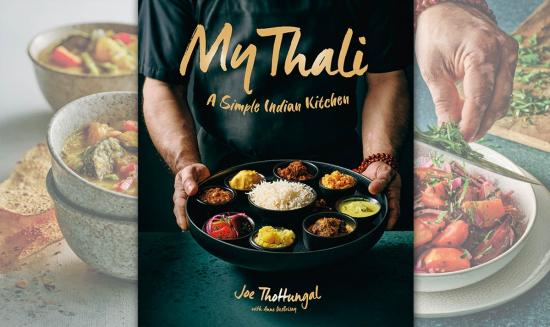 Get your copy next week on the Food for Thought website, where you can also purchase a copy of his Coconut Lagoon Cookbook.
Read full story
Comments (0)
*Please take note that upon submitting your comment the team at OLM will need to verify it before it shows up below.