Three steps for top to bottom summer home maintenance
You probably already have a home maintenance checklist: Replace the furnace filter each season, shut off water spigots before winter, clean the gutters, etc. That's a good start, but there are jobs that homeowners often forget about, or don't even know about. Some of the biggest problems typically arise from the smallest of details: a crack in the foundation, a leak in the irrigation system, condensation collecting in your windows.
Take advantage of the summer sunshine and long hours and get to work some serious summer maintenance.
The foundation of a home is the first step in building a house and the first component to be forgotten. But just because we don't often see the foundation of a home, doesn't mean it is any less important than the rest of the house. Foundation problems can start small and grow slowly over time, putting your home at further risk.
THE SIGNS: Whether you have a basement foundation, crawl space or concrete slab on grade, here are a few key signs maintenance is needed: slanted floors, interior wall cracks, misaligned doors and windows, moisture and exterior cracks.
THE FIX: There are ways to repair a concrete foundation without having to tear it out and start from scratch. The two most common methods are slabjacking and hydraulic jacking, also commonly referred to as piering. Slabjacking is when grout is pumped beneath a slab or beam to produce a lifting force that restores the member to its original elevation. Piering is when steel posts are driven through unstable soil and hydraulic jacks are used to raise of stabilize slabs affected by changes in the underlying soil.
THE EXPERT: Repairing a home's foundation can be a homeowner's greatest fear, but a foundation issue is much like any other repair a homeowner encounters. As Patrick Despatie, owner of Action Restoration, puts it: "To prolong the lifespan of anything, whether it be the human body or your home, you must be proactive. If you wait too long, something that would have cost a couple of thousand dollars through early detection could end up costing you a hundred thousand dollars. I will either fix the problems or restore something to its original state so no one can tell it was a repair."
Windows are often trouble spots. The most important question a homeowner can ask themselves about their windows is what are they made of.
THE SIGNS: If your windows are more than 25 years old, then it is time to start thinking about buying a new product. Other telltale signs your windows need repairing or replacing include high-energy bills, decaying frames, deteriorating weatherstripping, leaky windows and condensation.
THE FIX: Traditionally, most windows are made of either vinyl, aluminum, or fibreglass. The former are usually hollow and not very durable, while the latter is expensive and quite heavy. Today's high-performance windows are far more energy-efficient than products built two decades ago. They are airtight, with advanced technology such as low-emissivity (low-E) glass, inert gas between the panes and better-designed hardware.
THE EXPERT: "[Many] windows get tired. And with the new technology today, such as low-E glass and argon gas between the panes, windows are more energy efficient. Changing your windows out means that you can get away from maintenance on the outside and improve the thermal [insulation] of your home, saving you money," says Greg Westwell, owner of Fendor, Ottawa's premier choice for windows and doors.
Updating your home's exterior with a fresh coat of paint may seem superficial, but there is more to it than boosting curb appeal. A new coat of paint holds both aesthetic and functional advantages.
THE SIGNS: Nature can be harsh on your home. From freezing cold winters to hot and humid summers, there are a handful of natural elements that could potentially damage your home. When determining whether it's time to paint your house signs to look for are dampness, rotting, chalkiness, insect or rodent infestation and mold.
THE FIX: From stucco and siding to engineered wood, a fresh protective coating adds a barrier between your residence and Mother Nature. Most experts agree that all things considered, including climate, material and the previous paint job, a home's exterior should be painted every five to 10 years. This can prevent mold and mildew and protect against precipitation damage and insect infestation. And the best time to paint? On those warm, dry days!
THE EXPERT: "When it comes to siding, brick and stucco, you certainly want to put the right product on, but you also want to make sure that you're taking the proper steps to prep the surface in order for the paint to adhere. Spray-Net can revamp the exterior of a home with a uniquely permanent solution that is UV reflective, scratch resistant, and a much more environmentally friendly option than replacing your exterior altogether," says Devin Anderson, Spray-Net franchise partner for the Ottawa-West territory.
Recommended Articles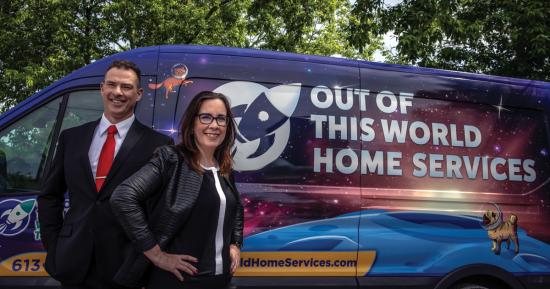 Plumbing times have changed and OOTW intends to change them again.
Read full story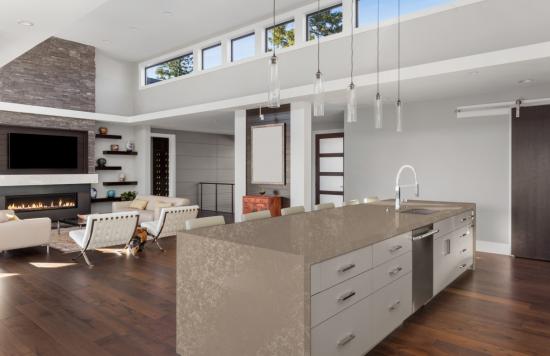 The Unearthed Collection combines sophisticated style and remarkable design with the natural beauty of nature's offerings.
Read full story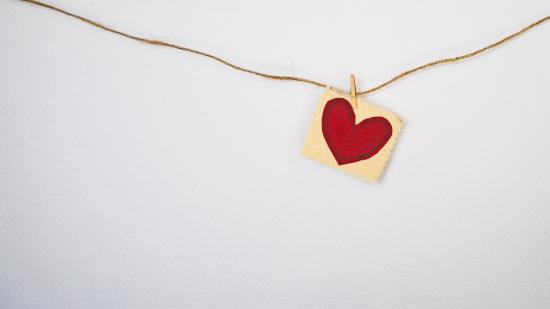 The bond, commitment and love from a father to his son or daughter can only be understood as an unfaltering, indestructible and utterly incorruptible attachment for life.
Read full story
Comments (0)
*Please take note that upon submitting your comment the team at OLM will need to verify it before it shows up below.