Food & Wine
Three Things I Learned About Veganism at the Ottawa Vegan Market
Three Things I Learned About Veganism at the Ottawa Vegan Market
Veganism is one of the fastest growing lifestyle choices around the world according to plantbasednews.org. And Ottawa is no exception. With the annual Veg Fest in its 9th year, audiences continue to flock to this event in order to stay up-to-date on the newest & hottest trends. Since it's been shown so much love, they decided to hold another shindig! Ottawa's Vegan Market took place this past weekend and it brought to light some epic choices when it comes to this particular niche. Consisting of a food court and a marketplace, it was a great spot to grab lunch with friends and do some holiday shopping as well. Whether you're a first-timer to this lifestyle or an old pro, there's something new to discover for everyone.
If you can't imagine life without meat…..
Maybe you're one of those people who can't fathom a meaningful existence without simmering steaks and hot dogs piled high with onions and ketchup and cheese. Fear not! I discovered that you don't have to give these tastes up entirely... in a way. Sausage Party Toronto is popping up at the trendiest events serving handcrafted vegan sausages and pepperettes made with ingredients like fennel, paprika, and beer. And their options are actually really tasty! Choose from combo's Including Phoney Island (Detroit style chili, onions, mustard), Seoul Food (spicy kimchi, wasabi mayo, black sesame), Ball Park (mustard, ketchup, onions) and Main Squeeze (vegan lobster, citrus mayo, lettuce, chives). Let's face it. Meat comes from live animals. And not everyone is cool with that. But there are (almost) always substitutes.
Kombucha actually isn't totally disgusting
Sometimes if you learn what something actually is, and how it's made, you become more open to giving it a try and maybe even adopting it into your lifestyle. Well, we're here to break it down for you – with the help of our friends at a local small business called Culture Kombucha. The "booch" is actually a raw fermented sparkling tea, full of probiotics, enzymes, and acids that are all beneficial for gut health. It strengthens the immune system, boosts energy, and detoxifies the body. Fully dedicated to the craft, Culture Kombucha is Ottawa's small batch kombuchary, committed to brewing with patience, love, and intention. They pride themselves on bright acidity, slight sweetness, and a bubbly finish all due to their slow fermentation process and carefully selected ingredients. And if the word SCOBY turns you off, you need to know that the symbiotic culture of bacteria and yeast is simply the natural sediment and
actually a sign of a healthy brew.
No matter what your dietary restrictions are, there will always be ice cream
Boasting the longest line throughout the entire day, Oat and Mill was representing frozen non-dairy foods with colourful, decadent looking scoops of ice cream piled high on aesthetically pleasing cones plastered in sprinkles and crunchie bar and salted chocolate. Dietary restrictions in regards to dairy are actually the most common according to Harvard University. And remember, vegans abstain from anything made with animal products. Meaning no eggs or milk because…chickens and cows.
That means you have to get calcium, vitamin D, and protein, along with the subsequent tastiness, through other means. Oat and Mill has got you! This non-dairy ice cream is made entirely from 100% whole grain, Canadian, certified gluten-free oats. But it's still rich and creamy. Oats also satisfy cravings with less – so you'll feel fuller more quickly. Their menu consists of unique and funky flavours to choose from too. With options like Banana Walnuts & Spice, Coffee Biscotti, and Rocky Road Fudge Brownie, I don't think you're going to be missing dairy (and its associated bloating and breakouts) anytime soon.
---
Keep up-to-date on all things vegan with Ottawa's Veg Fest on Instagram and Facebook
Recommended Articles
After over 20-years writing about life in Ottawa, we think we have a pretty good idea of the best of what this city has to offer. In this weekly summer series, we'll share our picks with you - our top hotels, live music venues, local brews, bands and more. Check, share and discuss #OLMBest every week!
Read full story
Ottawa has a thriving business scene and we're all about to get a better taste of it with the launch of the docu-series, Creatorland.
Read full story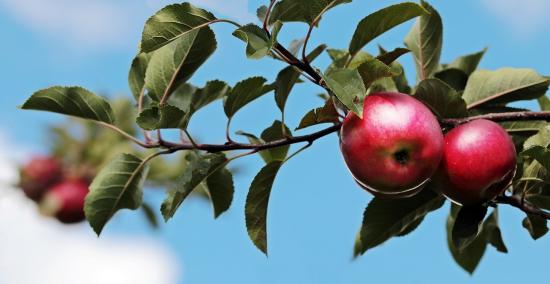 Farmgate Cider is a local, family-owned and operated craft brewery dedicated to producing high quality, small batch ciders.
Read full story
Comments (0)
*Please take note that upon submitting your comment the team at OLM will need to verify it before it shows up below.