Arts & Events
Through a different lens: Photographer Barry Pottle explores Ottawa's Inuit culture
Through a different lens: Photographer Barry Pottle explores Ottawa's Inuit culture
Photo credit: Barry Pottle
---
When Barry Pottle first picked up a camera, he wasn't thinking of photography as an art form -- he was "just playing around," the artist tells me, taking pictures at Inuit cultural events around Ottawa. But what started as a hobby soon became an artistic endeavour for Pottle, who was born in Nunatsiavut, Labrador but has been living in Ottawa for around 30 years.
Ottawa has the largest Inuit population in Canada outside the North, making it the perfect place for Pottle to explore what he calls "urban Inuit" identity through the lens of his camera. Inuit art usually calls to mind sculptures of dancing polar bears, the colourful prints by artists like Kenoujuak Ashevak, or the pencil-crayon drawings of Northern life by Annie Pootoogook and Shuvinai Ashoona. But Pottle is choosing to use the medium of photography to explore what it means to be an urban Inuk.
After all, Pottle isn't from the North, where Inuit art co-ops were established in the early- to mid-1900s to support and industrialize the production of Inuit carvings and prints. He's from Labrador, where the Inuit population shares some cultural practices with their Northern counterparts but are also set apart by distance, history, and their environment. There are no artistic co-ops there, and the themes explored by Labrador Inuit artists often involve different scenery -- in particular, Pottle says the theme of ice is very important in Labrador Inuit culture.
Pottle has a degree in Indigenous Studies from Carleton University, and has worked at Indigenous and Northern Affairs doing administration and curation. Now, he does community outreach work, and continues to explore the experience of the urban Inuit in Ottawa. His very first showing was at the Carleton Art Gallery. Once he realized that photography as an art form had not really been explored in the way he was doing it, he started to take it more seriously.
"People have been pushing the boundaries for a long time," he says. "I want to contribute to that."
Pottle's work was included in the 2012 exhibition Decolonize Me, a collection by six Indigenous artists. His photographs were from a series shedding light on the little-known history of Eskimo identification tags, which were used in place of Inuit surnames for 30-40 years. His photos have been shown across Canada, including in the National Gallery of Canada.
Much of his work is candid, like a photo titled "Cultural Teachings" from the opening of Larga Baffin. It shows the hands of an elder lighting a kudlik, a traditional lamp. Pottle likes to explore the use of traditional objects and practices within an urban context. He's seen the urban Inuit community in Ottawa grow and become more connected to their identity, and wants to highlight their unique experiences by capturing candid moments.
"People are starting to recognize our value, our sense of being here," says Pottle. "But I think it's really to do with maintaining and choosing to reclaim our culture."
He also explores environmental themes, and is especially struck by ice, which is extremely important to Labrador Inuit
culture. With the effects of global warming, the ice that Labrador Inuit people once walked on, fished through and used as a seasonal marker is beginning to disappear. So when Pottle sees the effects of climate change in the Ottawa region, especially in the ice (or lack thereof) on the river, he snaps a picture, hoping to capture his own connection to the receding ice in Labrador and highlight the importance of ice to his identity.
Most recently, Pottle's photography is being shown in the new Ottawa Art Gallery. The pieces showcase the use of syllabics in the Inuktitut language, through photographs of symbols Pottle has found on the streets of Ottawa.
Pottle likes to travel around the region with his wife and explore. Around the time Donald Trump started talking about building a wall, he noticed a sign on one of their adventures that said "unstable wall." He snapped a picture, noting the timing and context of the photo.
"I wanted to show that we are cognizant of what's going on," he says. "We are connected to the bigger world… not only Inuit, but Canadians."
Recommended Articles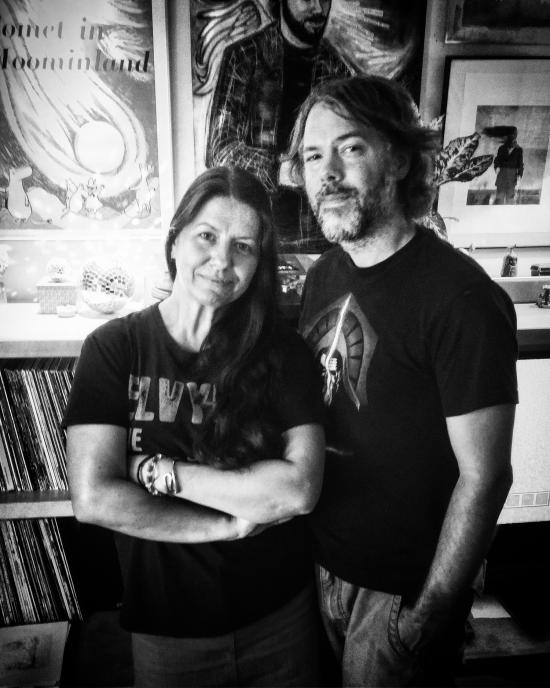 For over 15 years the husband and wife team of Marc Audet and Bérangère Bouffard having been making Ottawa pretty graphic.
Read full story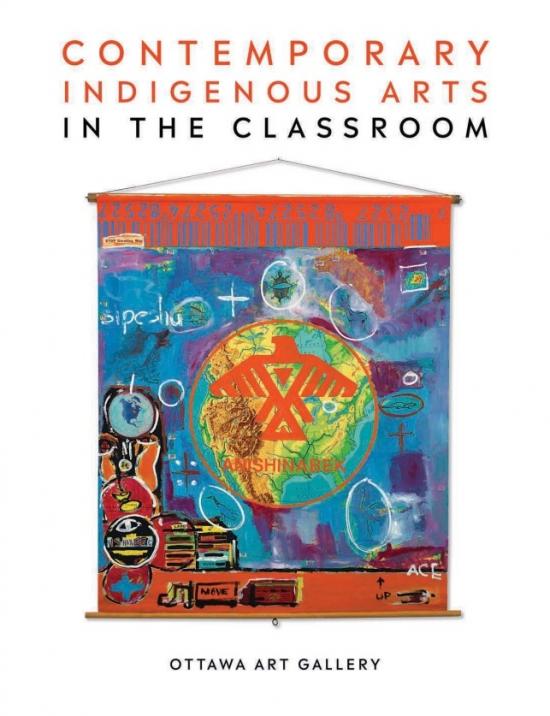 The goal is to build students' cultural competence and respect for diverse Indigenous peoples, while encouraging critical thinking about colonialism in Canada.
Read full story
The intricate game of truth and blend played between the watercolour and monotype technique speaks beautifully to the intent of this artist's collection.
Read full story
Comments (0)
*Please take note that upon submitting your comment the team at OLM will need to verify it before it shows up below.