Sports
Tide has turned for Senators
Tide has turned for Senators
A few weeks ago, this corner was discussing the ol' eye test. And the ol' eye was relaying to this corner that the Ottawa Senators really, couldn't be, absolutely cannot be . . . this godawful.
C'mon people – you watch the games too, right? Was there any period of time you sat there and watched the locals consistently get completely outclassed? Ripped apart? Decimated?
Seven one-goal losses at this point. A whole whack of close-but-no-cigar.
The tide and fortunes of the team were bound to rise, so here we are. Ottawa's now winning those tight ones – as evidenced by the Buffalo, Washington and Boston outings in recent days.
It doesn't take much to move the meter into the black for a team 'this close' on so many nights. The Senators have received better goaltending and better play from the likes of Alex DeBrincat to get rolling.
The playoffs?
Well, that's still a big reach. Case in point – Ottawa buries Columbus on a night when three of the clubs it needs to beat out win as well (Rangers, Panthers and Sabres).
JBD, THOMSON STILL IN THE PLANS?
While Pierre Dorion's gang generally has hit it out of the park draft-wise, it's been a struggle for a pair of top blueline prospects.
Two first-round picks in Jacob Bernard-Docker (26th overall, 2018) and Lassi Thomson (19th overall, 2019) are into their third pro seasons in the Ottawa organization. The breakout has yet to arrive.
Given the state of Ottawa's defence (not great), you'd think at the very least one of the two would be cemented to the big club's roster. It's not happening.
Barring a major change in prognostication, Bernard-Docker and Thomson look to be capable depth-D at this juncture. The good news is you-can-never-have-enuff-depth; the bad news is neither appears to be in the class of another mid-to-late first-round defender in Thomas Chabot (18th overall, 2015).
THOUGHT, SEEN AND HEARD: When I watch Connor Bedard (which is a lot lately) and ponder comparisons, here's the best I can come up with: A dash of Crosby, sprinkle in some McDavid and add a few drops of Matthews . . . Heady? Sure. But here's where we're going – Bedard owns Crosby's low gravity and leg strength, McDavid's dangle-and-deal and Matthews' pistol of a shot . . . Did I miss anything? . . . Look at it this way, whoever wins the lottery this summer lands the best can't-miss forward since Matthews came to the Leafs in 2016 . . . The lottery appears to have a trio of hot contenders: Chicago, Anaheim and Columbus . . The Jackets and Ducks are feeble, but the Hawks are the clear frontrunners for the NHL's Butterfingers Cup . . . Speaking on drafting, how much better would the NY Rangers be if they'd figured out the appropriate slotting? Looking like more and more like catastrophic misses with Alex Lafreniere (1st overall, 2020) and Kaapo Kakko (2nd overall, 2019) . . . The Rangers made it to the Eastern finale last season. If they had a Tim Stutzle (3rd overall, 2020) and perhaps a Moritz Seider (6th overall, 2019) instead of the above two, maybe they get past Tampa . . . The Chicago Blackhawks are likely to trade away both Jonathan Toews and Patrick Kane prior to, or at, the deadline. Must be nice being Luke Richardson these days . . . Reminds me of what my old pal Vince Malette was give by Peterborough management when he took over behind the bench in 2006. The Petes were gutted in short order. Vince had about as much to work with as Luke does now . . . Tage Thompson in Buffalo has 30 goals in 36 games for Buffalo. So does that mean St. Louis made a poor deal in 2018 giving up the giant sniper? Not at all. The Blues netted Ryan O'Reilly from the Sabres. The Blues don't win the Cup in 2019 without O'Reilly . . . Does anyone outside of the GTA have anything close to a passing interest in the Toronto Raptors anymore? . . . I just realized there are a ton of questions in this parcel of opinion and information . . . Does anyone really mind? . . . Truly?
SENATOR'S WEEK AHEAD:
Saturday, Jan. 7: Seattle at Ottawa (7 pm)
Monday, Jan. 9: Nashville at Ottawa (7:30 pm)
thegrossgame@yahoo.com
Photo: CourtesyTSN.ca
Recommended Articles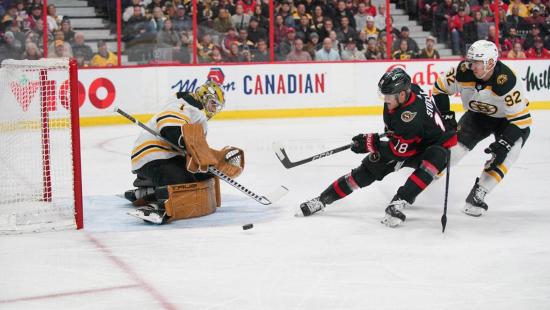 We like to hop on with a cross-Canada check-up every now and then, and with the new year on the horizon, what better time to hit the 'now and then' button.
Read full story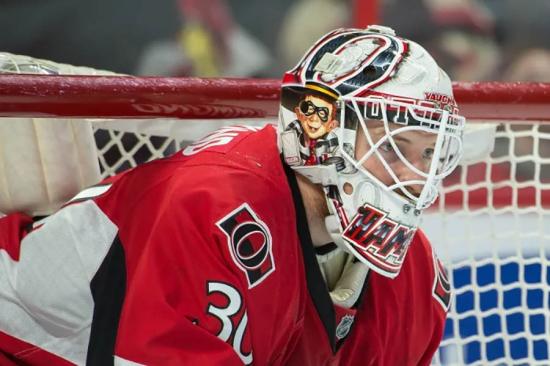 Hammond was with the Kontinental Hockey League when he made the announcement to retire.
Read full story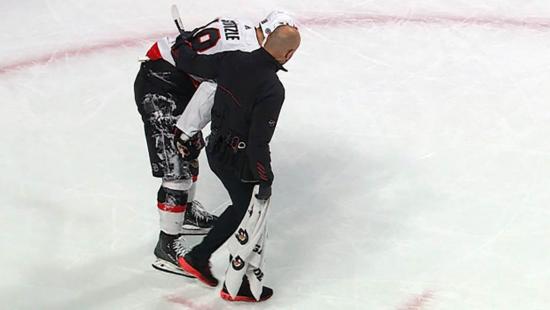 As the late, great Omar Little (played by the late, great Michael K. Williams) would say: "It's all in the game, yo."
Read full story
Comments (0)
*Please take note that upon submitting your comment the team at OLM will need to verify it before it shows up below.