Arts & Events
To Write Or Not To Write? A Christmas Song Conundrum For Modern Times
To Write Or Not To Write? A Christmas Song Conundrum For Modern Times
Over the last few years, I've had a number of artists ask me if it's worth it to write a new Christmas song. The first few times I said "Sure! Why not?" The more times I was asked the question, it got me thinking, why is this so hard?
Every decade or so, a select few songs by some giants in the music industry make an impact, and a lot of the time it's a cover of one written many eons ago. Tom Petty, Michael Buble and Mariah Carey come to mind as a few of the newer artists we regularly hear at Christmas time. However, the classics seem to be what the majority of people still like to listen to during the holidays, myself included.
The classics are a sentimental source of comfort and for fans of the genre it's hard to consider anything new. The heavyweights in the music industry know it's an easy win and will continue to turn to holiday music, trying to write that classic Christmas song that joins the much sought after holiday canon. This way, they will always be relevant. Plus, it's extremely lucrative if you can break that barrier.
The vintage tunes show no signs of stopping either. At this time of year, music streaming surges and not just a little, but a lot. The week of December 10, 2018, four of the top seven most-listened-to playlists on Spotify were Christmas hits and the Holiday Classics.
The comfort of family and Christmas tradition is still deeply embedded in the hearts of North Americans who make up a huge piece of the streaming and CD worldwide sales during the holidays. Streaming of Christmas music is almost 2% higher than the top music hits, according to Spotifys recent reports.
As the times change and life around the world life get's more tense, most of us revert to happier, less stressful times in our lives. My Christmases are something I reflect on with great love and emotion. Christmas songs aside, songs from our youth and especially our teenage years are what help create the people we are today. It's why we always love the music we all grew up with more than what is new and relevant now.
All these things combined, make it a very tough task for indie artists to write a new Christmas song and have anyone pay attention to it. As a music writer, I say forge ahead and keep trying, what do we have to lose? However, on the other side of the coin the old adage may still be true. Don't fix what ain't broken…
Recommended Articles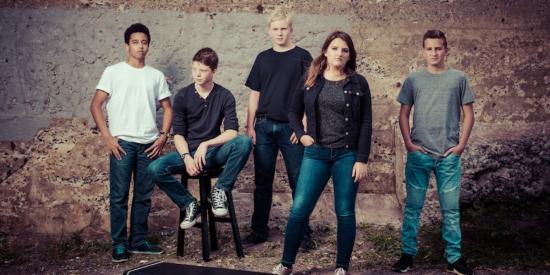 For being such a young group, the maturity that is displayed on stage and in their writing makes this band a standout who are on their way up the industry ladder to great things.
Read full story
With new fests like Bon-Fire and some choice one-off shows that we never even saw coming, 2018 showed a lot of possibility for concerts to come.
Read full story
If the annual summer Capital Pride festival feels far away, don't fret – Capital Pride has just made a huge announcement! WinterPride is hitting Ottawa next February!
Read full story
Comments (1)
*Please take note that upon submitting your comment the team at OLM will need to verify it before it shows up below.