Toronto Fashion Week Fall 2012: Day 4 & 5
Toronto Fashion Week Day 4:
Fashion was on the upswing on Day Four of Toronto Fashion Week when Pink Tartan and David Dixon showed their collections at the tents.  Twitter was a buzz with media and industry members gushing over each model as they came down the runway. Cheers were often heard as a particularly striking model came around the corner and many guests gave the shows a standing ovation.
To develop style one must always be open to change and to evolve as fashion moves forward. Kimberley Newport-Mimran the brain behind the label Pink Tartan has always redefined her muse in her various collections. The modern Pink Tartan woman is no doubt an alpha female but she is also feminine with a boho chic twist.  Her style varies depending on the occasion but ultimately the Pink Tartan woman is nothing short of stylish.
Femininity was a consistent theme throughout the collection with bold staples that will carry you through winter with flare. A bright green ensemble was a showstopper with a peplum top and boot-cut trousers. Bright pops of red emerged randomly between oversized fur coats, leather separates, patent leather and sheer skirts, and fur ankle boots. The well-rounded collections brought sophistication to a modern wardrobe for the strong modern woman.
David Dixon is a veteran in the fashion industry. For years, he has been designing for women and has kept a certain aesthetic throughout the years. Dixon tends to remain faithful to flattering shapes that compliment a women's figure regardless of size. The collection was separated into two parts; the first a collection of dramatic day and evening wear and the second half of the show featured his extravagant designs.
In David Dixon's collection we notice a softer shoulder line, new lengths, and fabrics with a lot of movement. You'll find a wide-array of fabrics in the collection from chiffon, wool, lace, houndstooth, leather, tweed, sequins and blurred jacquard.
Dixon was quick to give insight into his realm of design: "This season I found inspirations from the book by Daphne de Maurier by the same name as well of the classic film based on the short story, 'The Birds' by Alfred Hitchcock. Hitchcock has always been a muse for me. His vision on how he directed films, both thrilling, visually stunning, and a storyline that was intriguing without being so obvious. It was this mystique that I fell in love with."
It is clear that Dixon understands what a woman wants. He gets the need for glamour, sophistication and above all, style.
Toronto Fashion Week Day5:
Day Five of Toronto Fashion Week came to an end with a runway show to support the Stephen Lewis Foundation. Celebrities and models strutted their stuff down the 'Canadian Catwalk' in one-of-a-kind pieces from brilliantly hued African fabric.
Special front row seating was prepared for top donors at the Dare to Wear Love fashion show closing out Day Five at Fashion Week. The excited crowd was all smiles for the charity event and for the list of models (including Jeanne Beker, Trish Stratus, Angie Smith, Chef Jamie Kennedy and Dina Pugliese) that danced to the beat of their own drums down the runway. Dare To Wear Love is a cutting edge annual gala fashion event celebrating the talents and commitment to social justice of Canada's fashion design community and performing artists. The Stephen Lewis Foundation puts money directly into the hands of grassroots organizations in Africa that are turning the tide on the AIDS pandemic in ways that are innovative, sophisticated and effective.
Rad Hourani's fifth collection shown at Toronto Fashion Week was a ready-to-wear line documenting the designer's inspirations as well as his focus on modernity.
"I'm inspired by the idea of creating something that can't be defined by a limited category and things that have no reference from the past," says the Jordan-born Hourani, who moved to Montreal at sixteen before leaving for Paris in 2005. "I believe the only way you can attend to this kind of inspiration is by observing everything around you."
Rad Hourani aims to transcend unisex boundaries with clothing that can be worn by anyone at anytime. His garments blur the line between genders with stiff fabrics, slim trousers and leather accents.  His use of stark monochromatic materials and shades of olive green and black relay his signature look for the season. The collection is void of any trend and stands out amidst the bright hues seen in other collections. The muted line speaks to both men and women looking for a solid staple to add to their wardrobe. The line would also double as the wardrobe for the modern day Star Trek.
For more information or to get involved in the Stephen Lewis Foundations visit daretowearlove.com or stephenlewisfoundation.org/artsfund
Recommended Articles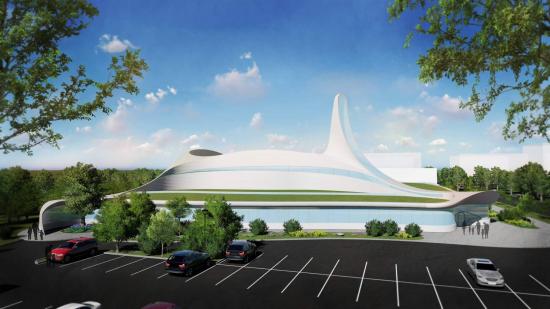 BlackSheep Developments have teamed with world-renowned Douglas Cardinal Architect Inc. to bring a state of the art sports complex to Orleans.
Read full story
Ready to elevate your fashion game? These top influencers are making waves in the blogging community and are proving that this political city has style.
Read full story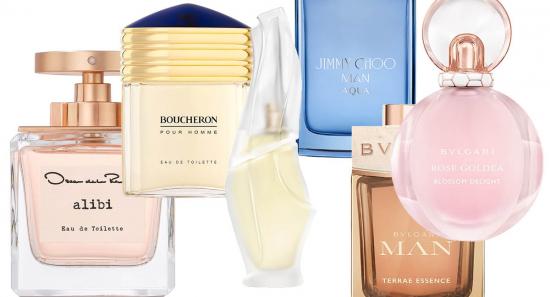 These summer scents will have everyone asking, "What is that beautiful scent you are wearing?"
Read full story
Comments (0)
*Please take note that upon submitting your comment the team at OLM will need to verify it before it shows up below.