Music
Toronto's Ley Vara is raising a "Red Flag" with soulful new single
Toronto's Ley Vara is raising a "Red Flag" with soulful new single
Toronto R&B and soul singer Ley Vara is fresh on the scene, having made her debut in 2019 with the catchy single "I'm Scared." Five singles later, and after accumulating over 500,000 streams on Spotify alone, Vara is back with her sixth single "Red Flag," a notably darker and more somber sound for the songstress accompanied by an equally moody and sultry music video.
The busy up and comer took some time to chat with us about the personal inspiration behind her latest release, collaborating with other artists, challenges filming her music video and more!
---
Ottawa Life: Congrats on the new single! Can you tell us about the inspiration behind the track "Red Flag?"
Ley Vara: Thank you! The inspo for "Red Flag" came from a situation I had witnessed. A young male and female were in a relationship, and it was becoming more and more toxic as it went on. Eventually the girl found out the guy cheated on her. Throughout their relationship, she had a feeling that it was going to happen, but she chose to ignore all of the red flags because she claimed to be in love with him. This seems to be a common theme in young relationships so I wrote the song to let people who are going through a similar situation know they are not alone.
Ottawa Life: The production of the record was a very collaborative project! You worked with fellow musicians Josh Polasz and Jorge Pineda. How was that process?
Ley Vara: Josh and I do weekly sessions. One day, I brought a couple of my friends to his home studio to help me come up with ideas on what to write the song about. Josh and I went through some guitar loops and found one that I liked. After that, the writing just kinda flowed and came naturally. A couple weeks later, I went and recorded final vocal cuts at a studio in Toronto, then sent it off to Jorge who added keys and helped Josh out with production. The whole process was super smooth like always. I'm so lucky I'm able to work with these talented people.
Ottawa Life: Let's shift gears to the music video. We're loving the beautiful, cinematic feel to it. It's like watching a short film! How did it feel to get to do some acting?
Ley Vara: Well let's just say, I'm definitely going to stick to singing, and only singing! Having a camera all up in your business is so uncomfortable to me. Honestly, the acting part was a challenge! Overall the music video was a great experience. I couldn't have asked for a better team to shoot my first music video with, I really couldn't have done it without them. There will be more short films in the future!
Ottawa Life: What's up next for you? Any big plans for 2021?
Ley Vara: I have a few singles that are going to start rolling out at the beginning of February, and hopefully in a few months my first EP will be ready. If Covid wants to behave this year, I'll definitely be performing at multiple locations. Other than that, I'm just gonna go with the flow and see where this year takes me.
Stream "Red Flag" now on YouTube, Apple Music, and Spotify.
Photo Credit: Anita Kaenchanh
Recommended Articles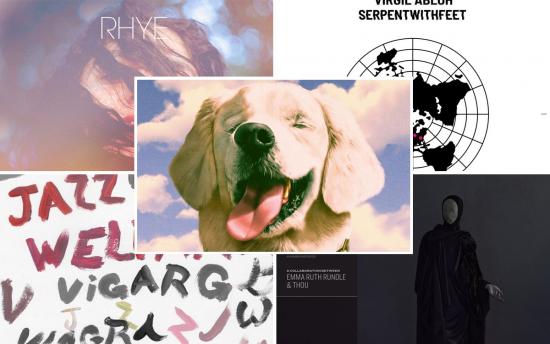 Five album reviews including Hamiton's The Dirty Nil who are having a ton of fun on their new record.
Read full story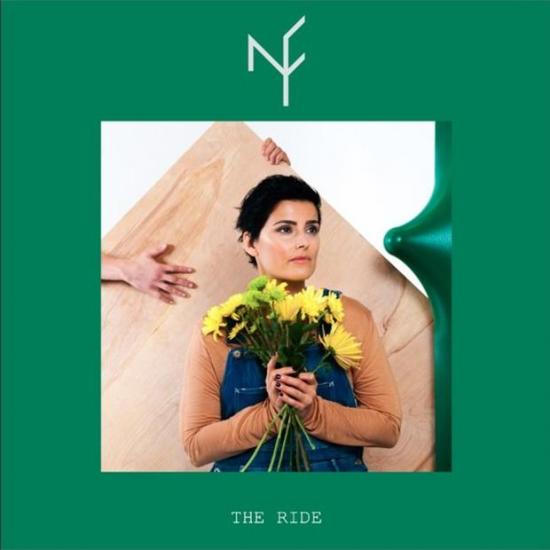 We take a look at new releases by Tei Shi, Castlefield, Nelly Furtado, Pile and The Pale Light.
Read full story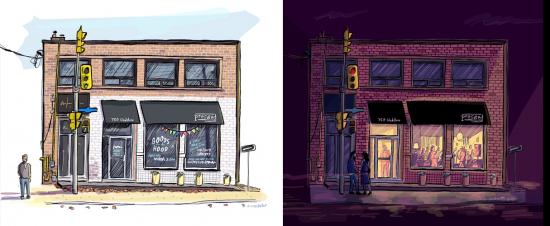 Pressed, the popular café, bar, live music venue, community gathering space joins Hintonburg's Cinqhole as recent casualties of the ongoing crisis.
Read full story
Comments (0)
*Please take note that upon submitting your comment the team at OLM will need to verify it before it shows up below.