Tragedy plus time equals comedy
I looked around at the roughly one hundred people gathered in the cool, dark basement, with excitement as my favourite show was about to begin. A Spotify playlist provides the background music until the sound channel switches to the intro CD starting with Gob's Paint it Black. As the beat kicks in, the stage lights go down, and when done properly the crowd will audibly react with excitement. I'm slowly pacing as the song transitions to a pre-recorded announcer guy followed by club staff announcing the host…"Please warmly welcome to the stage...Chris Borris!"...and I walk to the stage. The lights come on and immediately one hundred people turn into 20 or so in my field of vision as my eyes adjust to the blinding white light.
The show that I'm hosting is in my opinion one of the best kept secrets in Canadian comedy. My friends Steve, Ashley, Rylan, Mitch and I formed a little crew called Big Comedy Parade. Not strictly stand-up comedy, we're more of a variety show, and we all like to push to do new, fun things.
On this evening, I decided I would explain the show to the audience, and then explain the giant flannel turkey stuffed with suggestions that needed to be worked into our acts. Next, I would take more of a story telling approach to my set. My set went well that evening. I challenged myself to discuss a lot of the beauty but also a lot of the pain that
I'd experienced in my life, all of which contributed to me embracing stand-up comedy as a part of my life.
Five and a half years after I performed for the first time, I still felt astonished that I was regularly taking a stage to make people laugh. In my whole life I never imagined that would be something that I would ever do, even once.
As the old adage goes, tragedy plus time equals comedy, and that makes sense to me. In fact that kind of explains me. For me, stand-up comedy became important as a reaction to my own tragedies. Stand-up comedy is a clear result of some pretty desperate measures taken to deal with these difficult times. My experiences in stand-up comedy have been so fantastic, so full of joy; I was able to pull through some very dark times. Over the last five years, I have become immersed in a community to which I had been previously oblivious. During this time, I learned that our very own city is in fact a global superpower for comedy and the production of stand-up comics.

My story begins with a great deal of beauty. I grew up on a street in the south of Ottawa called Goth Avenue. My family was, and still remains, tight. I studied Psychology at Carleton University and after my third year I took a trip to Ireland. At 22 years old, on a beach in a seaside town called Bray, I met Erin from Hamilton, Ontario. Three months later I moved to St. Catharines where she attended Brock University. We moved back to Ottawa and got married in 2001. We're blessed to have two beautiful, amazing children, Twyla and James. I worked at a sales job with which I supported these wonderful people. All was well.
On April 1st, 2011, I went into my fabulous job and met with the HR lady who told me my job wasn't there anymore and asked me to sign some papers. I said goodbye to people I'd considered to be my friends and went home. I pulled into my driveway and my wife was waiting for me. She said I had to turn around as my dad had just passed away from cancer. I missed the last few hours of my dad's life, spending it instead with people I would rarely, if ever, speak to again. The worst part of all being that I didn't have my dad to talk it through with.
A few months later, I was working seventy hours a week between two jobs and I started a pseudonym Twitter account to store a wide variety of thoughts without having them associated with my name on the internet (a concern of mine as I was still a sales professional). After tweeting stuff - some funny, some not - for a couple of years I realized I had enough comedic material to work into a stand-up comedy routine.
Having worked up my nerve, I approached Absolute Comedy's door mid-afternoon one day and rang the bell. Jeff answered the door. I asked if he wanted to buy a copier, or maybe a printer and he said no thanks. So I asked if I could perform and, to my surprise, he pulled out a big book and wrote me in for a Wednesday show in October. It was that easy. I was booked. I collected a bunch of tweets that I thought were funny, wrote them out in order and recorded myself reading them aloud. I listened to this recording over and over and over again until it was burned into my brain. Wednesday in October came around and the incredible Eman El-Husseini was hosting the show for about one hundred and fifty people. She introduced me as "Rich Harris!" and I went up and got some laughs. I was good at it, I thought. I was immediately hooked.

A month later I had signed up for a Yuk Yuk's New Talent Showcase. I walked down the stairs at the Elgin St. location and Karen greeted me, suggesting that I go in and introduce myself to Howard. I walked in to see who I assumed to be Howard speaking with Darryl Lenox. I said, "I hope I'm not interrupting," and Howard replied brusquely, "You are," and I went to sit down. On that night, there were 16 people in the audience and almost as many comics on the show. I was confident. I'd done really well for a big crowd so this should be easy. It was not. Nothing was landing. I almost paced right off the stage. As my foot floated in mid air stage left, I realized that I would probably never do this again. It no longer made any sense. Until, that is, Darryl Lenox took the stage. This man spoke for eight minutes and all the same people who looked at me like I was strangling a puppy were now roaring with approval. When Darryl was on stage, sixteen people could have been a hundred by reaction. I got it right then and there. I understood what I wanted to be able to do.
Shortly after that, I approached Howard a second time. I'd just received my security guard license to improve my second job, and I learned that with the license I could be a doorman. Howard called me in for a meeting. He hired me on a very part-time basis to work with him and club manager Kathleen. This was about the time that stand-up comedy became a passion for me. I was becoming friends with some of the greatest comics in Canada, one of the best countries in the world for stand-up comedy.

I learned pretty quickly of Ottawa's illustrious stand-up comedy past. Howard had helped start the original Yuk Yuk's with Mark Breslin in Toronto and shortly after moved to Ottawa to start his own club. Fast forward thirty five years and some of the greatest stand-up talent in the world has emerged from Ottawa, along with a disproportionately large amount of professional comics. On a per capita basis, Ottawa has produced talent on a level with the best - Toronto, New York, Chicago and Los Angeles. Stand-up comedy is something Ottawa does very well, and the whole city should be proud.
Coming into the comedy scene, I didn't know any of this. I had no appreciation for stand-up comedy or Ottawa's role in the comedy world. As I was starting up, I quickly learned that a bona fide legend was moving back to town. Mike MacDonald is certainly one of the best comics Canada has ever produced, if not the very best in the world. He was sick, but thankfully he received a liver transplant. He took to the stage again during his recovery. I watched him go from tired and recovering, to working on new stuff. My first pro show was hosting for his first headline. Before he passed on St. Patrick's Day 2018, exactly five years after the transplant, he was again at the very top of his game. I had the sincere privilege of working with Mike and I am absolutely a better comic for it.

I got to work shows featuring many of the Ottawa comedy legends including Tom Green, Jeremy Hotz and Jon Dore. Norm MacDonald also emerged from Yuk Yuk's Ottawa, and I do hope that one day he will return to perform. I got to watch brilliant comics Alex Wood, Adrian Cronk and Kyle Brownrigg develop into amazing headliners, as well as the many Ottawa alumni who frequently grace the Yuk Yuk's stage. Incredible acts who aren't from Ottawa come through as well including Gilbert Gottfried, Nikki Payne, Derek Seguin, Shaun Majumder, Deanne Smith and Scott Thompson.

I managed to get through a lot of my earlier tragedies by hosting the Big Comedy Parade show and it seems I was able to make people laugh along the way, which was super rewarding. I learned that making yourself vulnerable to an audience by discussing real things in my life actually caused the audience to buy in to my more challenging material. This was a big accomplishment for me as a comedian and really cemented how I wanted to move forward with my comedy.
The rest of the show progressed in typical, hilarious fashion. I brought up the rest of the acts, all brilliant except Mitch who was just okay, but that's nothing new. At the end of the show I returned to the stage for closing announcements, highlighting some fabulous upcoming shows including Tom Green who I'll have the pleasure of seeing for the sixth summer in a row. We're also highlighting the Mike MacDonald Summer Comedy Competition where the best acts compete for a $1000 prize and a spot on the trophy also named for Mike MacDonald.
The purpose of the closing announcements is to implore people to return for another show. Despite the cliché, medicine is really the best medicine, but certainly laughter helped me get through some trying times. My suggestion to you is to consider attending a comedy show, whether at one of the clubs or at an independent room. Go have a laugh. I sincerely believe it's good for you, and you may just see the next pre-fame Norm MacDonald. Your city is very good at stand-up comedy, and I hope you will go out and support them some time.
Recommended Articles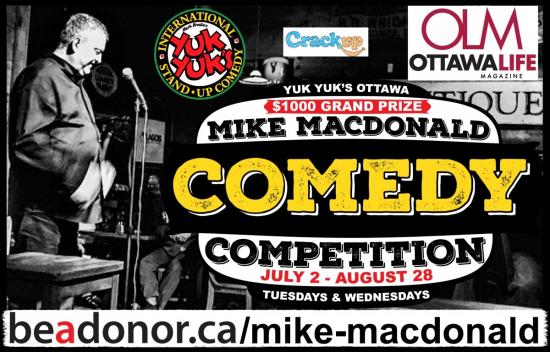 Sponsored by Crack Up and Ottawa Life Magazine, the annual Mike MacDonald Comedy Competition unites professional and amateur comedians, from all over, under one roof.
Read full story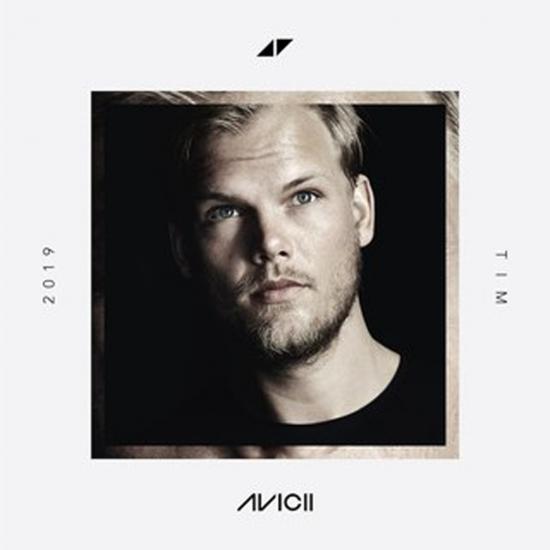 Today in #OLMMusic, we review new releases from Altin Gün, Amecane, Mark Ronson, O Neptune and Avicii.
Read full story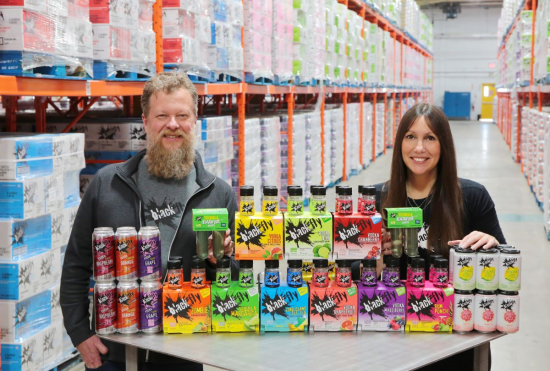 In a landscape of global companies, Black Fly, much like the Canadian-esque insect itself, swooped in undetected and took a large chunk of the market.
Read full story
Comments (1)
*Please take note that upon submitting your comment the team at OLM will need to verify it before it shows up below.