Politics
Turkish Ambassador Kerim Uras on Canada, Syria and Gülen
Turkish Ambassador Kerim Uras on Canada, Syria and Gülen
Above: Turkish Ambassador to Canada, Kerim Uras
---
Turkish Ambassador to Canada, Kerim Uras began his tenure in Ottawa on December 17, 2018 coinciding with the 75th anniversary of the establishment of Turkish-Canadian diplomatic relations. Uras is the former chief foreign policy advisor to the prime minister and served as the Turkish ambassador to Greece from 2011-2016. Uras says that despite the many tensions in the world, bi-lateral ties between Canada and Turkey remain friendly and cooperative.
Uras points to the recent Air Canada Cargo announcement to have twice weekly flights to Istanbul, one flight each from Montreal and Toronto on widebody aircraft, including cabin-loading Boeing 777 and A333 converted aircraft. He says things are still moving along despite the COVID-19 crisis and that bi-lateral trade and investments remain strong.
Uras says that Turkish-Canadians, Turkish students, and Turkish business people continue to be an important bridge of friendship between the two countries. "In order to further strengthen Turkish-Canadian cooperation, to promote rich Turkish culture, history and traditional Turkish hospitality, to effectively communicate our national priorities, and to prevent initiatives that target Turkey, our embassy continues to work in close solidarity with the members of the Turkish-Canadian community who cultivate their ties with their homeland", adding that, "the embassy's and our Consulate Generals' doors are always open to our citizens, students and business people.
When asked about the Gülen movement, named after the U.S.-based Islamic cleric Fethullah Gülen, Uras says the Turkish government and diplomats are concerned about their activities globally. Known in Turkey as Hizmet, the Gülen operate schools all over Turkey and around the world, including in Turkic former Soviet Republics, Muslim countries such as Pakistan and Western nations including Romania, and the U.S. — where it runs more than 100 schools.
Turkey considers Mr. Gülen to be the architect of the failed 2016 coup d'état and lists the Gülen movement as a terrorist group and have made it illegal to support them. On July 6, 2020 the Globe and Mail reported that fifteen Canadian citizens and residents, including academics, journalists, real estate agents and a part-time taxi driver, had been named as suspects in Turkey's investigation into the activities of the group according. Uras, told the Globe and Mail that he could not confirm the authenticity of the information, but said it was standard practice for an embassy to compile information about those it saw as security concerns.
"Any embassy would focus on the threats targeting their countries. That's what every embassy does." Uras says that Canada had "a big open door" to followers of the Gülen movement, and that "thousands" of people had moved from Turkey to Canada after the failed coup. "They are continuing their political activity here. They have their front operations, their NGOs. We call them terrorism 4-0, they are not like other groups in that they are sophisticated and run schools, work in banks, universities, police organizations, law firms and businesses to gather intelligence. For us they are like an organized crime syndicate. Yes, we remain concerned about them, especially after their failed 2016 coup attempt.
Turkey is currently hosting over four million Syrian migrants who fled the Syrian civil war. Last October, in efforts to secure the 911 kilometer Turkish border with Syria and to stop a new wave of migrants from flowing into Turkey and westward towards Europe, Turkish and Syrian National Army troops began Operation Peace Spring against the PKK/YPG and Daesh terrorists in northern Syria. Uras says it is a "humanitarian mission to prevent the creation of a terror corridor across Turkey's southern border, and to bring peace and stability to the area and to help with the reconstruction of Syria. It is providing a safe zone where Syrians can live in safety with relative security in their own country." He notes that 80 per cent of the migrants are women and children.
Recommended Articles
The Government of Canada and WE Charity mutually agreed to terminate their agreement that WE would administer the $912 million Canada Student Service Grant
Read full story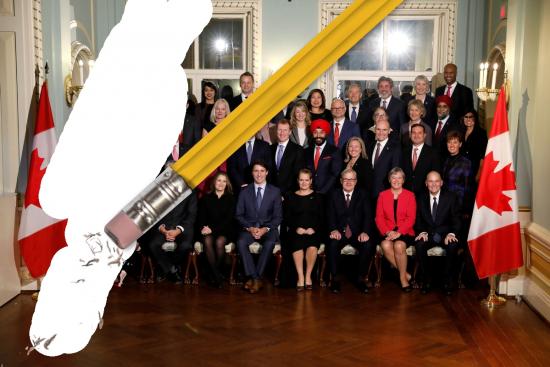 Prime Minister, it's time to shorten the bench, and ensure that only your best players – those accountable for their actions – take the ice.
Read full story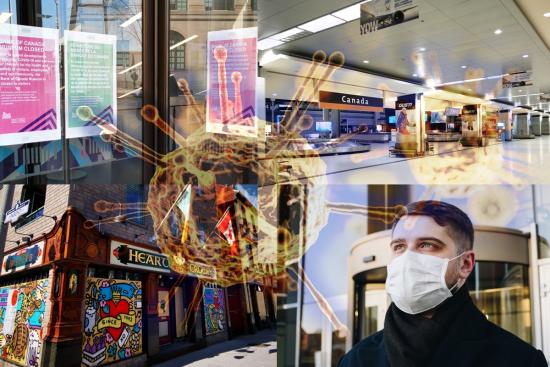 As I write this, less than a third of one per cent of Canadians have tested positive for Covid-19, but few scientists believe that everyone who has been infected has been tested
Read full story
Comments (0)
*Please take note that upon submitting your comment the team at OLM will need to verify it before it shows up below.