Twelve Bluesfest Picks to Get You Stage Hopping
Photo of Wild Child.

RBC Bluesfesthas been about diversity in programming since the day "The Big Man" Clarence Clemons raised lips to sax in Major's Hill Park back in '94.
"One thing you absolutely cannot argue is that this festival packs quite a bang for your buck!" says Karen Christensen over on the 2,500 plus member Facebook group Ottawa Bluesfest Fan Page. That bang comes from an ever expending line-up that brings in something for just about everybody. Last year about 300, 000 music lovers descended onto the Flats for two weeks, and it's not just the blues that are filling that grass with sneakers, sandals, Doc Martins, some bare feet and a whole lot of cowboy boots.
"It is an annual tradition to attend with my daughter. Despite our age difference, the variety of acts from retro to current always makes it an enjoyable experience," says fan Benoît Robert.
It's been a week since the 2016 line-up dropped. The Snapchat/Twitter guessing games are over and the usual gripes and praise about who is coming and who isn't (sorry Dave Matthews fans) are ebbing. This year's offering has been pretty well received, especially amid the concerns that the low Canadian buck would hinder organizers, limiting them to more home grown acts than usual.
"I think this is one of the more diverse line-ups I recall in recent years," says Paul Nusbaum on the Facebook page. "Personally I am excited for the 80s bands, but even then they didn't focus primarily on one genre."
You should know the headliners by now. Flea and the Red Hot Chilli Peppersare going to rock the place, you can get your 80s on with Duran Duran and Billy Idol, break out your Bass Pro caps and denim for Sam Hunt and Brad Paisley and sing along to CCR hits with John Fogerty, but here's a few picks that aren't headlining the main bowl to expand your experience and get you stage-hopping.
Boy & Bear (July 7)
Five-piece Indie Folk-Rockers from Australia, Boy & Bear formed in 2009 and released album number three last year. Limit of Love showed that the band wasn't going to be labeled, as the album adds R&B, synths and new wave to their style. They've had plenty of success in their homeland and here's your chance to hear why.
https://www.youtube.com/watch?v=J1G-SpNilKA
The Tallest Man On Earth (July 8)
His grainy voice has been compared to Bob Dylan, but Sweden's Kristian Matsson doesn't consider his work part of any musical tradition. A bit of a recluse in his early days, he avoided giving interviews in hopes that his music might speak for itself. An introvert who works through his shyness on stage, his songs are little confessions and he claims his recent release, Dark Bird Is Home, may be a little too personal.
https://www.youtube.com/watch?v=lI7J018XGiY
Brandi Carlile (July 9)
She's been singing country music since the age of eight, and gained some recognition playing Seattle clubs before Columbia Records snatched her up in 2004. One year later, Rolling Stone called her one of the 10 artists to keep an eye on. Six albums down the road, Carlile is still receiving acclaim, drawing on influences from a range that includes Radiohead, Patsy Cline and Freddie Mercury. Her recent release, the more rock based The Firewatcher's Daughter, shows she's not afraid to genre push.
https://www.youtube.com/watch?v=o8pQLtHTPaI
Archer (July 9)
His baritone blues seems to have stepped out of a 1940s Alan Lomax recording. But this isn't your usual Delta Blues. These wind-worn tales are born from the vagabond soul of Archer under Australian skies, wandering the hills and valleys of his homeland or resting by the Murray River to strum a tune that Lead Belly may have sung if he were here to do so.
https://www.youtube.com/watch?v=IRt1dOLBpdY
Earl Sweatshirt (July 9)
Uk's The Guardian once called him the "world's most notorious teen rapper." Former member of the LA hip hop collective Odd Future, he's been dropping rhymes since grade 9 when he was posting tracks up on MySpace. Now in his early 20s with two albums and some recent releases on SoundCloud, Sweatshirt sites the influence of Jay-Z, MF Doom and Eminem, though his music isn't afraid to be vulnerable. It often highlights his anti-social nature with personal, deeply introspective tracks.
https://www.youtube.com/watch?v=tZ5Mu2gs-M8
Wild Child (July 10)
Since forming five years ago and writing tunes in a tour van, singers Kelsey Wilson and Alexander Beggins have gone from playing for nine people to an impressive set at Bonnaroo for 5,000 . Their brand of indie pop includes a cello, ukulele, banjo and a trumpet. The sound is a blend of folk and pop that results in a lively stage show from a group who thrives on energy from the crowd. They claim to know all your secrets and will sing them back to you.
https://www.youtube.com/watch?v=87PZgweY-gY
San Fermin (July 10)
If you haven't heard of baroque pop before, let Brooklyn's San Fermin be your introduction. A graduate from Yale, bandleader Ellis Ludwig-Leone sought some solitude in Banff to write his debut album. He says the 8-piece San Fermin is an indie rock band with a brass section but he's selling himself short. Take a listen to tunes like "Sonsick" or "Deadalus (What We Have)" to hear what happens when pop and classical collide.
https://www.youtube.com/watch?v=MnlCX9jddf4
The Decemberists (July 13)
No other band works in rocking guitar solos, a lead singer with a distinctive voice, eclectic live shows with wild audience participation, gut wrenching ballads, old folklore and sea-shanties quite like Portland's The Decemberists. They are back after a five year hiatus with new album What a Terrible World, What a Beautiful World. Some might have caught lead singer Colin Meloy's set at Folk Fest two years ago. Consider that an appetizer to a full course. This group is amazing live but try to get there before they get devoured by a giant whale as they did to end their set back on New Year's Eve.
https://www.youtube.com/watch?v=Cm6xtkX_Dvs
Lindsey Stirling (July 14)
Where, oh where do you file a Lindsey Stirling? Well, she's a raised-Mormon classically trained violinist, singer and performance artist with a side career in motivational speaking. She's a YouTube sensation with stunning videos that you can travel the world by watching. She'll play gorgeous covers of Imagine Dragons, John Legend and even the theme from the Legend of Zelda series but, quick as a hiccup, will turn a Celtic melody into a high energy dance vibe suited for the club scene. All that is what's bringing you to the party but what's keeping you there are two words: Dubstep Violin.
https://www.youtube.com/watch?v=sf6LD2B_kDQ
Pup (July 14)
One fine day they all quit their jobs, went on a tear and formed a band. Pup is a Canuck punk rock foursome from Toronto, a group of school friends that tore up the scene in 2013 and haven't showed any signs of slowing down. Last month Rolling Stone called them one of 10 new artists you need to know about.
https://www.youtube.com/watch?v=iVuB1ZASrGw
Paper Kites (July 16)
More fine indie-folk from Australia, though you might not be able to tell from the recent release with a tinge of the electric that periodically seems to visit an 80s night club. What do you expect from a concept album of tunes all written between midnight and four A.M.? This is a group that likes to experiment with that style adding strange sounds, unique instrument combinations and some fantastic harmonies
https://www.youtube.com/watch?v=HWF5_wdqQj0
The Peptides (TBD)
Ottawa's party band! Trust me, you will not see a more colourful unique band this year. I recently described them as a painting by Andy Warhol hanging on the bridge of a neon green alien starship being piloted by the B-52's Fred Schneider blasting rainbow fire into the stratosphere. Or as Scott Irving, the group's keyboardist, would tell you, think of a neon-rainbow/neo-gospel, well-oiled Where's Waldo Rube Goldberg machine strewn with silk, soul, fedoras and funk!
https://www.youtube.com/watch?v=6CHzwuZCs_M
The Peptides are not the only way you can catch some local talent at the festival this year, as we will cover in a future piece. Amos the Transparent, Jill Zmud, Amanda Rheaume, The Steamers, Monday I Retire and The Wicked Mercy are just a few of the Ottawa and area bands that you can check out.
Bluesfest runs from July 7-17 with tickets and passes on sale now.
Recommended Articles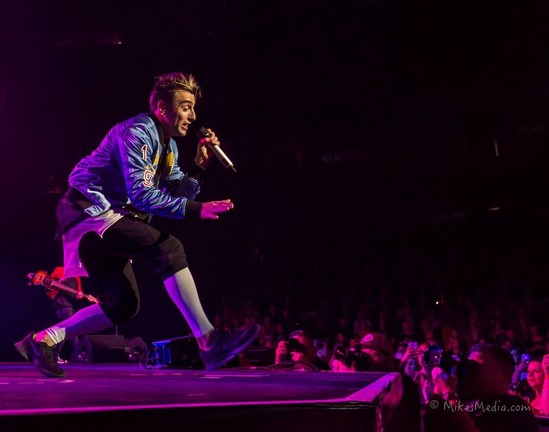 All photos courtesy of Michael Wing. On Saturday the 23rd, Hedley rocked the Canadian Tire Centre t...
Read full story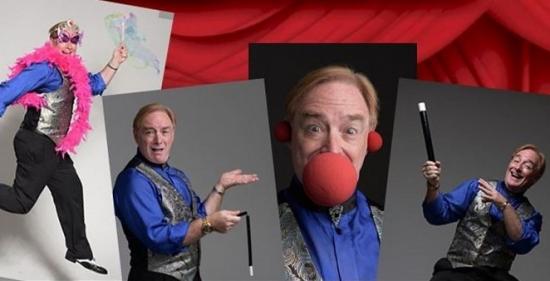 Ottawa Comedy Magician Elliott Smith was recently honoured by the National Comedy Hall of Fame Museum in Holiday, Florida.
Read full story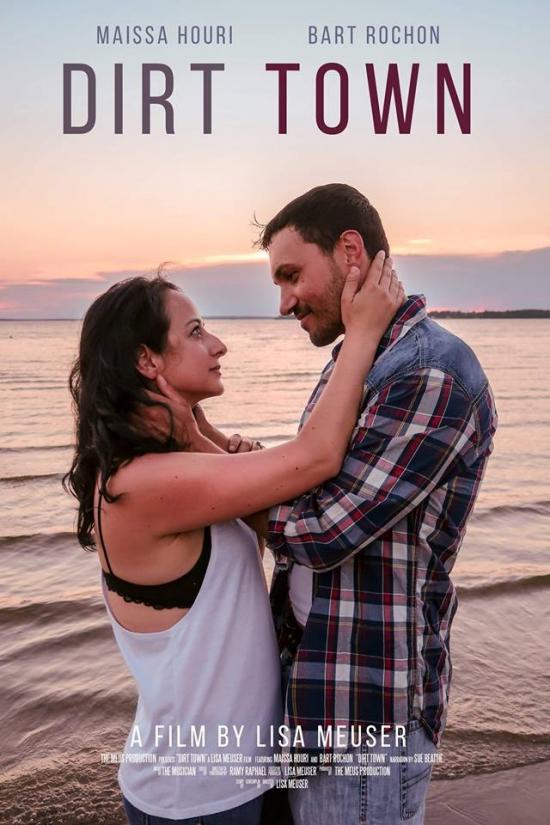 Celebrate local artists in the short film Dirt Town, by Lisa Meuser, which focuses on love and heartbreak as a woman travels across the country.
Read full story
Comments (0)
*Please take note that upon submitting your comment the team at OLM will need to verify it before it shows up below.