Restaurant
Two Thumbs Up at the Garden Grille and Bar
Two Thumbs Up at the Garden Grille and Bar
Photos by Alan Viau
---
Airport hotels are not known for their restaurants. One could say that good food and airport hotels is an oxymoron. One spectacular exception is the Hilton Garden Inn Ottawa Airport. Executive Chef Scott Lucano makes it his mission to offer the best meal to his patrons at the Garden Grille and Bar.
For over 30 years, I've traveled extensively. Often the management meetings I attended would be held at an airport hotel because all the participants were flying in from different cities in North America. My experience like many people is that the hotel restaurants seemed to be there because they had to have a dining amenity.
If you Google airport hotel and good restaurant you will get hits that tell you the 10 best restaurants around a hotel. They never mention the hotel restaurant as a recommended dining destination.
My opinion of an hum drum meal at an airport hotel has been turned around after my experience at the Hilton Garden Inn Ottawa Airport. In speaking with Executive Chef Scott Lucano, he cited the challenge of an airport restaurant. There is a transient clientele and corporate clients that demand a large range of tastes. Unlike an independent restaurant in the Byward Market, he can't specialize in seafood, for example.
His menu must cater to a large palette base. So he needs to have nachos, pasta, and chicken wings on the menu. In addition, his mains must include a sampling of beef, fish, pork, and chicken. Those are the realities. However, Scott emphasizes that although they are standards, he wants them to be the best nachos, pasta, and chicken wings you can have. He also has a seasonal menu to highlight specialty dishes and up-scales his mains.
With that context, I engaged in a dining experience at the hotel. Firstly, the decor is clean, modern, economic, and unpretentious. I was treated to the tasting in a private dining room which is perfect for up to 18 guests. The table is made from big slabs of timber which hearkens to Ottawa's roots as a lumber town.
The drinks menu is awesome. The wine selection is from around the world and is consignment, which means they are not available at the LCBO. Most wines can be obtained by the glass so that you can optimize your course with a wine pairing. Craft beers are available – mostly Mill Street Brewery. There is a creative selection of cocktails and a choice of six single malt scotches.
My tasting started with the seasonal Super Green Salad. It is all greens – Boston lettuce, snap peas, green apple, asparagus, mint, basil, green onion with a lime and avocado oil vinaigrette. The mix of textures and tastes were fresh and exciting. A glass of Thirty Bench Riesling went really well with this.
One of my favourite dishes of all times is mussels. The P.E.I. Mussels were fabulously tender – perfectly cooked. They were served with chorizo sausage, baby kale, roasted fennel, herbs in a white wine-tomato broth. The smokey flavour was beautiful and went well with the Domaine Magellan Pinot Noir.
Two of my childhood comfort foods were meatloaf and baked beans. Chef Scott up-scaled them. A succulent bison meatloaf wrapped in bacon, served with a secret Nova Scotia recipe baked beans, house made rustic ketchup and seasonal vegetables. This hearty main is to die for. Complemented beautifully with the Terra Noble Maule Cabernet Sauvignon.
Chef Scott sources his salmon from Norway because its texture is leaner. He cooks it quite simply with Mrs McGarrigle's tarragon-honey mustard with a side of wonderfully colored and tasty beet risotto. Its simplicity emphasizes the natural taste of the fish. Simply divine with a glass of the Riesling.
Tacos are all the rage and these are not to be missed. Soft shelled tacos that contained nice large strips of blackened AAA Angus flat iron streak, semi-dried tomatoes, large wedge of avocado, salsa verde, pickled red onion and St. Albert smoked cheddar crisps. Lovely flavoured tacos where nothing fell out! Enjoyed them completely with the Cabernet Sauvignon.
A wonderful surprise was to learn that the hotel has its own pastry chef. All the breads and desserts are made on location. There is a monthly ice cream and crème brûlée. And, wow, were these mind blowingly good. The ice cream is made with real cream and little sugar so that it is super creamy. My tasting had Northen Spy apple in it. The crème brûlée had the custard flavoured with mango. Did I say these desserts were mind blowingly good?
I highly recommend the Hilton Garden Inn Ottawa Airport Garden Grille and Bar as a go to dining destination. There is something for everyone and the food is fresh, creative and fantastic. And the best part... the pricing is entirely reasonable. So get away from the bustle of the Byward Market and head to the Garden Grille and Bar... my two thumbs up.
Recommended Articles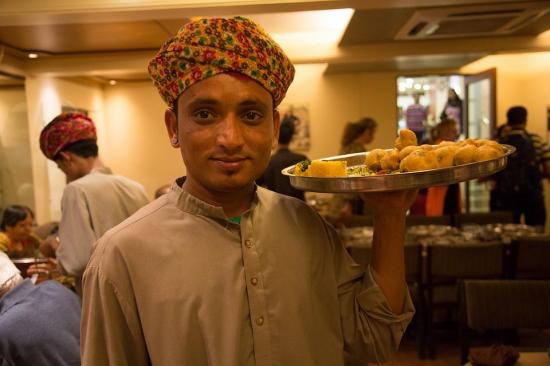 We have some recommended places where you will be able to connect with the Indian culture.
Read full story
If you're going to name your restaurant after a place you have to catch a tornado to get to, it's on point to have a location that's a little hard to find. Oz Kafe is now two for two on that count.
Read full story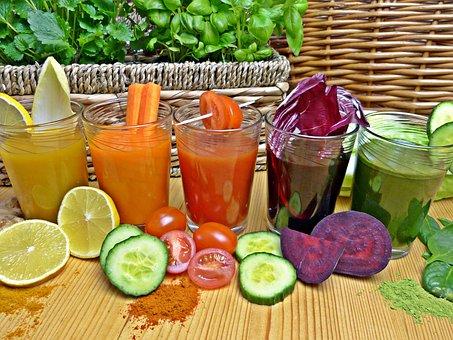 In Ottawa you can find everything you want. This is one of the most wonderful things about this city. You don't necessarily have to be vegetarian to know where you can eat great vegetarian food. There are days in which we want to eat light, try new things or detoxify our body.
Read full story
Comments (0)
*Please take note that upon submitting your comment the team at OLM will need to verify it before it shows up below.