Sports
UFC Triumphantly Returns to Ottawa
UFC Triumphantly Returns to Ottawa
Photo: Cerrone and his son (credit: Keith Whittier)
---
This past weekend the UFC (Ultimate Fighting Championship) made its return to Ottawa and delivered a night of fantastic fights. This event did not have any title fights but it did have an impact on the rankings and saw some up and coming Canadian fighters under the spotlight.
The last time the UFC was in Ottawa was in 2016 and it was at TD Place Arena. The event sold out very quickly so it seemed like a no brainer to move the event to the Canadian Tire Centre. Any fan who attended was very entertained. The UFC puts on quite the show. The success of this event shows Ottawa is a viable market and they expect to return and not take three years to do so.
The main event saw the #4 ranked lightweight Al Iaquinta take on #8 Donald 'Cowboy' Cerrone. Even with all of the Canadians on the card, the largest ovation was reserved for The Cowboy. Donald Cerrone is somewhat of a legend in the sport. He is destined for the UFC Hall of Fame and has no signs of slowing down. Coming into this fight Cerrone was on a two –fight winning streak after dropping from the welterweight division to lightweight.
What makes Cerrone so popular isn't simply his durability (he's been fighting professionally since 2006) but he's a great ambassador for the UFC. In a sport known for its bravado, Cerrone doesn't rely on trash talking or intimidation tactics and is quite cordial with his opponents, but when the cage door shuts and the referee says fight he does exactly that. Part of his recent surge has to be the arrival of his son Dacson Danger Cerrone. The adorable infant can be often seen with oversized headphones, to block out the noise, at UFC events. Since the birth of his son Cerrone is undefeated.
Going into the fight Iaquinta was a slight favourite. There seems to be a mentality in sports that the younger athlete usually bests the older one. The 'experts' seemed to think while Cerrone was the sentimental favourite that Iaquinta would defeat the 36 year old veteran. No one told Cerrone that as he put on a fantastic performance. Cerrone decisively won the first round, while Iaquinta came back strong in the second. Cerrone went to another level and battered and bruised his opponent over the next three rounds.
There was a moment in the fourth round where Cerrone executed a front kick to the face of Iaquinta and his head snapped back. The exhilarated crowd thought the fight was close to being over, but it wasn't. 'Raging' Al Iaquinta had no quit in him and one thing about is performance was definite; that man has heart!
The main event did not disappoint as it was awarded 'Fight of the Night'. Cerrone silenced the critics with an impressive majority decision winning four out of the five rounds and Iaquinta deserves some respect for his ability to stay in the fight while a lesser fighter would not have been able to.
In other action, Canadian #13 ranked middleweight Elias Theodorou was a picture of confidence leading up to his fight with #8 ranked Derek Brunson. During media day Theodorou proclaimed 'If you've seen one Derek Brunson fight, you've seen them all.' Well Brunson, who was on a two fight losing streak, came out poised and calm and won a majority decision against Theodorou who seemed timid and was just not able to implement his game plan. In Brunson's last fight he rushed in and made tactical mistakes, not the case in this encounter and his patience was rewarded with a victory that shows this 35 year old fighter still has a lot of gas left in the tank.
Overall it was a very exciting night. The UFC continues to draw in fans, young and old and the amount of female fans I saw was significant. This is a product that appeals to a global audience and it is not surprising why this organization is the gold standard in mixed martial arts.
Cowboy Cerrone, who is undefeated in Canada, says he'd like to fight for the title next or fight Conor McGregor. I'm excited to see either outcome. It is just too bad it won't be in Ottawa!
Full Results
Prelims
In a battle of Canadian Bantamweights Cole Smith dominated Mitch Gagnon to win a majority decision.
The first Canadian Sikh fighter, Arjan Singh Bhullar overcame a twenty pound weight discrepancy to defeat Juan Adams in a unanimous decision in the Heavyweight division.
After the fight Bhullar said 'I got into this sport to beat the guys with the names and fight the best in the world, I'll start with (Andre) Arlovski. Adams talked a lot about my wrestling and how it wasn't good enough, but it was easy in there, I shot twice and took him down twice. He can keep talking all he wants, but there are levels to this game and I showed that tonight.' Bhullar, whose contact is now up says, 'I want to get the money right and then stay as busy as possible and work my way up those ranks.'
Matt Sayles defeated Kyle Nelson by submission in the featherweight division. While the Canadian Nelson was a sentimental favourite he was forced to tab out in the third round.
Nordine Taleb won a unanimous decision against Kyle Propecek. Propocek was a late replacement for Sivar Bahadurzada. The Canadian Taleb said after 'It was a high-risk, low-reward kind of fight for me to take, but I had to take it with two losses in a row, accidental losses I say but still. I had to fight and get back in the win column, so I'm happy to be back and will now go with my team and figure out what is next.'
Vince Morales won a unanimous decision over Aiemann Zahabi in a bantamweight contest. Zahabi is the younger brother of Firas Zahabi, the long-time coach of Canadian fighter George St. Pierre.
Macy Chiasson defeated Sarah Moras via TKO in the second round in the only women's fight of the evening. Chaisson came in with a 5-0 record to Moras who had a 5-5 record. Moras looked good early on the fight but in the end was no match for the undefeated Chiasson. After the fight when speaking about her team, Fortis MMA, Chaisson said 'I don't know why people are sleeping on us, but we are coming.'
Main Card
Andrew Sanchez defeated fellow middleweight and Canadian Marc-Andre Barriault. While the crowd was firmly behind Barriault he was unable to win the fight losing in a unanimous decision. Barriault lost the first round and came back strong in the second but Sanchez made the necessary adjustments to win the third and thus the fight.
Walt Harris made short work of Sergey Spivak in the heavyweight division. He was on his opponent like a pit-bull as he finished the fight with a barrage of punches and knees in the first 50 seconds.
Merb Dvalishvili ended the undefeated streak of Canadian Brad Katona. Dvalishvilli trains with great wrestlers like Chris Weidman and it showed, as he was able to dominate Kitona on the ground. After the fight he said 'I wanted to take him down and control him because my grappling is very good, so I controlled the fight and limited risk. '
Shane Burgos won an extremely close fight against Cub Swanson in the featherweight division. A fight that was a split decision. One judge gave all three rounds to Swanson. One gave all three to Burgos. The third split them in favour of Burgos. While this fight extends the losing streak that Swanson is currently on it certainly wasn't decisive.
Burgos was disappointed with the judges scoring after the fight and said 'I felt confident going to the judges, but then the first one said 30-27 for Swanson, that took me off guard, I didn't even think it was split, maybe he won the third, but giving him every round is crazy, that's half my money right there. I'm a little sour about it honestly, took a little away from my win.'
Recommended Articles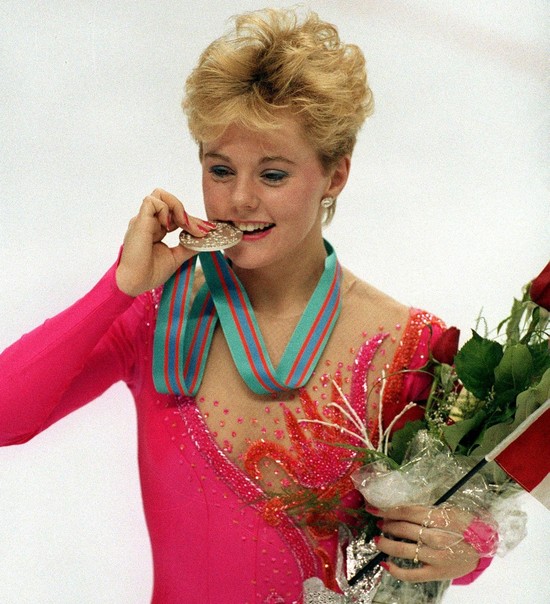 In honour of the recent Canada's Sports Hall of Fame 2014 Induction Celebrations presented by Cana...
Read full story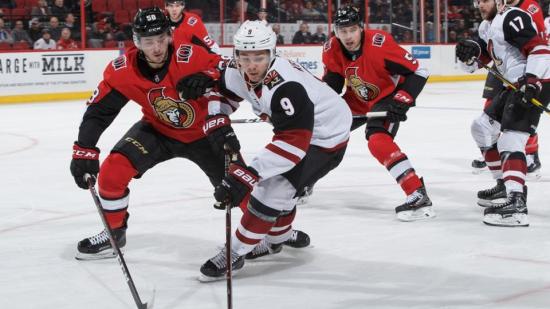 Well, we're about to hit elongated home stretch and the run to the NHL trade deadline so let's take a gander at who's done what so far and what is likely to come.
Read full story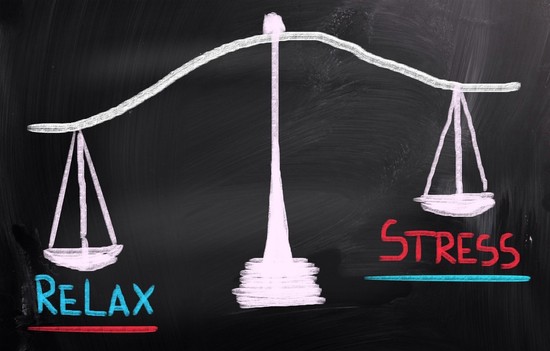 When it comes to finding the balance between work, home, family and personal obligations, feeling ov...
Read full story
Comments (0)
*Please take note that upon submitting your comment the team at OLM will need to verify it before it shows up below.