Arts & Events
'Uncle Bob' Cabana, Ottawa's curator of musical cool
'Uncle Bob' Cabana, Ottawa's curator of musical cool
Above: Photo of Uncle Bob by Sean Sisk Photography
---
In a city where Gore-Tex is considered a fashion statement, 'Uncle Bob' Cabana has made it his mission to "funkify this town, one man at a time." He's been working hard at it for over 30 years.
Wellington Street in Hintonburg is emerging as one of, if not the most, genuinely cool shopping streets in the city, mixing, as it does, bohemian and modern cool with natural flair. Uncle Bob's store, Fab Gear 64, is something of a centrepiece on the retail strip, mixing
as it does, men's wear with rock music culture and iconography. It is Bob's personal tribute to the music he loves and performs, and Ottawa's answer to The Rock and Roll Hall of Fame.
Fab Gear 64 has toured its way around town, starting up above the antique market in Old Ottawa South. Uncle Bob opened up a cafe next door and took the wall out for those customers "who needed to go somewhere and mull over a purchase." Then, it was off to Westboro before settling into its present location at 1112 Wellington Street West. Customers are obviously ferociously loyal, helping the store survive street renovations that seemed to follow it through all three neighbourhood moves.
Uncle Bob knows Hintonburg, having been born at the old Grace Hospital, baptized at the great L'église Saint-François d'Assise at the corner of Fairmont, and raised on O'Meara Street. After an early gig with the federal government that he found tedious (imagine), Bob serendipitously found himself with the rights to a clothing line that impressed the producers of a hit Broadway show and took him on a two-year tour. It was a huge business success for him and inspired his love of retail.
The inspiration for 64's product line comes straight from Carnaby Street in the 1960s. London was finally out of its post-war slump and a young generation was celebrating with wild colours, patterns, and gender-bending styles. Carnaby Street was the epicentre of cool, and music grabbed onto a reactionary look that suddenly gave young men in particular an alternative to the stuffed shirt and bowler hat. Lines were skinny, tops were moppy, and the palette was as loud as the music.
Most menswear stores (and there just aren't that many) are typically awash with drab, as in, "Do you prefer it in black, brown, or grey, sir?" Bob's shirt collections shout out from the racks with patterns and tones that would make any guy's gal swoon. Materials feel rich and not flimsy. T-shirts pay tribute to the greats of Rock and Roll. There's a new line for fans of Peaky Blinders, and plenty of collectibles, hats, and accessories to keep you busy in the store for hours.
Uncle Bob knows Liverpool almost as well as he knows Hintonburg. "I'm there all the time, soaking in the ambience and the history, looking for inspiration to bring back to the store," he says. Sure enough, the famous Beatles suit is one of his signature offerings. On the wall, you'll find Bob's photos of the birthplaces, humble little brick abodes, of the Fab 4 themselves. The gallery continues with shots of Bob, hand on the shoulders of celebrities and rock gods. Be sure to check out the ceiling where huge templates from Yellow Submarine are suspended like mod frescoes.
Long-time devotees to the Ottawa music scene will remember The Fenton Brothers, Paul, Michael, and John. Uncle Bob answered an audition call for a drummer posted by John way back in the mid 70s, and a fresh young punk band called The Action was formed with the brothers. The Action became an AC/DC cover band. The friendship and musical relationship among the guys has stayed solid ever since, taking The Fenton Brothers, as they were eventually known, to stages everywhere, including Liverpool's historic Cavern Club, and Bluesfest in July 2013 for a crowd of ecstatic hometown fans.
Uncle Bob the music promoter was especially active in the 1980s when the impresario of cool brought Chuck Berry among many classic acts to the capital. A very personal project had him assemble a top-tier line-up of Ottawa acts, including the Cooper Brothers, Les Emerson, and members of Bob's other band, Bone, for a 2019 tribute concert for John Fenton who was in the final weeks of a battle with liver cancer.
Bob's throwing in the paisley towel this December and semi-retiring to an idyllic homestead on the Ottawa River up near Bristol. While the store may go on in one form or another, the coming weeks may be your last chance to chat with the guy who put a museum on Wellington West. You'll probably find Bob sitting in Fab's famous gentleman's red club chair, ready to regale you with stories about his own musical career, or his vintage car collection. Be sure to ask to see photos, and be prepared to try something on.
Man, you'll look fabulous in something other than flannel plaid!
Recommended Articles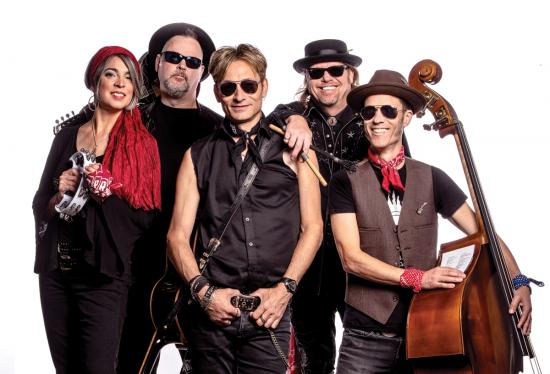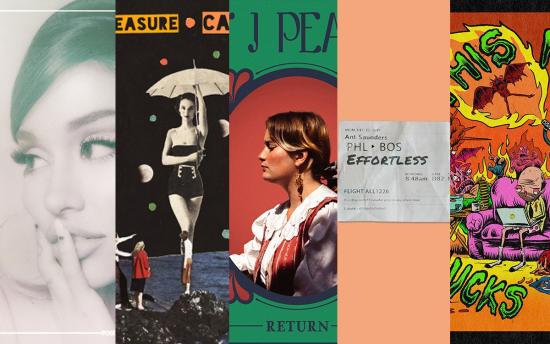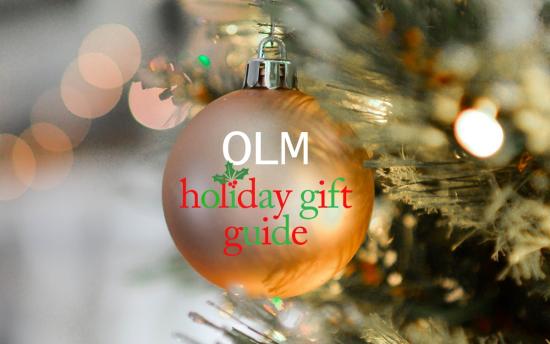 Our annual holiday gift guide is here! Whether you're looking for a nice gift for a loved one or a last minute gift for your boss these affordable — but awesome! — gift ideas are guaranteed to please.
Read full story
Comments (0)
*Please take note that upon submitting your comment the team at OLM will need to verify it before it shows up below.