Arts & Events
Unpacking Mental Health with Rosanna Saracino's Suitcases
Unpacking Mental Health with Rosanna Saracino's Suitcases
Today, mental health is out in the open. Whether it is government, individuals or corporate Canada, there has been a groundswell of support in helping raise awareness, reduce stigma and improving access to mental health care. However, this was not always the case.
This makes the new theater production Suitcases all the more relevant. The play was inspired by the 1995 discovery and photography of a collection of over 400 suitcases that belonged to patients of the Willard Psychiatric Center in Willard, NY between 1910 and 1960.
Suitcases creator and director Rosanna Saracino was immediately drawn in by the objects contained in each suitcase and the stories they told. Now, after months and months of research, writing, reflection and workshop, Rosanna has created a full-length production to help fight the stigma and isolation that often plagues those individuals with mental health issues.
The play features a cast of 21 performers, guest writers and artists as well as a hard-working back-of-house team including, Co-Producer Maighdlin Mahoney, Choreographer Linda Garneau, Wardrobe Designer Katrina Carrier, and Lighting Designer Bryan Steele.
Suitcases is running from November 1st to November 6th, 2016 at the Artscape Sandbox in Toronto, but for Ottawanians it will be worth the trip. In the meantime, Ottawa Life caught up with Rosanna to learn more about her project and her passion behind it.
Ottawa Life: "Suitcases" touches on so many current societal issues including mental health. How do you hope Suitcases will influence the narrative?
Rosanna Saracino: I hope Suitcases will cause audiences to challenge the narrative around what is "crazy", and the seeming need for secrecy that is often prevalent when diagnosed with mental or emotional illness. There is a shame around these conditions, and fears, judgments and preconceptions fraught by misinformation, or a lack of education. I think we are all harbouring secret and often invisible "monsters". I am hoping that a dialogue will ensue, which allows us to chip away at the boundaries, which divide our human experiences.
What was your process for creating the story for each suitcase? 
My initial responsibility was to research Willard Asylum itself, and then other asylums of the period, across the world. I discovered that some of the reasons for placement in an asylum seemed absurd in many cases. Reasons such as: Novel Reading, Women Troubles, Grief for longer than 3 months, Bad Company, Greed, Egotism. I came to find out that an individual who was deemed undesirable by their spouse or community could also be locked away – even though they might not be experiencing any formal psychological condition. The research sparked questions: If I had to pack a suitcase, what would I take with me? What would that say about me? Would it reveal my "problems'? Fears? Hopes? And further to this: what is the impact of being institutionalized if there is no outstanding pre-existing condition?
I questioned how we treated "others."
In rehearsal, I provided the cast with exercises, which would challenge them to develop characters and text based on the images of the cases, and the research. The play evolved from there, and we developed scenes and an episodic, impressionistic arc.
The result is an image, dance and text driven piece, which I believe challenges and inspires those secret illnesses, and humanizes the loneliest parts of our experiences. It is rife with the dark corners, but holds plenty of light, humour, and hope, as the characters come to find community in their space.
What was the most challenging part of the casting process?
I knew I needed a large cast for this show, but I am producing this independently. The greatest challenge in the project was navigating costs versus the needs of the story and the show. Also, there were so many talented artists who auditioned, and who shared their experiences with anxiety, panic, depression, and other conditions. Their generosity and inspiration were a gift. And they taught me how important it is to be doing this show.
The other challenge was ensuring diversity – I wanted to represent a broad range of ages and experiences, as this felt most accurate to the story, both in its inspiration and contemporary relevance. I feel that I took a good step in that direction.
What role does dance play in the performance?
Suitcases is theatre with heavy movement. There is not much formal "dance" in the piece, but most of the episodic scenes contain physical expressions of the characters, themes, or events in a given scene. Movement is used to highlight the inner struggle or the subject matter of many of the given pieces in the play. An example is the monster scenes – where the invisible monsters of mental illness are manifest on stage. Another is a recurrent motif of waltzing. Though it is not precisely choreographed, it is a representation of memory, the past, and a nostalgic impression of love and connection to the outside world.
I worked collaboratively with choreographer Linda Garneau to create these physical landscapes of emotional experiences.
Which character do you most relate with?
As a child, I knew I wanted to work in theatre, or be an archeologist. So, I became a director who is also a hoarder. I have collected vintage items since I was about 11, and always wondered who these objects belonged to, and what that person's life was like. So, Suitcases, inspired by the possessions of these real people is an obvious love letter from me to the past, in hopes of connecting to the future.
O
ne character in the original source material had 4 suitcases to herself. They were filled with lush furs, French silk beaded shoes, lingerie, French perfume, all from the 1930s. In the middle of her belongings, they found a syringe kit. The contrast between the beauty of her items, and this dirty glass needle captivated me. It is at once shocking and tragic, beautiful and flawed. And, I have always been a lover of the fallible in our identities and our humanity.
After your run at the Artscape Sandbox, do you have plans in place to perform the piece anywhere else in Canada?
I would love to tour the show to other Canadian cities, and perhaps to New York – given the Willard Asylum was originally in upstate NY. The challenge is that it is a large cast, and the costs are tricky to navigate. But, I do believe this is an important, timely show. I know it is unapologetic in its exploration of mental and emotional conditions, and also an embrace to all who have felt otherness in their lives. My hope is that people come to see it, the word spreads, and that our Suitcases get to travel and finally tell their stories.
Recommended Articles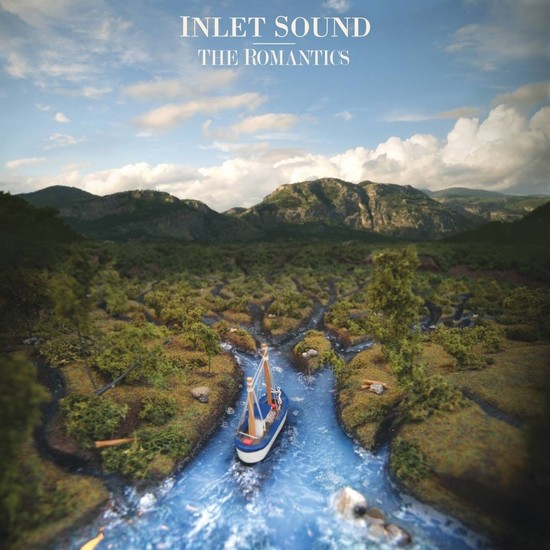 When young indie crew Inlet Sound ventured to record in the cabins and churches of the Canadian Shie...
Read full story
John Thompson isn't afraid to go on the record. In fact, he welcomes it!
Read full story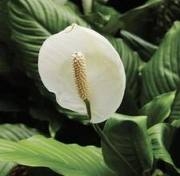 I was recently asked for an update on my piece called Peace Lily Détente which appeared back in Apr...
Read full story
Comments (0)
*Please take note that upon submitting your comment the team at OLM will need to verify it before it shows up below.