Urban VS Suburban Life in Ottawa
Before children, I lived in Vanier and loved it. Despite my former neighbourhood being reputed as a rougher one in Ottawa, I enjoyed being close to the center of town without the expense of living in one of the more coveted neighbourhoods. But, as many couples do, once I was pregnant we started considering factors differently; even noticing things that we never had before. I started remembering all the debris I would pass on my daily runs, from syringes, to used condoms, to shattered glass. Or the many early mornings I was accosted by the drunken and homeless on the way to work. I started worrying about my children growing up in a central environment, exposed to some of these harsh realities.
After much consideration, we decided to move out to the suburbs where we would benefit from a larger yard, a larger house, a safer neighbourhood, surrounded by other families – including ours – for much less money. Now, almost four years later we are rethinking this decision entirely, finding that we miss the central environment, miss being exposed to a colourful variety of people, and miss the life from which we were trying to shield our children.
I yearn for the character of older homes and the village feeling that can be found closer to the core of the city in places such as the Glebe or Westboro. I want my children to grow up experiencing all the city has to offer, from festivals, to museums, to art galleries, to the canal, to the Byward Market, and all of the mom-and-pop shops agglomerated in urban Ottawa.
Because my children are young, I feel that we still have a few years to decide where we want to settle. However, at the same time, once older, being uprooted from their established suburban life could cause my kids undue social hardships. The indecision has us weighing the pros and cons of each area and lifestyle.
Homes
In the suburbs, you definitely get more bang for your buck. Bigger homes with more space for a growing family and for entertaining friends are common and more affordable. When living centrally, money gets you less house, but the houses have more history and more character. Then again, older homes are generally less energy-efficient than newer homes, therefore increasing overall operational or renovation costs. That is not to mention higher property taxes in the core, but then there is better resale value to consider.
A home in the outskirts of Ottawa can offer a larger yard for your children and pets to play in. But then perhaps living with a small yard may be worth the tradeoff of the city lifestyle.
Lifestyle
It's true that there are some beautiful green spaces in suburbia. There are numerous parks and nature trails to explore on a warm Sunday afternoon. However, when living in the city, you are more likely to engage in active living: walking or biking to work, walking to the grocery store, heading out to the bakery on a weekend morning to buy fresh croissants – all because it is possible and convenient. When living centrally, owning a car becomes unnecessary with alternatives like car-sharing services or the Bixi bike-sharing program.
In suburbia, you have to drive mostly everywhere and bus (or drive) to and from work, losing a minimum of sixty minutes per day commuting.
In the city, you have a more opportunity to support the local economy given the number of small family businesses, compared to the big corporate box stores that reign in suburbia.  However, the smaller in-town businesses are generally more expensive than the big box stores in the outskirts.
Ottawa is a beautiful city with lots to offer its residence. So much so that it is almost impossible to keep track of all that is going on. Some of the more popular events include Winterlude, the Tulip Festibal, and Bluesfest; not to mention other features like the canal, bike trails, museums, galleries, restaurants, shops and studios. There is variety and choice in the center and it is easier to take advantage of all of the hallmarks of the Capital, if you live close to all the action.
Schools
It seems that most middle class families living in the city send their kids to private school, whereas in suburbia most all of the public or catholic schools boast worthy reputations. If you do decide to send your child (or children) to private school, you will spend more on education. But then some would argue that the education at some of Ottawa's private schools is far superior and therefore worth the extra expense.
Security
There is a bit more to worry about than noise pollution if you decide to live downtown. The volume of people wandering the streets, homeless or not, can represent a heightened threat to your children. That is not to say that no threats exist in suburbia, only that the chances increase with the concentration of people in the core. Plus, with more traffic, it is unlikely that your children will play street hockey if you live, say on Sunnyside which is quite a throughway.
Conclusion
I certainly don't have the answers, only questions. It is an ongoing debate in our household and I suppose that is because there are so many positives and negatives in both cases. It all comes down to personal preference, lifestyle and budget. But regardless of where you choose to settle, Ottawa is beautiful and is often undervalued by its residents who are too modest about the city where they live.
Recommended Articles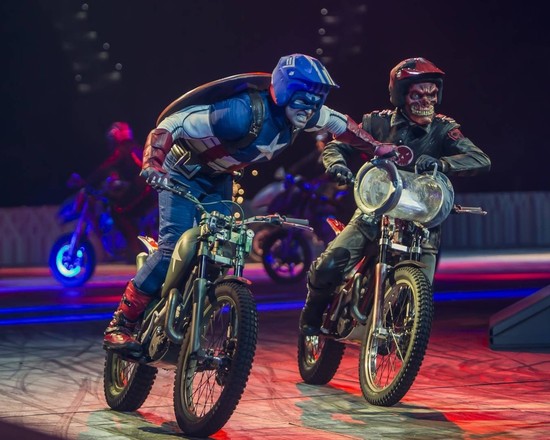 All photos courtesy of Feld Entertainment Grab your cape, mask, helmet or hammer and fly on over to...
Read full story
All photos by Andre Gagne Like a "Lightning Bolt", Pearl Jam electrified the supercharged 15,000...
Read full story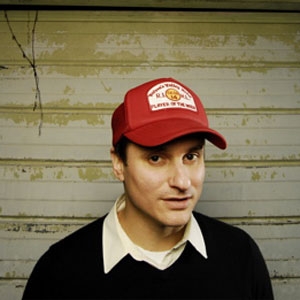 Jim Bryson: Making Merry and Keeping Spirits Bright 12th Annual Christmas show at the Black Sheep I...
Read full story
Comments (0)
*Please take note that upon submitting your comment the team at OLM will need to verify it before it shows up below.