Vegans of Ottawa – Gabrielle Lizée-Prynne
In this series, we chat with vegans from around the region to find out what it's like to be plant-based in Ottawa, discovering tips and tricks for living a like a local - vegan style.
University student Gabrielle Lizée-Prynne has been a vegan for just over three years Though she is originally from Regina, Saskatchewan, she moved to Ottawa about four years ago and now lives in the Golden Triangle. We caught up with her about having fun with food, being vegan on a student budget and not being afraid to ask for help.
Ottawa Life: What inspired you to become a vegan?
Gabrielle Lizée-Prynne: I have always been interested in health and environmental issues. After watching several documentaries, such as Cowspiracy, What the Health, Food, Inc, Forks Over Knifes and many more, I started researching and reading studies about the negative impacts of the animal agriculture industry on animal wellbeing and the environment. It just seemed like the obvious choice!
Was it difficult for you to make the transition to veganism? Why or why not?
The transition wasn't as difficult as I first imagined, although there were obvious adjustments to be made. Having grown up eating meat and animal products my whole life, I had to change my grocery list, staple meals and figure out how to bake without the use of eggs and dairy. But I discovered that there is so many vegan alternatives available that it isn't really a problem and there is an incredible amount of information online. Towards the beginning of my transition, I made sure to research a lot about the nutrients I needed, where to get them and watched lots of YouTube videos to get meal inspiration.
What do you find to be the most challenging part about being a vegan? How do you try to overcome that challenge?
I would say the most challenging part was figuring out what to eat during family get-togethers and holiday celebrations, although it's cool to be able to start a conversation and share what I know about veganism with others who are genuinely curious. Eating out can sometimes be frustrating but you eventually learn where the best places to eat are and to ask questions in order to veganize menu items. Plus, if I'm visiting a new place, I usually research vegan friendly restaurants or food options in the area.
What is the greatest benefit that you have gained from being a vegan and why?
I have a new appreciation for cooking at home and have incorporated more use of spices and flavours into my meals since being vegan. I've been more adventurous by trying a wide array of plant foods I never would have thought of using beforehand. I'm also more conscious of what I put into my body and how it makes me feel!
What are your favourite vegan spots in Ottawa and why? What are your favourite things on the menu?
Too many choices to pick from! Pure Kitchen is an obvious favourite restaurant since they have amazing burgers, wraps and I love their kale caesar salad. I also love the black bean sandwich from Chickpeas. They have an all vegan menu and super friendly staff. Other favourites include anything from the Green Door, the yucca fries and veggie torta sandwich from Ola Cocina (make sure to ask for it vegan) and the Joy burger from Perfection Satisfaction Promise.
Where do you get your groceries in Ottawa? What does your grocery list typically include?
Being a student limits my budget, so I usually shop at Walmart for their cheap produce, although I recently discovered Food Basics which might become my new go-to! They have a good selection of produce at a good price point and lots of international food choices which I love. During the summer, I love going to farmers markets to get fresh, local produce. My grocery list includes lots of produce: bananas, potatoes, peppers, carrots, zucchini, apples, mushrooms, spinach and avocadoes are some of my favourites. I also love beets, celery, lemons, oranges and grapefruit for juicing, which I've recently been getting into. I stock up on pasta, rice, canned beans, vermicelli noodles and tofu for the base of most of my meals. Otherwise, I like to indulge in treats like veggie burgers, veggie nuggets, non-dairy ice-cream, garlic pierogis and lots of frozen fruit.
Do you find that there is an active vegan community in Ottawa?
I find that there is a growing interest for veganism in Ottawa. Businesses seem to be more aware and accommodating to offer vegan options. I have come across lots of like-minded vegan students at the University of Ottawa, and the Ottawa Vegans and Vegetarians page on Facebook definitely creates a sense of community.
What advice would you give to people interested in or thinking about going vegan?
If you're interested in going vegan, make sure to do lots of research and don't be afraid to ask for questions and advice. The main thing I hear from people who don't follow through with a plant-based diet is that they're hungry and don't know what to eat. Eat until you feel satiated, because plant foods are often less calorie dense than animal-based foods. Please don't feel intimidated by the term vegan. If you mess up, that's ok! Don't feel you like you to fit a specific mold.
Any other tips and tricks?
Have fun with your food, appreciate it and acknowledge how it nourishes your body. Don't focus on what you are missing out on or on feeling deprived, but rather on all the amazing foods you get to eat and constantly remind yourself why you have decided to embrace this lifestyle. Taking on a positive outlook makes all the difference!
---
Gabrielle's Vegan Essentials:
Vegan Snacks (Homemade or Purchased) – My go-to snacks are hummus and crackers or frozen mango. I also love to snack on almonds, dates and chips for those late-night munchies.
Vegan Desserts (Homemade or Purchased) – I don't have much of a sweet tooth, so I usually have frozen fruit for dessert. I do however like to make chocolate chip cookies once in a while. I swap out butter for plant-based butter, eggs for ground flax seeds mixed with water and use dairy-free chocolate chips.
Sources of Plant-based Protein – My main sources of protein are from tofu, chia seeds, hemp seeds, almond milk, broccoli and beans. I also throw spirulina (algae powder) and spinach into my green smoothies which really packs a punch!
Blogs and/or Social Media – The Ottawa Vegans and Vegetarians Facebook page is a great way to get insider scoop on amazing vegan products, restaurants and ideas. I get most of my vegan inspiration on Instagram. Some of my favourite accounts are @bestofvegan, @ehvegan, @ellefisher, @ninamontagne, @thrivemags and @naturally.jo. I also have a vegan food account, @coupleavegans, where I post what I eat at home or when I eat out. It keeps me motivated to make the extra effort to create beautiful and delicious food!
Cookbooks and/or Recipes – I don't own any cookbooks, but I sometimes follow recipes online from Eh Vegan, Minimalist Baker and Oh She Glows. But honestly, usually I just wing it! Most nights, I end up throwing whatever veggies I have on hand with some tofu and either making a curry or stir-fry. For breakfast, I almost always have a green smoothie or smoothie bowl, but occasionally make pancakes with banana, oatmeal, almond milk and lots of blueberries.
Local Takeout Spots – My guilty pleasure is shawarma and I eat at Chickpeas in Trainyards more often than I care to share. If I'm ordering food online, I'll usually get Indian food, Thai food or pizza. My boyfriend also has an abnormal obsession with burritos, so I eat from Mucho Burrito pretty frequently…
Miscellaneous – To me veganism includes so much more than just food. It really is a lifestyle! I like to buy a lot of vegan and cruelty free products from Winners, which has a good selection at a fair price. I also try to limit my waste by using reusable products such as a bamboo toothbrush, stainless steel straw, mesh produces bags and always carry cloth bags, a reusable water bottle, and a spork with me. Easy swaps that have a huge impact on our carbon footprint in the long run.
Recommended Articles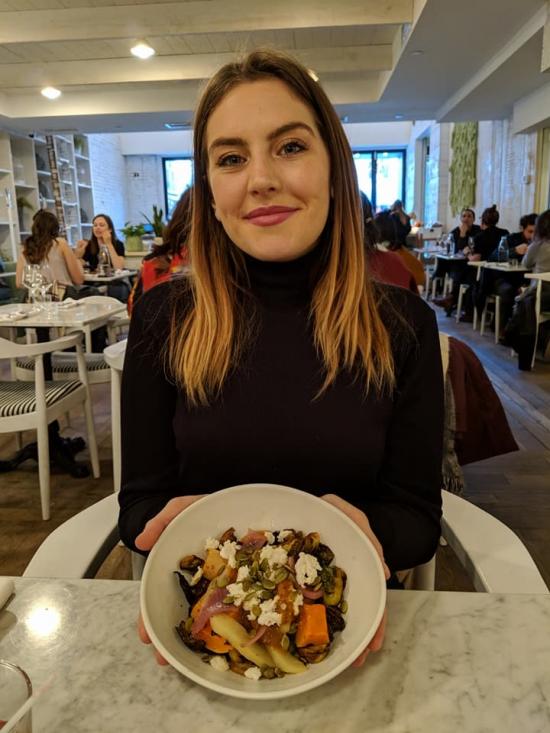 Ever had a lightbulb moment that was so powerful, you never looked back? That is exactly what happened almost three years ago to Savannah Greene who decided to give up animal products for good.
Read full story
The Catizzones - Shelly, Nick, Oliver & Dexter – have turned veganism into a family affair.
Read full story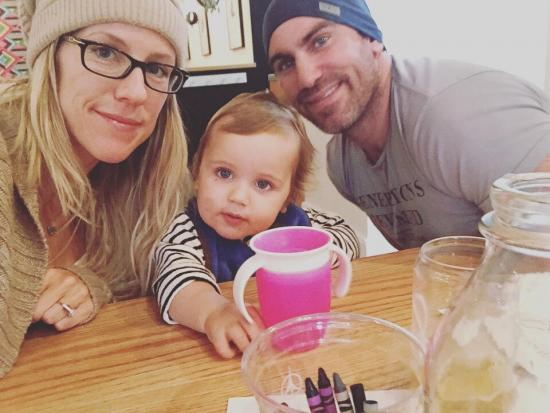 "Just a small-town girl", Aly Lepkey (soon to be Muldoon) is originally from Embrun and is currently living in Greely, just south of Ottawa.
Read full story
Comments (0)
*Please take note that upon submitting your comment the team at OLM will need to verify it before it shows up below.