Arts & Events
Voice of a Generation: Punks gather in Canada's Capital
Voice of a Generation: Punks gather in Canada's Capital
Photos by Emily Jefferies
Saturday night was evening three of Voice of a Generation at House of TARG: theirlatest punk music series assembled by Jeff Hurter.
For my first hardcore punk experience and first time at TARG, it was welcoming, tame and full of emotion. Pinball machines line either side of the House, and fresh homemade perogies fill the air.
Jeff explained the underground Ottawa and Canadian punk scene to me as he multi-tasked spinning classic vinyl. He's well connected and lends a helping hand whenever he can. "The name comes from the Swedish street-punk band Voice of a Generation, which is super fitting for the young emerging artists. This series is to help bands on tour, and also Ottawa's local punk scene" he explained. "Friends from Montréal and Toronto wanted to come play, so we created the series to make it happen. And we all know each other, so we try to communicate regularly to help grow our fairly small network." As Ottawa is known for it's conservative image, Jeff is hoping this series along with House of TARG, and the capital's expanding music scene will get more people excited about coming to the city.
The evening had a solid mix of musicians, and audience members. CANSOC, a new local ripper punk band started off the night as guests arrived. The crowd was mostly aged nineteen to early twenties as the first two local bands played, but as the night grew so did the ages. Next up was Toxic Thoughts. Shayla Brooks (18) on bass, Troy Thillmann (18) on drums, Connor Neilson (18) on guitar, and Felix Lahbabi- Granger(17) on vocals.
I was able to speak with them briefly after their set.
Ottawa Life: So where did the name Toxic Thoughts come from?
Shayla: The name comes from our struggles with anxiety and depression. We all deal with our own mental health issues, so that was the influence.
Troy: Felix, I think, actually came up with the idea to write out thoughts on himself. So whatever thoughts we have are displayed on his body throughout each show.
And how did you meet, how did this all start?
Shayla, Felix, Connor: School.
Shayla: We all met at Glebe Collegiate.
Felix: I think I knew Shayla played bass, so I just asked if she could join. And then Connor joined, and then months later Troy joined us on drums. And since the summer, we've pretty much solidified.
There is varied descriptions of Punk, so what is Toxic Thought's sound?
Shayla: Hardcore.
Connor: Conventional Art. We definitely don't sound like Minor Threat.
Felix: Yeah. There's this one band in Ottawa called Sick Nurse, which we all love-
Troy: Support Trans artists by the way!
Felix: They have this super amazing stage presence, and dark style of hardcore that they do. So I think they definitely have influenced our sound as well.
Troy: Metal influence too. I was big into metal before discovering hardcore punk, and I know Connor is a metal guy too. And I know Felix has tons of Metallica records, so that comes through also.
How is the scene shifting?
Troy: One thing I'm seeing is lots of marginalized people, especially trans artists are gaining better presence. Femme identifying people in general are changing the scene. People are becoming more aware of the mistakes and misogyny that came before.
Felix: Also a lot more young people are getting involved.
Shayla: Yeah. Two years ago, I think Felix and I were really the only ones on the scene. There was actually a kid who came up to me after a show and told me we were the reason he got into the punk scene. To hear that was kind of crazy. So I think we are bringing in younger kids.
Is this considered therapy would you say?
All: Yes.
Felix: It definitely comes from an intense place.
Shayla: It's super releasing-
Connor: It's definitely emotionally draining for all of us. But it's good.
Shayla: Obviously you can't just let it out into someone's face in the middle of the street. But when you do it on stage, it becomes art.
What's next for Toxic Thoughts? Do you want to grow? Or just keep it local.
Shayla: March 17th we will be playing in Toronto. And we're starting more excursions to both Montreal and Toronto. I definitely don't think we expect to hit the big times, that would nice…but we are slowly expanding.
Any last words?
Shayla: Stay fresh.
Felix: Shower more than I do.
Troy: GURM, a hardcore Ottawa band, which is trans femme fronted, is not to be missed. They talk about many important issues-which I mentioned before…so check them out for sure.
Felix: Also Grimm. They recently played their first show in town. So shout out to all the local emerging bands!
Niños Rata (meaning street kids in Spanish) came from Montréal to take the stage next. Their three members are from Peru, Mexico and Colombia. Their Spanish lyrics and Latino fire brought a different vibe to the already attentive room. Hometown Halifax and now Toronto's Make No Gainsfinished the night off with an encore and addition track for the pressing crowd.
Overall, the audience came to respect the artists and win some pinball (all done without any unnecessary moshing).
Find their next punk night and other events at www.houseoftarg.com.
Recommended Articles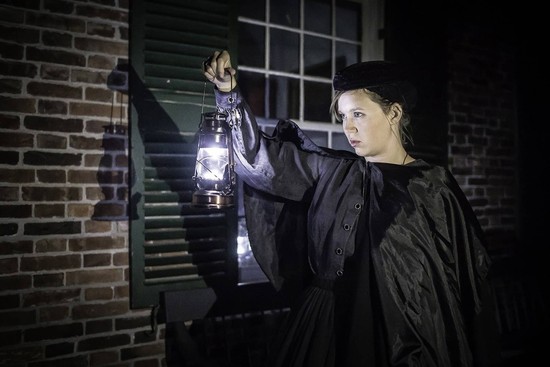 There's something scary on the streets of Ottawa this Haunting Season and it has nothing to do with construction.
Read full story
Photo of Wild Child. RBC Bluesfest has been about diversity in programming since the day "The Big...
Read full story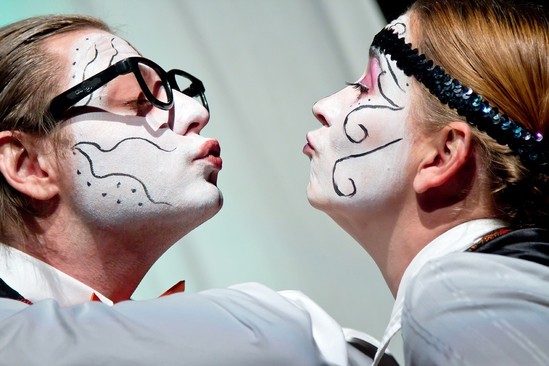 All photos by Andre R. Gagne. When The Creation of the World and Other Business opened in 1972, the...
Read full story
Comments (0)
*Please take note that upon submitting your comment the team at OLM will need to verify it before it shows up below.