Auto
Volvo's first EV offers practicality – with performance
Volvo's first EV offers practicality – with performance
ABOVE: The practical, family-friendly Volvo XC40 Recharge offers an electric-only range of 335 km, along with power twin motors delivering 402 hp and 486 lb/ft of torque. (PHOTO: Neil Moore)
---
My first experience with the Volvo XC40 was in 2018, just after it launched as a 2019 model. This compact entry to their SUV lineup made light work of our 520-km round trip to an Algonquin Park lodge, with plenty of room for my wife and two growing teenagers, along with a weekend's worth of luggage.
Since then, the base model price has remained just a tick under $40K, with the top-trim, gas-powered XC40 starting at $49,250. More importantly, the Swedish automaker has been steadily electrifying its lineup with nearly every sedan, wagon, and SUV gaining a hybrid option – except the XC40. Until now.
Priced in Canada starting at $64,950, the XC40 Recharge is Volvo's first fully electric vehicle, making them the first automaker to provide an electrified version of every model.
"This is really a start in the journey for us over the next five years," said Matt Girgis, managing director of Volvo Cars Canada. "We will launch a fully electric vehicle every year – Volvo's future is electric. Our ambition by the end of 2021 is to have 20 percent of our sales mix be a recharge variant (PHEV or EV), and by 2025, our global ambition is for 50 percent of our sales to be all electric."

Looking much like its petrol-powered sibling, the XC40 Recharge has a couple of key differences: no tailpipes in rear and a discrete "Recharge" badge on the C-pillar. (PHOTO: Neil Moore) RIGHT:The XC40's abundant features and infotainment are contained within the 12.3-inch digital driver display and large tablet-style touchscreen – although Google voice commands will handle many of these. (PHOTO: Volvo Canada)
---
The XC40 Recharge looks much like its conventional sibling, except for a few key differences – like a colour-matched panel over the front grille, and the lack of tailpipes in rear. Less obvious is the discretely stamped "Recharge" branding on the black portion of the C-pillar.
By the way, starting this model year, all Volvo plug-in hybrids and EVs will be badged "Recharge." This is no sideline for the company, as even the website seems to emphasize its electrified lineup over the gas burners.
Much of this EV's interior carries over from the regular XC40, but you'll notice another missing item. An ignition button. The system recognizes your key fob and wakes up as you climb in. Just slide the stubby electronic shifter to Drive (or Reverse), and you are on your way.
What's also unique about the Recharge is the ease in navigating its abundance of tech – in particular infotainment. Sure, there's an ample 9-inch touchscreen on the otherwise clean centre stack – and it works much like your smartphone. But you needn't flip through multiple screens as the resident Google operating system can handle many of its functions through voice recognition.
"Hey Google, take me to Lake Wilcox" launched the map likety-split, with turn-by-turn route guidance at the ready. Not only that, the app projected my time of journey, along with battery charge on arrival.
I followed up my request for directions with "Hey Google, temperature 21 degrees," and "take me to 107.1 FM," for some classic rock along the way.
During the prior week's online press conference, a Volvo rep noted the app even has a sense of humour. So I gave it a whirl: "Hey Google, tell me a joke."
"What kind of shoes do amphibians wear… Open toed."
Okay, the Google Assistant is no Chris Rock, but it is a time-saver. And for those concerned about privacy, it can be disabled. More importantly, these voice commands help keep my eyes on the road instead of clumsily stabbing icons and swiping my finger on a touchscreen while in traffic.
Speaking of safety, this is the first Volvo to get their scalable Advanced Driver Assistance Systems (ADAS) sensor platform. A combo of radar, cameras, and sensors scan the road ahead to help keep you from hitting another vehicle, not to mention a pedestrian or cyclist.
Engineers have taken additional safety measures, like reinforcing the front end to make up for the missing engine – which normally absorbs some of the impact. The battery is also protected by a
safety cage, and will disconnect in an accident.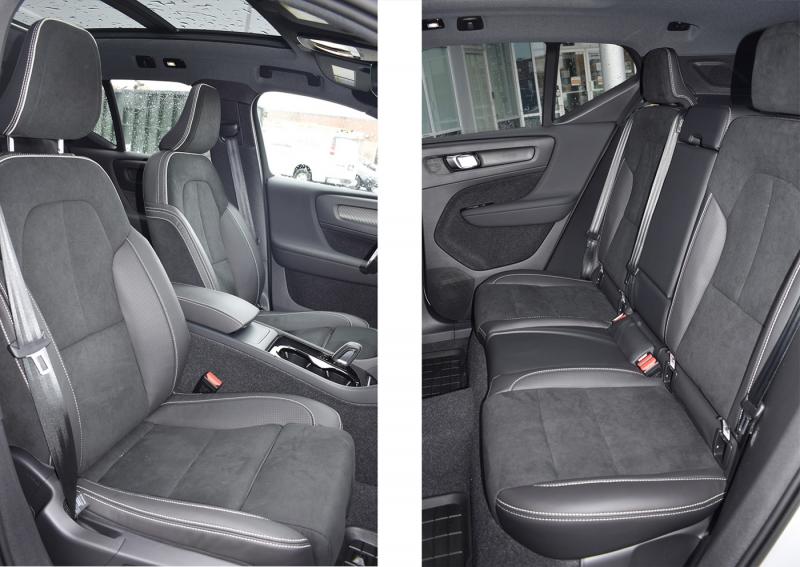 The heated front seats with power adjustability and four-way lumbar control provide long-haul comfort. RIGHT: Despite being a compact SUV, the XC40 provides abundant kneeroom for rear passengers. The centre armrest drops down to reveal a pass-through for longer objects. (PHOTOS: NEIL MOORE)
---
The XC40 Recharge gets a 78 kWh battery that drives electric motors at both front and rear. It's an all-wheel-drive system, and that's a good thing as the combined 402 hp and 486 lb/ft of torque would otherwise be a handful in a front-drive vehicle.
That being said, the EV version is an entirely different experience than the gas-powered XC40. In 2018, I was pleased with the reasonable pep provided by the 2.0-litre turbo four's 248 horses and 258 lb/ft. The 2021 EV, however, will launch from rest to 100 km/h in under 5 seconds, and deliver instant peak torque on demand – even at highway speeds.
Not all sports sedans will match this kind of performance, let alone compact SUVs.
Of course, driving with a heavy foot will sap the XC40's 335-kilometre range, as will prolonged use of the heated steering wheel and heated rear seats (part of the $1,000 Climate package), and standard heated front seats. Volvo's comfortable front buckets are also power adjustable, and extremely comfy.
Battery use, no matter what the range, is still an issue if you don't keep tabs on it. Here, the XC40 deviates from most EVs, providing the percentage charge remaining (rather than distance) until you reach 25 percent. Volvo execs say this reduces range anxiety, but I'd prefer to see the kilometers. Alternatively, Google Assistant can provide this stat, alleviating an otherwise minor gripe.
Google's AI-bot can also find the nearest charging station, and provide directions should you need a top-up. To give drivers a head start, Volvo's partnership with Chargepoint – a leading North American provider – includes an app that provides access to thousands of public stations. This includes the Flow network (you're not locked into Chargepoint), as well as 150 kilowatt DC fast chargers that can deliver up to 80 percent charge in roughly 40 minutes.
Drivers will typically do most of their charging at home, and using a Level 2 unit, the XC40 will go from empty to full charge in about eight hours. Less time if you're not draining the battery on arrival, and plugging in nightly (a good habit) offers the added benefit of waking up each morning with the equivalent of a full tank of gas.

The XC40 Recharge's cargo capacity maxes out at 578 litres with rear seats up and 1,328 litres with the seats folded flat. (PHOTO: Neil Moore) RIGHT: Having no engine in front, the XC40 Recharge makes use of the space with a weatherproof "frunk." It is ideal for your charging cable, washer fluid, first aid kit, and other essentials. (PHOTO: Volvo Canada)
---
From an engineering standpoint, the underfloor battery also provides a lower centre of gravity, reducing body roll and improving handling. But it eliminates the rear cargo hold's underfloor storage. No matter, because the former engine compartment now provides a weatherproof "frunk," with just enough space for a charging cable, first aid kit, washer fluid and a few other essentials.
Although it is equipped similarly to the gas-powered T5 RDesign, starting at $48,250, the XC40 Recharge comes at a premium of more than $16K. This pushes it above the threshold for the $5,000 federal EV rebate. That being said, what you're getting is a quicker and better handling version of this practical and sport utility, along with the peace of mind that you're making less of an impact on the planet.
---
SNAPSHOT: 2021 Volvo XC40 Recharge
BODY STYLE: compact SUV
ENGINE: 78 kWh battery with twin electric motors (402 hp, 486 lb/ft of torque)
RANGE: 335km
CHARGING TIME: approximately 8 hours using Level 2 (220-volt) charger
MAX CARGO: 578 litres to rear seats, 1,328 litres with rear seats folded
PRICING: Volvo XC40 Recharge $64,950; Climate Package $1,000; Advanced Package $2,100. For pricing on additional options visit website. Freight and taxes extra.
WEBSITE: volvocars.com
---
Recommended Articles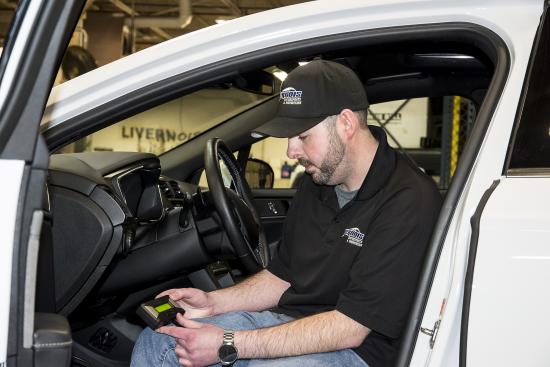 What if I were to explain to you how you could "update" that Ford F150 sitting in your garage (or any of dozens of other vehicles) and that the result would be immediate, astounding, and satisfying in both performance and drivability?
Read full story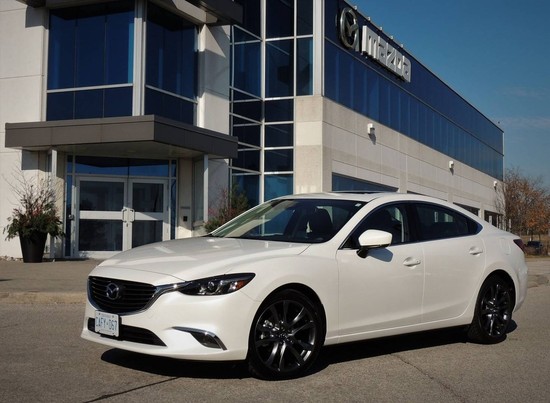 "Best-kept secret" may best describe one of the more striking choices in the intermediate segmen...
Read full story
---
Pickup trucks are big business in North America. You'd think, with most Canadians living in cities and towns, the runaway best-selling vehicle wouldn't be a truck. But it is – as are four of the top five.
Read full story
Comments (0)
*Please take note that upon submitting your comment the team at OLM will need to verify it before it shows up below.