Food & Wine
Wedel brings a taste of Europe to the capital!
Wedel brings a taste of Europe to the capital!
I love delicatessens. During the past few years, with travel restrictions making international travel too challenging, I have contented myself with exploring various European delis around town. As an Ottawa foodie, there's always some new place to discover.
Ottawa is lucky to have several great European food stores, and one of my favourites is Wedel, with two locations, in the ByWard Market, and Westboro. I recently chatted with the owner, Justyna Borowska (Tina), at her Westboro location on Richmond Road. We sat down with a cup of tea, and she told me the story of Wedel and how she is making her dream of owning a restaurant come true.
Tina grew up in Poland, lived in England for several years, then moved to Canada just a few years ago. She opened the Westboro location of Wedel just before the Covid lockdown. (Who knew that two weeks would last sooo long?) The business then faced a disaster when the newly renovated deli was vandalized the day after it opened. But with courageous determination, she kept moving forward and now has a thriving bistro in the heart of Westboro.
Wedel offers entirely house-made hot foods available to take out or eat at the bistro. Her chef trained in Europe. The most popular dishes are Pierogies, cabbage rolls, and schnitzel. Having sampled the Pierogies, I can see why they're so popular! There's a mouth-watering assortment of pastries and desserts, which go perfectly with a tea or coffee from the espresso bar.
For the holiday season, there are chocolates and sweets literally surrounding you everywhere you look. Christmas Stollen cake . . . Mozart Kugeln . . . Haribo gummies . . . marzipan fruit, and animals . . . to name just a few of the delights available. The deli section offers a great selection of sausages and smoked meat products, and there is an excellent selection of European mustards, jams, teas, canned fish, and pâtés.
Tina learned many of her recipes from her Polish Babcia (grandmother), just as I learned my first recipes in my own grandmother's kitchen. With a Scottish background and a sweet tooth, my first recipe was for brown sugar fudge. I will never forget standing at my grandmother's stove, watching the foamy mixture of milk and sugar bubbling away, then testing it several times until it arrived at the perfect temperature.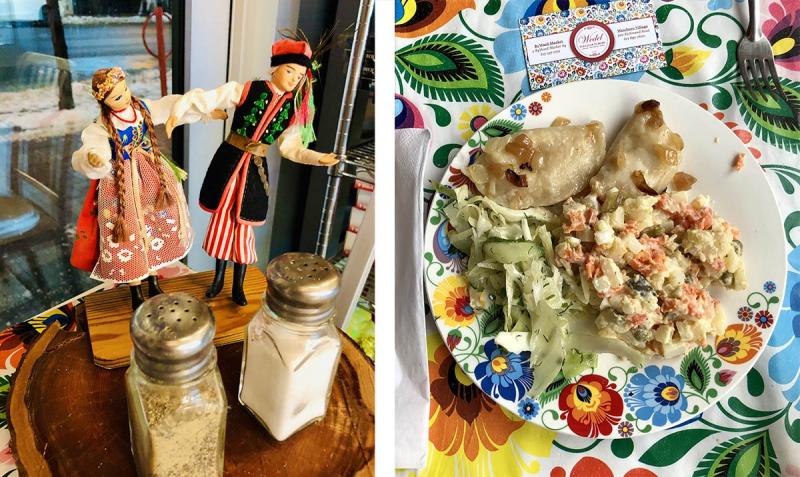 Tina and I talked about how our food perceptions are shaped by happy memories from childhood. We also talked about the place of food traditions in our lives, about how they provide continuity as they are passed down from one generation to another. Our special foods connect us to family and friends as we share them, especially during holidays.
Tina wants her visitors to feel like they are visiting her kitchen, and the warmth of her hospitality and loving personality shows throughout the bistro. The curtains and tablecloths showcase a beautiful and colourful Lowicki floral pattern, reflecting a flower motif that is seen throughout many parts of Europe. Polish dishes, textiles, and napkins with this pattern are also available at the bistro.
There is always a convenient selection of homemade soup available to take home. I sampled two: "Bean & Vegetable" is a hearty soup made with big white beans, fall vegetables, and smoked sausage — absolutely delicious! — and "Sauerkraut Soup," which is super healthy, aids digestion, and is exactly what you need on a cold winter day. Either of these soups, followed by a slice of cake and a coffee, would make a tasty lunch that is filling and soul-satisfying.
Wedel Westboro is also licensed, so you can order a beer or drink with your meal. Depending on availability, you can indulge in a glass of Cherry Liqueur (Wisniowka), a Lemon Liqueur (Cytrynowka), or a Polish beer (Zywiec or Tyskie).
Making Pierogies is a Polish Christmas tradition, so this is an ideal time to try them. The homemade cheese and potato Pierogi are made in-house every week. These delicious Pierogi can be served with fried onions or bacon, sour cream, plain, OR all of the above. (Why not?!) I sampled them with a cucumber salad and European vegetable salad, and I loved every bite!
Wedel offers a Catering Menu available for any event, which you can find on their website: https://wedelonline.ca/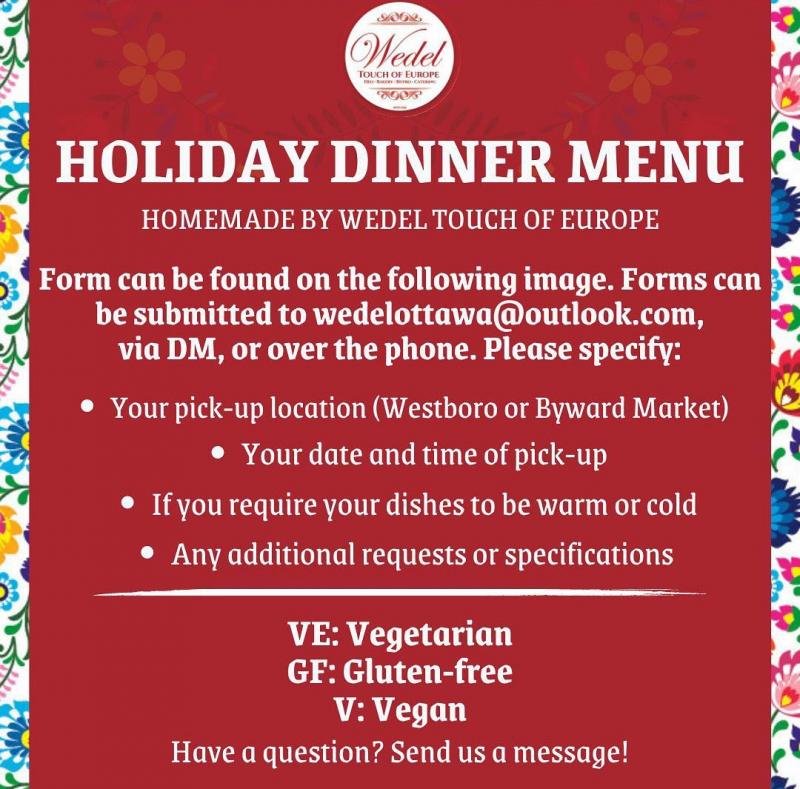 Wedel also offers a Holiday Menu, which can be found on their Instagram or Facebook page. Gluten-free and vegetarian options are available. There are lots of choices to create a special meal, perhaps for New Year's Eve or for when you entertain friends and family.
A vision for the future? A larger restaurant, maybe across the street. Tina is a true culinary ambassador, bringing the flavours of Europe to Ottawa. With such passion, hard work, and enthusiasm, Tina's restaurant dream will surely come true!
Visit Wedel Touch of Europe at either location:
In the Byward Market at 5 Byward Market Square • 613 237-0151, or in Westboro Village at 300 Richmond Road • 613-695-7600
---
For more wine and food discovery from Jane Staples, visit www.bellovinoj.com
PHOTOS: Jane Staple
Recommended Articles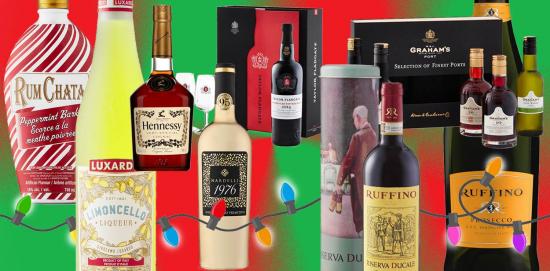 Whether you're shopping for wine lovers on your gift list or for celebrations at home, here's a selection of wines and liqueurs that will surely bring smiles
Read full story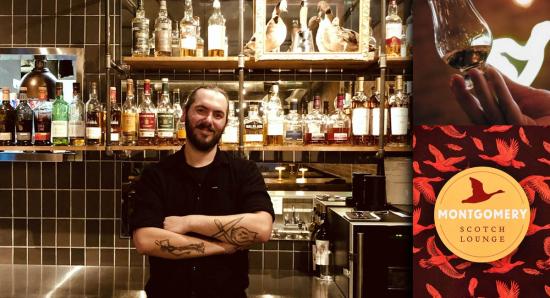 Picture yourself sitting back with a glass of single malt Scotch chosen from the nearly 80 varieties available on the menu, as you enjoy gourmet food
Read full story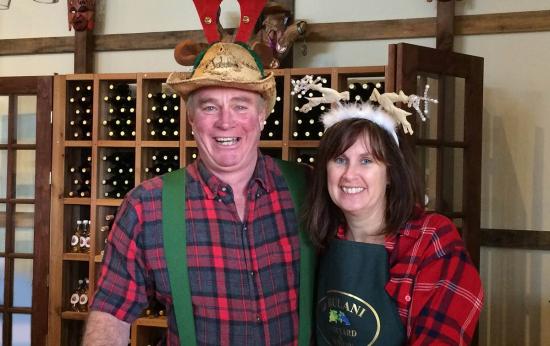 When Janet and Tom Moul first looked over the fields lying fallow near Richmond, Ontario, in 2006, they knew they would grow grapes there.
Read full story
Comments (0)
*Please take note that upon submitting your comment the team at OLM will need to verify it before it shows up below.