Weekend What's Up December 17-19, 2021
From holiday shopping to taking part in seasonal activities, check out our weekly roundup of things to do in Ottawa this weekend. We have a mix of fun activities including some free options, all are guaranteed to help you get in the festive spirit!
1. Leahy: A Celtic Family Christmas
When: December 19, 2021
Where: National Arts Centre, 1 Elgin Street Ottawa
What time: 3 pm or 8 pm
Admission: From $45 • Tickets available at www.ticketmaster.ca or call 1-888-991-2787
Join Cape Breton superstar Natalie MacMaster, her husband Donnell Leahy, and their children for a musical holiday celebration. This will be an unforgettable evening of music, dance, and storytelling, celebrating the Celtic Christmas tradition to share the hearth, the music, and the warmth of family.
Proof of vaccination and masks required.
2. Ottawa Senators Vs Boston Bruins
When: December 19
Where: Canadian Tire Centre, 110-1000 Palladium Drive
What time: 5 pm
Admission: From $26 • Tickets available at senators-hockey.org
The Sens kick off three days of pre-holiday home games. Hot off their victory over the reigning Stanley Cup Champions, Florida Panthers, you don't miss the action!
Proof of vaccination and masks required.
3. Kelly Lee Evans at the Shenkman Arts Centre
When: December 18
Where: Shenkman Centre, 245 Centrum Blvd, Orleans
What time: 8 pm
Admission: $20-$40 • Click here for tickets
Get into the holiday spirit with the soothing sounds of one of Ottawa's finest voices, Kellylee Evans. Having tackled everything from jazz to R&B and pop, she is an act not to be missed. With seven albums to her name, including her tribute to the legendary Nina Simone which won her a JUNO Award, and her latest "Come On" which combines a Motown feel with traces of psychedelia, her music only gets better by experiencing it live, in person.
Proof of vaccination and masks required.
4. The Lost Daughter
When: December 17-29, 2022
Where: Bytown Cinema, 325 Rideau Street
What time: Dec. 17, 6:46 pm • Dec. 18, 3:30 pm • Dec 19, 5:45 pm
Admission: $11.95 (non-members) • Click here for advance tickets
The Lost Daughter is a 2021 psychological drama film written and directed by Maggie Gyllenhaal (in her feature directorial debut), based on the novel of the same name by Elena Ferrante. The film stars Olivia Colman, Dakota Johnson, Jessie Buckley, Paul Mescal, Dagmara Dominczyk, Oliver Jackson-Cohen, Peter Sarsgaard, and Ed Harris.
It had its world premiere at the 78th Venice International Film Festival on September 3, 2021, where Gyllenhaal won the Golden Osella Award for Best Screenplay. At its opening night world premiere, the movie received a four-minute standing ovation from Venice Film Festival attendees in the Sala Grande.
Masks required.
5. BadBadNotGood – Talk Memory Tour
When: December 18
Where: Bronson Centre, 211 Bronson Avenue
What time: Doors open at 7 pm, 19+ ID Required
Admission: $69 & $109 tickets remain • Click here for tickets
With Special guests Skiifail & LeFtO.
"Always riding a fine line between jazz and rock, BadBadNotGood is truly one of the Canadian greats instrumentals. Blurring the worlds of many genres and presenting a swirling symphony of arrangements, the band knock out a very triumphant and ambitious listen." — Owen Maxwell, OLM Music Reviewer
Proof of vaccination and masks required.
6. Twisted: The Untold Story of a Royal Vizier
When: December 18
Where: The Algonquin Commons Theatre, 1385 Woodroofe Avenue, Building E
What time: 2 pm or 7 pm, 13+ (doors open 1 hr before showtime)
Admission: From $35.79 • Tickets available at Eventbrite
A cheeky monkey, a sarcastic bird, sultans, a princess, and a magical djinn. Sound familiar? Well, not everything is as it appears.
Hop on your flying carpet, because this musical parody retells the classic tale of Aladdin… from the villain's point of view! Long ago in a Magic Kingdom, one misunderstood Royal Vizier will go on a quest to save his city from its bumbling sultan, an invading prince, and the most notorious thief to ever live! With the help of the kingdom's free-spirited, teenage princess, the Vizier must find a magical lamp containing a wish-granting Djinn and defeat the city's most wanted criminal…. Aladdin! This musical adventure celebrates and lovingly pokes fun at everyone's favourite series of hand-drawn, animated films.
Proof of vaccination and masks required.
7. Jazzin' the Holidays presents Courage4
When: December 18
Where: Gigspace, 953 Gladstone Ave or Live Stream the show
What time: 7:30 pm
Admission: Starting at $15 • Tickets available at gigspace.ca
Martine Courage and the members of Courage4 are performing at this year's Jazzin' the Holidays fundraiser. The quartet will be playing a selection of songs from their recent debut album, Things Are Looking Up!, along with seasonal tunes.
Masks and Vaccination are required for entry.
8. Ottawa Chamber Orchestra
When: December 18
Where: St. Joseph Church, 174 Wilbrod Street
What time: 8 pm
Admission: Children13+ $10, Seniors $20, Adults $25 • Click here for tickets
Returning to the stage after a 20-month hiatus, the Ottawa Chamber Orchestra will be performing a program of waltzes and dances, brass overture, and Nite on Bald Mountain, most recognized from the magical scoring of the Walt Disney Film, Fantasia.
Masks and Vaccination are required for entry.
9. Christmas Lights Across Canada — Multimedia projection on Parliament Hill
When: December 8 to January 7, 2022
Where: Parliament Hill
What time: The show restarts every 15-minutes from 5:30 pm —11 pm
Admission: Free
An entirely new multimedia projection show is taking place nightly on Parliament Hill. The presentation, brought to you by Canadian Heritage, combines colourful digital imagery with a captivating soundtrack. Head to the Hill to live the nocturnal odyssey of luminous sparks that awaken during the Canadian winter solstice. Their mission is to add light to winter evenings. The luminous sparks travel across Canada's multiple landscapes. Young and old will be filled with wonder as they set out on this extraordinary adventure.
10. Christmas on the Farm
When: Saturdays and Sundays until Dec 23, 2021 (timed entrance)
Where: The Log Farm 670 Cedarview Road, Ottawa, ON K2R 1E5
What time: weekends 9 am-12 pm and 1 pm-4 pm
Admission: $11.97 • Tickets available at eventbrite.ca
Visit the Log Farm and kick off your holiday season by feeding the animals, going for a wagon ride through the forest, checking out Santa's workshop, and having the little ones drop off their letters to Santa. If that doesn't tire the kids out, then have them burn off some energy on their hay mountains! You can even pick up your Christmas tree here. Get your ticket early as they are limited.
Recommended Articles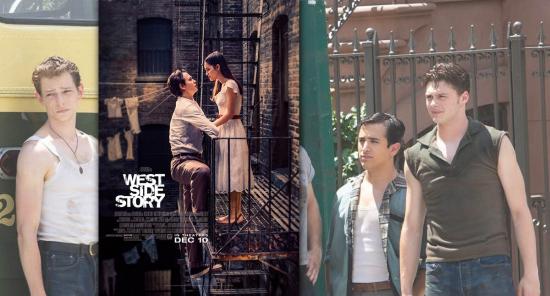 You wouldn't know that Spielberg hasn't directed a musical before, he did the source material very proud.
Read full story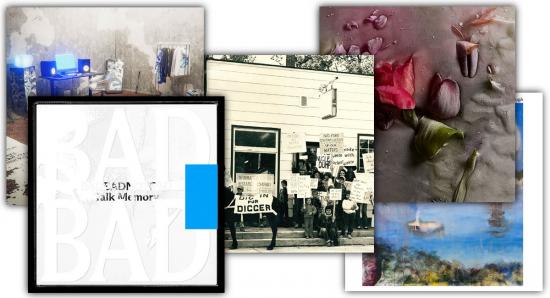 Five new releases including the latest from Toronto's Casper Skull
Read full story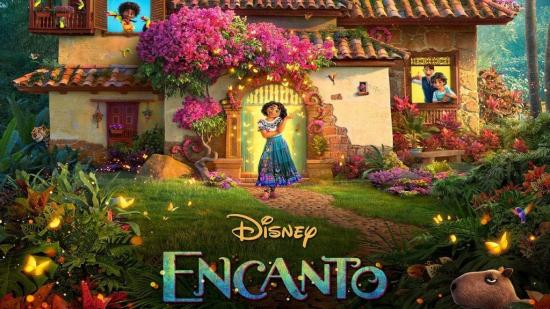 Disney partnered with the award-winning actor, composer, producer, director Lin-Manuel Miranda to make a movie for kids that will be a home run with the whole family.
Read full story
Comments (0)
*Please take note that upon submitting your comment the team at OLM will need to verify it before it shows up below.