Business
What is needed to implement IoT in an enterprise
What is needed to implement IoT in an enterprise
As the IoT technology is expanding across all the major industries, forward-looking enterprises are already planning IoT solutions for their business. Organizations are investing in IoT because it has become a critical technology for improving operational efficiency and reducing costs. However, enterprises need to make sure that they have several things ready before they jump on their IoT project. Here's a checklist for organizations looking to implement IoT.
Identify priority use cases
You need to start with a clear business strategy that defines which use cases to implement first. That's because a successful IoT implementation requires a good understanding of the initial feature scope. You don't want to invest in implementing functionality that turns out to be unnecessary. Developing a long-term IoT strategy helps to minimize the risk of lock-in with limited or vendor-specific technologies later on and boost the ROI of your project.
Define technology assets
Develop detailed business requirements for covering the key IoT technology for both initial and long-term activities. You need to consider the following technologies: the IoT platform, user devices, hardware, infrastructure (on-premises and hosted), data analytics systems, and business back-end applications. Make sure all of them are integrated and interoperable.
Technology ownership
If IoT is a strategic element of your business, it might be beneficial for your company to maintain ownership over the custom IoT technology. If you bet on an owned or open-source IoT technology, you'll get a lot of flexibility and freedom. And if you invest in a commercial IoT platform-as-a-service or use a vendor's IoT technology, you might experience technology transfer costs if you change your mind later on. On the other hand, there are some commercial solutions where vendor lock-in is not a threat, because the products are based on widely adopted standards instead of proprietary technologies.
Operation
You need to choose an IoT device management platform that can perform to your expectations. You can choose from an open-source, in-house, or commercial platforms. Whichever variant you choose, make sure that it fully supports your priority use cases and that it's possible to implement custom functionality within a reasonable budget.
Take these steps, and you can be sure that your enterprise is prepared to welcome IoT as a technology that drives its strategic business goals.
Recommended Articles
Emile Salem and Blair Kilrea had a dream. Collab Space is the realization of that dream.
Read full story
Wishtree Invitations & Design, Inc. is the Kate Spade of Ottawa when it comes to invitations and stationeries. They are the experts of custom wedding and event invitations, stationery, and branding for small businesses. Established in 2009, this small boutique quickly grew from a side interest to a full blown business.
Read full story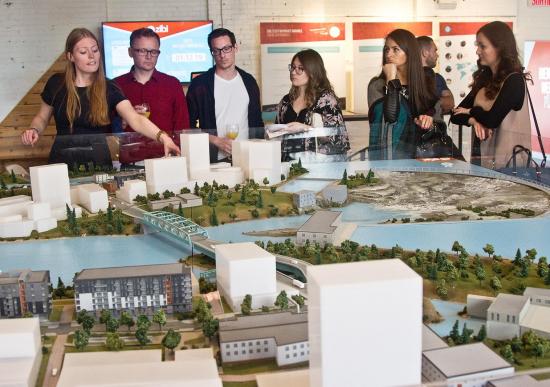 You get together with some friends and, smiling, you all file into a limo. Bubbly is poured and laughs are had as your stretched white ride heads towards downtown. If this sounds like a glorious way to club hop with socialites you'd be right but what didn't occur to you is that it's also a fantastic way to look for your new home.
Read full story
Comments (0)
*Please take note that upon submitting your comment the team at OLM will need to verify it before it shows up below.