What we expect to see at TIFF 2019
The Toronto International Film Festival (TIFF) has been an annual event this magazine has covered for years and 2019 will be no exception. Our coverage is starting early as next week TIFF is set to announce its first line-up of Gala and Special Presentation films. As a regular TIFF attendee, I think I can anticipate what films will be at the festival.
Here is my prediction for some of the films that I expect to be at the festival this year.
21 Bridges
Anthony and Joe Russo (they made this little movie called Avengers: End Game) are producers on this film that stars Chadwick Boseman (Black Panther) as a disgraced detective who is given a shot at redemption. Mr. Boseman has done some great dramatic work and I am looking forward to seeing this film.
Ad Astra
TIFF loves star power and this film has Brad Pitt in the lead as an astronaut who uncovers secrets which challenge the nature of human existence. I'm going to double down and say this could be the opening film of the festival.
A Beautiful Day in the Neighborhood
Last year we were treated to 'Won't You be my Neighbor' and this year Tom Hanks stars as Fred Rogers in this new film directed by Marielle Heller. This film could lead to Mr. Hanks' 6th Academy Award nomination.
Black and Blue
Naomi Harris plays a rookie cop who is caught between corrupt cops and drug dealers. It's directed by Deon Taylor (The Intruder and Traffik). The film looks intriguing and it's the type of film festival audiences would want to see.
Clemency
Alfre Woodard takes on a role as a prison warden whose job has taken a toll on her and now she must confront these demons.
Downton Abbey
This is based on a tv show, not sure if you've heard of it. Kidding aside the popular tv show comes to the big screen. Given its popularity, it may not screen at the festival but the potential of a Michelle Dockery sighting at TIFF would make me fan boy…..just a little.
Ford v. Ferrari
Christian Bale and Matt Damon star in this film where Ford attempts to develop a race car to challenge Ferrari at the Le Mans race in 1966. Again, a lot of star power and
Gemini Man
Will Smith has a dual role in the new film by director Ang Lee. He plays and over-hill hitman who faces off against a younger clone of himself. Lee (Life of Pi) is a fantastic director but I don't know what to expect from this film. Hopefully I'll get the chance to see for myself in Toronto.
Harriet
Cynthia Erivo, who received a lot of acclaim for last years 'Widows' plays iconic freedom fighter Harriet Tubman. This film is receiving a lot of buzz and I'll be shocked if it's not at the festival.
Hustlers
This movie looks so good. Jennifer Lopez leads this strong ensemble as a crew of former strip club employees look to grift Wall Street clients.
Joker
Todd Phillips, director of the Hangover series, directs Joaquin Phoenix as a failed stand up who is driven to murder in this origin story of one of Batman's biggest rivals.
Judy
The season of biopics continues with Renee Zellweger taking on the role of Judy Garland. I'm not sure if it's a musical but if it is Zellweger is no stranger to that format. Anyone remember Chicago? There is early Oscar buzz for this film so I'd expect it to be in Toronto for the festival.
Midway
Everyone's favourite disaster director Roland Emmerich (Godzilla, The Day After Tomorrow) is back with a story of the Battle of Midway, a naval battle that took pace in World War II. The film starts Luke Evans and Patrick Wilson
Pain and Glory
Pedro Almodovar directs Penelope Cruz and Antonio Banderas in this film about a director who reflects on the choices he's made in life as the past and present come crashing down around him.
Queen & Slim
Jodie Turner-Smith and Daniel Kaluuya (Get Out) star in this film about a couple on a first date who's life takes an unexpected turn when a police office pulls them over. It looks like 'The Hate U Give' meets 'Bonnie and Clyde'
The trailer for this looks tense and I'm hoping it comes to TIFF.
The Goldfinch
Nicole Kidman blew me away at the festival last year for her performance in 'Destroyer' and it would be great to see her return this year. This year she stars in this film about a wealthy family in New York that takes in a boy after his mother is killed in a bombing at the Metropolitan Museum of Art.
The Last Full Measure
Marvel alums Samuel L. Jackson, Sebastian Stan and William Hurt reunite in this film about Airman being awarded the nations highest military honor 34 years after his death.
The Lodge
The Midnight Madness program at TIFF is always a popular one. This is a film I am predicting that will not only be at the festival but part of this late night lineup. It is about a soon-to-be stepmom who is snowed in with her fiancés kids when some strange and frightening events take place.
The Woman in the Window
Joe Wright is another director who is familiar with TIFF (Darkest Hour). How great would it be to see his new film, starring Amy Adams, make an appearance?
This is a film about an agoraphobic woman living alone in New York who begins spying on her new neighbors only to witness a disturbing act of violence. It sounds very 'Rear Window' to me, which I loved. In addition, Amy Adams at TIFF seems to go together like peanut butter and jelly!
We'll see how right I am next Tuesday!
Recommended Articles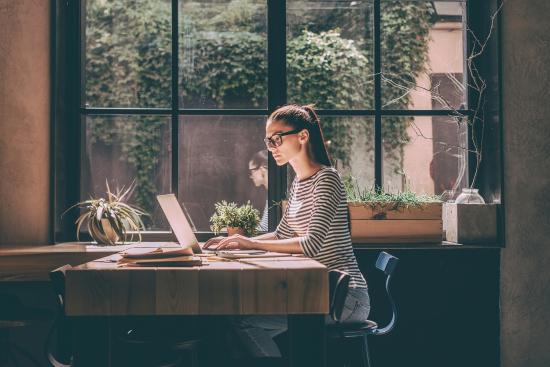 Job hunting can be stressful, especially when you face a competitive market in a big city or limited opportunities in a smaller community. Whether you're a recent graduate, a millennial looking to take the next step in your career, or a middle manager hoping to climb the corporate ladder, here are some tips that can help set you up for success.
Read full story
The public response to the appeal on behalf of Eugene Melnyk, owner of the Ottawa Senators hockey te...
Read full story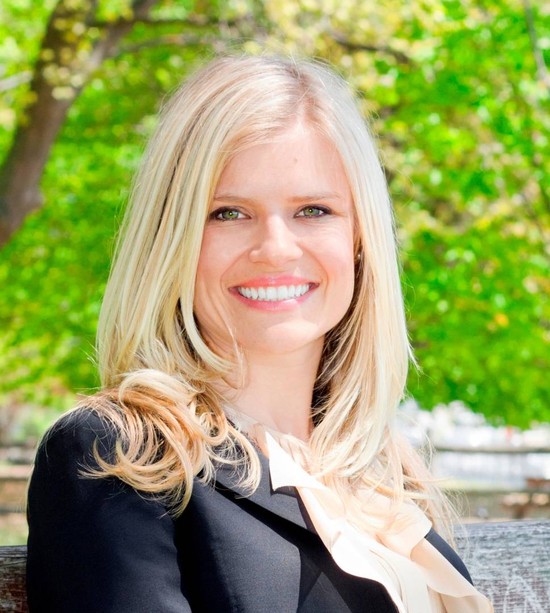 By Dr. Christine Davis, B.Sc., Naturopathic Doctor, Magna Health Centre, Aurora, Ontario Today, it...
Read full story
Comments (0)
*Please take note that upon submitting your comment the team at OLM will need to verify it before it shows up below.