Sports
What's new? Round 2, that's what
What's new? Round 2, that's what
You wanted fresh? You got fresh.
Welcome to Round 2 of the National Hockey League playdowns; re-treads need not check in.
If you accidentally locked yourself in a closet the past week, here's what you need to know: Both finalists from last season are done. Toss in the record-setting Presidents' Trophy winners and, lickety-split, the field is wide open.
Here are your remaining eight (alphabetical cause I don't want to cheese any of you lovelies off).
Eastern Conference:
CAROLINA HURRICANES
Wanting to pipe in a little Don Cherry tirade at this juncture but have zero interest in getting the Woke-amotives chugging up my rail lines.
Summation: Good team.
Done.
(See – inoffensive AND exciting!)
FLORIDA PANTHERS
Speaking of trains, here are the little ones who could, and did.
After knocking off Boston, Florida's gonna get a face-full of Toronto. And what comes with that?
Media analysis, over-analysis, micro-analysis, analysis about analysis. In-depth features about any Panther who has a family connection to T.O., or has spent time in T.O., or flew over T.O.
Must be nice to be Florida though who – as we heard a few times in the opening set-to – is dealing house money. No pressure here but get ready for the Leaf hordes (think: 28 Days Later).
NEW JERSEY DEVILS
Believe this, best not blink an eye when the Devils meet up with Carolina. You're bound to miss something good.
New Jersey exposed the Rangers in Round 1 as a team that couldn't keep pace with their pace-primed opponents. No problem there for the Hurricanes.
If you enjoy face-washing, post-whistle scrumming and punishing corner work, might want to change the channel.
TORONTO MAPLE LEAFS
Leaf Nation is absolutely rampant and all-encompassing. If they cranked the doors open at Canadian Tire Centre (in Ottawa) for Leaf fans to watch the second round on the big screen they'd fill it, right?
Likely (think: Train to Busan).
Toronto is full credit for gutting out a win against Tampa Bay. The Lightning are/were the NHL's chieftains for success; the model franchise.
Pundits say the first round is always the toughest and exacting and Toronto's a testament to that.
Now it's back to Florida for the second round. Leaf Nation keeps hungrily rolling here (think: Blood Quantum).
Western Conference:
DALLAS STARS
For the second consecutive year, the Stars ran into one of the league's nastiest opponents in the opener. This time, they got it right, ousting Minnesota in six.
Drawing comparisons to Carey Price is Jake Oettinger. He's done nothing to diminish the resemblance, going 37-11-11 with a .919 save percentage in the regular season and upping the percentage to .929 in the first round.
But on a more serious note(?), Dallas should really be going for its first Stanley Cup since Brett Hull's foot was clearly in the crease in '99. Then again, that was my expectation and expectations lead to disappointment.
Then again, my expectation was right and that was the rule.
(All of which gets us nowhere.)
EDMONTON OILERS
(Big, self-congratulatory sigh . . .).
Ah yes, my Cup prediction remains firmly on the rails. Thank you Lord Leon.
Draisaitl leads the league with seven goals and for once didn't have to play Robin to Connor's Batman in Round 1.
Yes the Oil still spring leaks on the back end, but when you have God I and God II patrolling up front, chances are (Johnny Mathis, 1958) there's enough here to push past Vegas.
SEATTLE KRAKEN
All for one and one for all.
Come on, be honest, name me six players on the Seattle Kraken . . . Go on then.
As a unit though, we've seen what they can do. Remember back in early January when they plowed and tore their way through an Eastern Conference roadie – ripping Montreal, Toronto, Boston, Buffalo and laying an 8-4 smackdown on Ottawa?
This corner thought GM Ron Francis was bonkers picking what he did at the expansion draft. Weak take, Dave. Dallas finds out next.
VEGAS GOLDEN KNIGHTS
Hey, anyone remember Mark Stone? I heard he's landed out here and is doing okay.
Yup. Brady Tkachuk's old landlord – coming off a lengthy back issue – tallied three points in Vegas' clincher over Winnipeg, giving Stone eight points in five games. The guy's a pure gamer, but you already knew that.
Could the Knights be on their way back to a final? Well, they had their way with a decimated and dysfunctional Jets club. Edmonton in Round 2 is a decidedly different and more deadly challenge.
The Vegas top-star defence will be tested.
THOUGHT, SEEN AND HEARD: You think Brady Tkachuk's watching what Matthew's accomplished this season and pondering the possibilities for himself? Will make for intriguing dinner-table discussion no doubt around the Chucky household this summer . . . Opinion was that Florida got fleeced in last July's deal for Matthew. After further reflection, not even close . . . The thought still holds that you need to be a 'heavy' team to win in the post-season (i.e. play heavy, hard hockey). Doesn't explain why Tampa, Boston, Islanders, Winnipeg and Minnesota are sitting on the sidelines . . . Loads of internet-hate and spite thrown Corey Perry's way following Tampa's ousting. That's one I don't get, Perry's the ultimate competitor . . . Perry was part of that legendary 2003 draft (Anaheim also grabbed Ryan Getzlaf in the first round). Perry is one of seven skaters from that first round who continued to play this season; all at the age of 38 (Perry turns the magic number this month) . . . On that remarkable list? Marc-Andre Fleury, Ryan Suter, Perry, Getzlaf, Brent Burns, Zach Parise, Eric Staal and Jeff Carter . . . Still with Getzlaf. Word is he was pretty lazy at times in his WHL days. His nickname: "Getz-loaf." . . . Don't want to leave out a few more notables from the 2003 draft. Patrice Bergeron, who might be done, ageless Joe Pavelski and Tampa back-up Brian Elliott – picked second to last by Ottawa . . . It's been said and written about one-bazillion times already, so this is nothing new, but (but, but, but, I'm saying it now) did Tampa GM Julien BriseBois know what he was doing the day he forked over a draft goldmine to Nashville for Tanner Jeannot. In his 23 games since being acquired (including three goal-less playoff games), Jeannot had exactly one goal. In his one moment of post-season consequence, Jeannot dropped-'em-and-lost-'em in a tilt with Luke Schenn . . . Schenn was a terrific pick-up for Toronto. The Leafs dark-horse top trade though was bagging Noel Acciari who leads the NHL in hits this playoff . . . Toronto's top three scorers this past season — Auston Matthews, Mitch Marner and William Nylander — bagged 27 points and a plus-10 rating against Tampa. The Lightning's top three — Nikita Kucherov, Brayden Point and Steven Stamkos — had a combined 14 points and were minus-4 . . . And finally, wanted to throw out a big congratulations to two of the city's biggest hockey fans – Phil R. and Annie E. who tied the knot this past weekend. Generous and genuine, they're two of the best.
thegrossgame@yahoo.com
PHOTO: nhl.com
Recommended Articles
This Saturday, Atlético Ottawa host York United in a Canadian Premier League showdown. Keith Whittier chats with Noah Verhoeven ahead of the match!
Read full story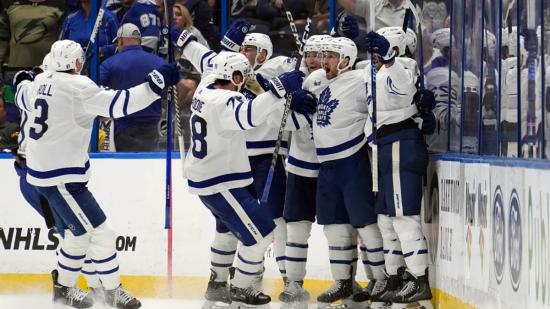 Monday night's remarkable, come-from-behind 5-4 overtime topper of colossus Tampa Bay, in Tampa, might signal a TSN turning point for the beleaguered franchise
Read full story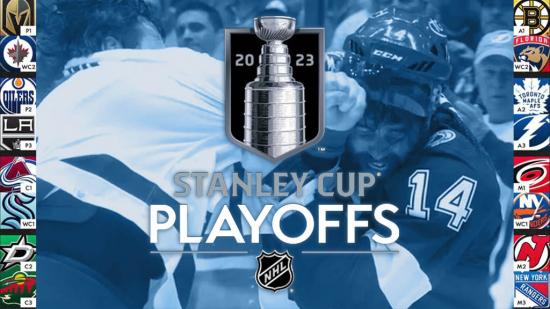 Breaking it down on who to watch is no easy task, but here we go
Read full story
Comments (0)
*Please take note that upon submitting your comment the team at OLM will need to verify it before it shows up below.