Where Art Thou, Brady?
Where in the world is Carmen Sandiego?
Sure, computer gamers from the mid-1980s would scratch their heads over that one for a few years, but here in Ottawa it's a different type of game: Where in the world is Brady Tkachuk?
St. Louis?
Hunkered down in Ottawa . . . east or west, north or south?
The Amalfi Coast?
Skelleftea?
God knows, 'cause I sure do not.
Oh sure, there have been numerous 'sightings' here and there. Fans and media swear they've seen the Boy Wonder out and about this place and that. (This makes Brady kind of Ottawa's own Elvis.)
But in reality, who knows where he is, outside of him. (And thus ends our dissertation on existentialism).
So let's reel this all in.
Here's what we know about the situation: Brady is one of the last few treasured restricted free agents available, since Jesperi Kotkaniemi inked his deal with Carolina (chortle). Rumours, at one point, had the New York Rangers paying the steep price of signing the soon-to-be 22-year-old winger to a deal. That went quickly and logically to the wayside as the up-and-coming New Yorkers will have significant cabbage to serve up when youngsters like Kaapo Kakko come up to their own RFA deadlines.
Brady remains unsigned and until he does, he won't be on the ice in Ottawa.
For a perpetually anxious fan base, this is ramping up the hand-wringing. And the wild speculation.
Some have suggested a trade would aid the situation. Ridiculous. Trading away the face of the franchise after years of doom-and-gloom would be suicide. Ottawa Fan has already trolled through the exiting of former franchise faces Daniel Alfredsson and Erik Karlsson and to some degree Mark Stone. The fallout was not pretty. Trading away Tkachuk at this juncture would make the previous deals seem passable.
The only answer here is a signature on a contract. That is – obviously – up to Brady whether he grabs a pen or does not.
The consequences, if he does not, would be catastrophic. And I don't care if Jack Eichel is part of some fantasy deal or not. You just can't move ahead in progressive fashion without Tkachuk. Unfortunately for general manager Pierre Dorion, both camps know it.
The ball is squarely in Brady's court. He's got the hand, as George Costanza would say.
Pierre's saying all the right things: "We have had really positive talks," Dorion said to the 590 The Fan last week. "Are we confident he'll be signed by the time camp starts? Yes. These negotiations aren't always easy. They take a bit more time."
For Pierre and the Senators' sake, here's hoping this column is obsolete by the time main camp opens on Sept. 22nd.
Thought, seen and heard: Dorion also talked last week about (finally) the Ottawa rebuild being a finished product: " . . . my statement about saying the rebuild is over is no more excuses about the rebuild. And that goes to our coaching staff and myself. Let's take the next step as a team, whatever that may be, wherever that takes us. Games that we should have won last year, whatever the reason, we have to win them this year." . . . Totally on board with columnist (Postmedia) Steve Simmons' assessment on this one – essentially, Mitch Marner and pal Auston Matthews can torch it up all season long but excuse Leaf fans if they don't get too pumped unless the two stars replicate in April and May (and maybe even June) . . . As good a job as the Senators' amateur scouting staff has done, compliments to the Rangers as well. This is a young team hot on the rise . . . No way that No. 1 overall pick in 2020, Alexis Lafreniere, has another forgettable season. Right? . . . In typical fandom style, Ottawa's base already has its own 2020 first-rounder Jake Sanderson pegged for the Norris and Calder trophies. Yeesh. Slow down people, the kid just turned 19 . . . Rangers made an intriguing swap with Vegas in acquiring heavyweight title-holder Ryan Reaves. If this was the 1980s, Reaves would undoubtedly have an enormous impact, but we're in 2021. Who the heck's going to fight him? . . . More to the point: Who the heck would want to fight him? . . . Finishing on a personal note. We lost our dad a few weeks back. He was 91. My being a sports journalist has a lot to do with him. Dad coached me in hockey and baseball while growing up in TMR (Montreal), even on those stifling July days and on the outside rinks on brutal January afternoons. He was always there. He also encouraged Hockey Night in Canada as a weekly staple. He knew his sports, boy. On Sunday fall afternoons it was a glut of NFL; he was Washington, I was the Giants. Every fall, just around this time, the phone would ring, and it would be him: "Who's your Stanley Cup pick?" and "I still don't know why you like the Giants!" Needless to say, the phone didn't ring this year. That's an empty feeling.
Recommended Articles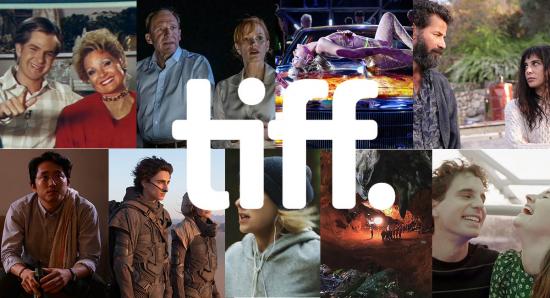 This year TIFF will be a hybrid of virtual and in-person screenings.
Read full story
For the record, the native of Markham, Ont., won a bronze earlier this week in the 100-metre dash, and won three medals in Rio back in 2016
Read full story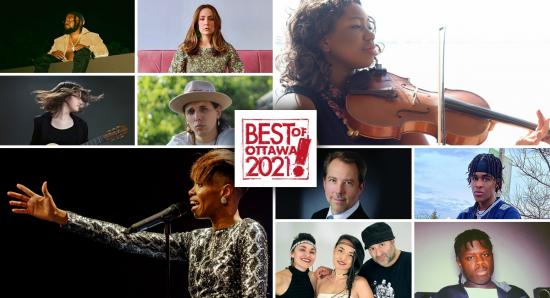 After over 20-years writing about life in Ottawa, we think we have a pretty good idea of the best of what this city has to offer. Check, share and discuss #OLMBest every week!
Read full story
Comments (0)
*Please take note that upon submitting your comment the team at OLM will need to verify it before it shows up below.