Food & Wine
Whisky and Jazz at Ottawa's Montgomery Scotch Lounge.
Whisky and Jazz at Ottawa's Montgomery Scotch Lounge.
ABOVE: Patrick tends the bar and provides expert advice at Ottawa's Montgomery Scotch Lounge.
---
Imagine a casually elegant lounge with comfortable plush chairs, sleek wooden furniture, and a well-stocked bar. Picture yourself sitting back with a glass of single malt Scotch chosen from the nearly 80 varieties available on the menu as you enjoy gourmet food.
The friendly hospitality is low-key, and the expert bartender has an obvious passion for Scotch. This is Ottawa's Montgomery Scotch Lounge. Leave your worries at the door... relax… indulge your senses with good scotch, good food, and friendly companionship. The mood at Montgomery is like visiting a cherished friend. A friend with a very well-stocked bar!
The idea for this lounge started with the owner's happy memories of drinking Scotch with his father after a day of duck hunting. He wanted to open a lounge with a relaxed ambiance where people could enjoy a glass of Scotch or an innovative cocktail in a leisurely way, along with locally-sourced gourmet food. Classic cocktails get a new spin by using single malt scotch. He also wanted to dispel the snob appeal of single malt whisky.
The Montgomery attracts a new, younger demographic, as well as seasoned Scotch lovers. As if exploring the wonderful world of Scotch Whiskies isn't reason enough to visit, Montgomery showcases Ottawa's jazz scene with live music on weekends and also a weekly comedy night. It's a great spot for a date night, a private party, a corporate event, or even a wedding. By day, the same venue operates as the Oat Couture Café, serving the best oatmeal in town, baked goods, and coffee.
What did I learn when I visited Montgomery Scotch Lounge?
Scotch has a regional identity. Although it is famously associated with Scotland, it is also made in Ireland, the United States, Canada, Sweden, and Japan. Each region has its own specialty with its own nuances. Scotland has the greatest variety of whiskies and most distilleries, representing the pinnacle of what whiskey should be. Each distillery has a lot of history, although these days, there is a lot of experimentation and creative effort going into the industry, too.
Ever wondered why the word whisky has two spellings? "Whisky" is the spelling used in Scotland, Canada, and Japan, while "whiskey" is used in Ireland and the United States.
How many single malts are available at Montgomery? Currently 77. So you won't have any trouble finding one that you like! The Whisky Menu is extensive and is organized according to region. A tasting flight is an ideal way to explore. The "Flight Schedule" offers several options, each with three to five samples to taste. If you're new to the world of whisky, after you try your first one, the knowledgeable bartender will ask you what you liked or disliked and guide your tasting discovery.
What else did I learn? A tulip-shaped white wine glass can be used for a tasting or a footed glass specifically made for Scotch by Glencairn. The sequence when tasting Scotch is to first look at the colour, which will range from golden hues to deep amber. Next, pour a little distilled water into your glass and swirl the glass very gently. Bring the glass to your nostrils, but you don't need to stick your nose in as you would with wine. Then, with your sips, let the whisky flow over your tongue and drizzle down your throat. This will hit all your taste buds to reveal the flavours. The flavour perceptions are subjective. Tasting is all about the individual experience, or as they say at Montgomery, "your palate is your palate!" Sniff again after a while and see how the aromas and flavours have blossomed.
I tasted three single malts.
Scapa The Orcadian from the Orkney Islands is made at one of the few remaining manually operated distilleries. It gives lovely honeyed notes of apricot, oak, cereal, citrus, and tobacco. This was my personal favourite for its smooth, satiny texture and the lovely variety of flavours.
Balvenie 14 Caribbean Cask is made in Speyside, Scotland, which has the highest concentration of distilleries. This was aged in bourbon casks and showed balanced notes, both smoky and sweet, of menthol, eucalyptus, and toffee. This could be a very fine cough medicine, just sayin'.
Bowmore 15 is made on the island of Islay at their oldest distillery. It was aged in Sherry casks and has gentle smoky and tobacco flavours with hints of sweet sherry and a toffee finish. An elegant balance between sweet and smoky flavours. Sipping a glass of this could definitely make you forget those cold November winds.
Our sense of smell is linked to memory from the moment we are born. The owner remembers a family ritual of enjoying a glass of Scotch after duck-hunting while living in Scotland. For me, the memories are of a visit to Edinburgh and biking on the island of Islay. When I lift my glass, I immediately see fields of lavender and peat. When you visit the Montgomery Scotch Lounge, you are sure to make some happy memories of your own — Sláinte!
Visit Montgomery Scotch Lounge at 750 Gladstone Avenue, Ottawa
Hours: Wednesday to Saturday • 5 pm to late
---
For more wine and food discovery from Jane Staples, visit www.bellovinoj.com
PHOTOS: Footed glass image via Montgomery Scotch Lounge. All other images are by Jane Staple
Recommended Articles
Hallowe'en is an occasion when we all indulge our sweet tooth. It's not just for kids, either!
Read full story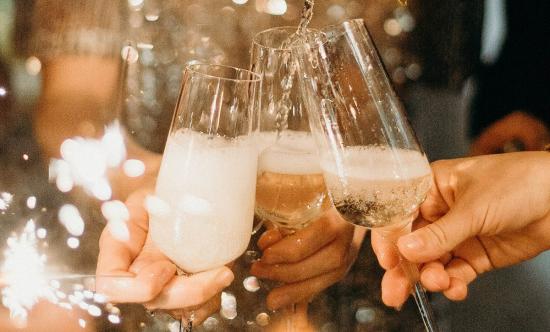 Nothing says "celebrations" like Champagne, but did you know that there are several wine options that will give the same sparkle at a fraction of the cost?
Read full story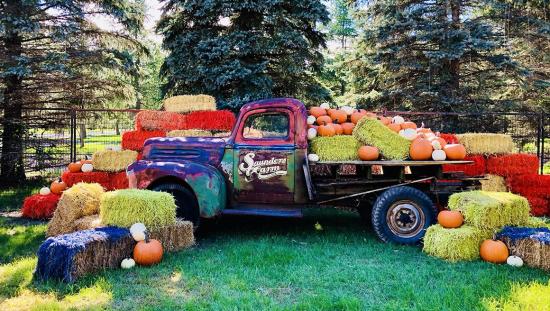 The CiderHouse is the oldest building at Saunders Farm, with a full and interesting history.
Read full story
Comments (0)
*Please take note that upon submitting your comment the team at OLM will need to verify it before it shows up below.