Sports
Who's tops in an all-Canadian division?
Who's tops in an all-Canadian division?
Last week in this very corner the thought was that an all-Canadian team realignment in the National Hockey League should not only be instituted this coming season but should also be a permanent thing.
Great idea?
Well, I thought so.
To further the discussion, this week's gripper deals with a little bit of prognostication.
If the season starts in mid-January, as speculated from several fronts, who will top out as the Canadian team with the best chance of taking the division?
Here's some chatter on the rankings (from top to bottom . . . you'll have to read down a bit there Ottawa fan).
TORONTO: Don't you just love this pick Senator follower?
Look at it this way though, the Leafs could likely lead the division during the regular season, but they have loads to prove when the puck drops for the playoffs.
In an attempt to change those yearly Eeyore, gloomy expressions come springtime, general manager Kyle Dubas collected a bit of sandpaper with Massena, NY's Zach Bogosian and hard-nosed winger Wayne Simmonds.
Joe Thornton was apparently brought in to give the Leafs the oldest third- and fourth-line centres in the NHL.
That will be interesting to watch.
As with most, goaltending will win or lose the day in Toronto. Maligned Freddy Andersen gets yet another shot to carry the Buds out of the playoff doldrums.
MONTREAL: Could be the most-improved team in the circuit.
I'm buying it.
The Habs are counting on Carey Price and Shea Weber to have 1-2 more seasons of superiority left in them.
The clock is ticking there.
General manager Marc Bergevin enjoyed one of the league's best off-seasons. In comes muscle and size in Josh Anderson and Joel Edmundson. In comes soring punch with former 67 Tyler Toffoli.
The Canadiens can, and will, go places this season.
Count on continued growth from Nick Suzuki and Jesperi Kotkaniemi.
VANCOUVER: Wouldn't be at all surprised to see the Canucks take first place in this division; there is much to like here.
It all starts and ends with uber-talent Elias Pettersson. The super Swede is a marvel, as is young defenceman Quinn Hughes who exemplifies how hockey has changed in recent years on the back end.
The Canucks played give-and-take this off-season, losing valuable defender Chris Tanev and No. 1 goalie Jacob Markstrom.
Vancouver added stud D-man Nate Schmidt in an absolute steal of a deal with Vegas.
Stanley Cup winner Braden Holtby bolsters the goaltending position.
CALGARY: I'm putting the Flames in the middle of the pack just because I really don't know what to expect from this club.
A ton hinges on the play of Jacob Markstrom. The argument can be made that Calgary finally has a Class-A netminder. Markstrom enjoyed several sturdy seasons in Vancouver before hopping over the Alberta this past off-season.
As my dad is fond of saying: "We'll see . . ."
Another question surrounds Johnny Gaudreau. The former all-star plummeted from a 99-point season in 2018-19 to just 58 (in 70 games) last go-round.
Sean Monahan also has to be better.
The Flames will be fun to watch though. Any team carrying a Tkachuk promises to be entertaining.
EDMONTON: Hmm.
The perpetual rebuild in Northern Alberta has to end soon, right?
You just know all-world superstar Connor McDavid has to be losing patience playing for a perpetual doormat.
Plenty of pundits writing on this subject have the Oilers pegged in as Canada's best team.
The scoring talent is there with McDavid and Leon Draisaitl, I just question the overall depth up front.
And frankly, there isn't much to like on the blueline.
The additions of two very soft players in Tyson Barrie and Kyle Turris (I know: great guy. Yeah, yeah, I get it) conjures puzzlement.
WINNIPEG: Wasn't it just a few months back when the Jets were standing tall as Canada's best shot at a Stanley Cup?
There's been too much upheaval for the Manitobans to hold on to that valuation.
Health and departures (see: Dustin Byfuglien) have hit the Jets hard.
There's also the ongoing disruption of a potential Patrik Laine move.
On the positive front, sniper Mark Scheifele (when fully healthy) is one of Canada's best-kept secrets. He's damn good.
Bringing back centre Paul Stastny will help.
OTTAWA: Save your bouquet of roses for later, but not much later.
Ottawa's growth-spurt is about to begin. The Senators are swimming with one of the NHL's best young, but untested, talent pools.
Thomas Chabot and Brady Tkachuk have already arrived, big time, and the door is wide open for that myriad of quality youngsters to join the fray.
If you cotton to goal scoring, you're going to love watching Ottawa. Problem is, given the sad state of the defensive corps, most of those goals you'll be watching will end up in the back of the Senators' net.
Photo: Courtesy CTVNews.ca
Recommended Articles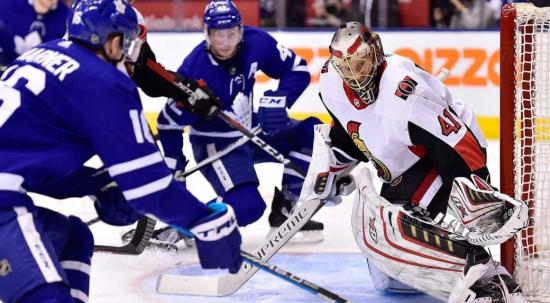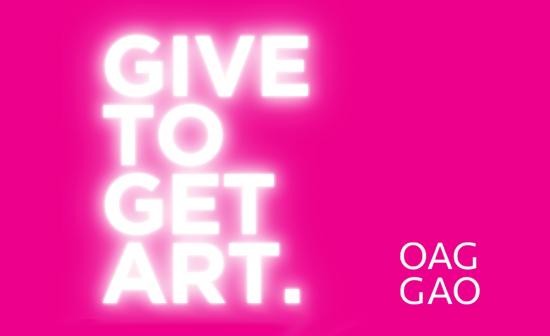 From December 5 to 18 visit the OAG's Alma Duncan Salon to view the art in-person or see it on the OA website. Bidding begins Dec 12!
Read full story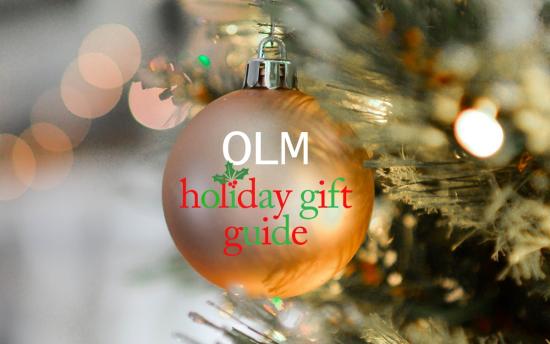 Our annual holiday gift guide is here! Whether you're looking for a nice gift for a loved one or a last minute gift for your boss these affordable — but awesome! — gift ideas are guaranteed to please.
Read full story
Comments (0)
*Please take note that upon submitting your comment the team at OLM will need to verify it before it shows up below.