Travel
Wine not take a road trip to Cayuga County
Wine not take a road trip to Cayuga County
Photo: Treleaven Wines
---
Cayuga County, New York stretches nearly sixty-five miles long from the shore of the Great Lake Ontario to the heart of the Finger Lakes Region. Within 700 square miles you'll find some of the best farm to table cuisine, lakes and scenery, wineries, breweries and so much more. A 4-hour drive south of Ottawa on the I-81, Cayuga County makes a great destination for a summer road trip.
Wineries
Cayuga County is home to an abundance of premium wineries and wine trails. While going straight to the source is a good way to get to know particular wines, touring the facilities to learn about the wine-making process is just as fun as tasting the wines themselves. Most of the wineries in Cayuga County are relatively small, giving you a chance to get up close and personal with the people involved in the wine-making process. Three I suggest adding to your tour are Treleaven Wines, Bright Leaf Vineyard and Long Point Winery.
Treleaven
After over 30 years in the making, Treleaven occupies 27 acres of vines varieties but specialize in buttery Chardonnays and sweet Rieslings. Treleaven is the ultimate event destination, with a beautiful outdoor venue and a handful of family-friendly events taking place including trivia every Friday and live music every other Saturday. Their staff are exceptionally knowledgeable. At Treleaven you truly feel like you're in your own backyard.
Bright Leaf Vineyard
A small, family winery/vineyard located on the East side of Cayuga Lake, Bright Leaf specializes in red and white dry to semi-dry varietals. Partners in life and work, Michael and Donna Wilson, turned their long-time dream of starting a vineyard into a reality in 2012 when they purchased 14 acres of vines in close proximity to Cayuga lake. According to Michael, bright leaves are an indication of healthy fruit, and if you don't have healthy fruit, you can't make good wine. At Bright Leaf Vineyard you're guaranteed good wine and great company.
Long Point Winery
It's not a trip to Long Point Winery without a tasting of their crisp rosé! Also located on the east side of Cayuga Lake, Long Point is home to 72 acres of land overlooking the lake. Come for the wine and stay for lunch at Amelia's Deli, Long Point's in-house cafe. Amelia's serves the most appetizing specialty sandwiches accompanied by a variety of homemade salads.
Breweries
Not an oenophile or a wine hobbyist? Not to worry, Cayuga County is also well-known for its growing number of award-winning craft breweries. Two breweries I suggest visiting are Summerhill Brewing and Prison City Brewery.
Summerhill Brewing
Family owned and operated, Summerhill Brewing has been offering hand crafted ales since 2016. Located just south of Route 90 on Champlin Road, Summerhill prides themselves in using as much locally grown ingredients in their ale as possible. Their recently expanded brewery boasts a custom sycamore bar top, walking trails, lawn games and much more! They deliver on their promise that a trip to their brewery is "worth the trip up the hill." The names of each beer is just as attractive as the beer itself.
Prison City Brewery
Located in the heart of the Finger Lakes region, Prison City Brewery's award-winning beer combined with their farm to table pub fare are what make it a Cayuga County favourite! With too many beers to count on two hands, purchasing a flight of 4 5oz pours is definitely the right way to go. Prison City Brewery is a great place to grab dinner on your overnight in Cayuga.
Arts & Culture
Get your Cayuga County cultural fix at Seward House Museum, New York State Equal Rights Historic Centre and the Auburn Public Theatre.
New York State Equal Rights Historic Centre
Just a hop and a skip from Seward House Museum, the NYS Equal Rights Heritage Centre's state of the art exhibition and interactive displays bring to life the state's progressive history of supporting equality. The centre utilizes songs, speeches, videos, portraits and posters in a very creative a thought-provoking effort to showcase the ways in which New Yorkers organized a stand for justice from the 1800's to modern day. On your way out, don't forget to stop by the Taste NY Market for some regionally sourced products.
Seward House Museum
Open Tuesday to Saturday, the Seward House Museum is a circa 1816 historic home that once belonged to William H. Seward, former New York State senator, governor and U.S. Senator, and former Secretary of State under President Abraham Lincoln and Andrew Johnson. As you make your way through the home, you will find it is full of the family's things: Seward's cigars, his daughter Fanny's personal library, ancient artifacts from their travels around the world and Seward's diplomatic gallery. The house is so well-preserved, it's as if the family just stepped out for a moment.
Auburn Public Theatre
In their 13th year of year-round programming, the Auburn Public Theatre offers live music, theatre, comedy, cinema and so much more. Upcoming events include a musical performance by the Frank Gamble Band, Boy Erased on the big screen and the theatrics of Kafka's Metamorphosis. Located in the heart of downtown Auburn, just a couple blocks away from Prison City Brewery, it's the perfect way to end a night in Cayuga County.
Stay
Holiday Inn
Downtown Auburn's newly renovated Holiday Inn is the perfect place to stay. In close proximity to downtown, the hotel is replete with all sorts of amenities including free wi-fi, an indoor swimming pool, continential breakfast, fitness centre and friendly staff!.
Wherever this season of road trips takes you, make sure to stop in Cayuga County. You won't be disappointed.
To learn more about Cayuga County and all of the amazing things you can see and do there, visit tourcayuga.com
Recommended Articles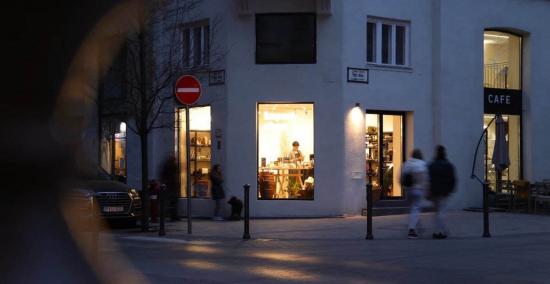 A visit to ImpactShop provides the opportunity to brighten up your home and support the organizations positively shaping Hungarian society.
Read full story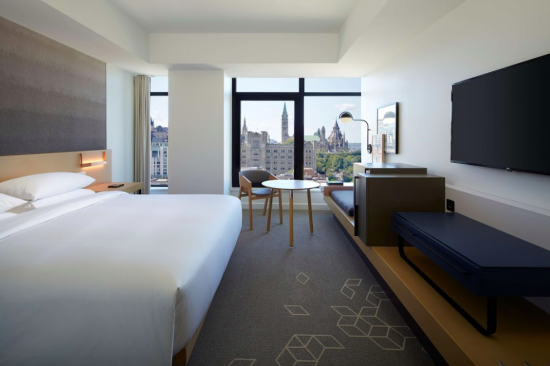 After over 20-years writing about life in Ottawa, we think we have a pretty good idea of the best of what this city has to offer. In this weekly series, we'll share our picks with you - our top hotels, live music venues, local brews, bands and more. Check, share and discuss #OLMBest every week!
Read full story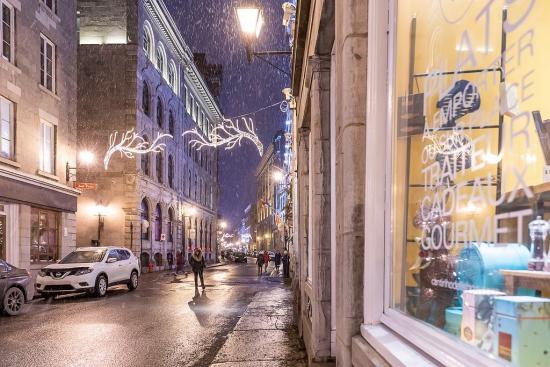 Montreal is a romantic, cosmopolitan and vibrant city that retains a small-town, friendly charm.
Read full story
Comments (0)
*Please take note that upon submitting your comment the team at OLM will need to verify it before it shows up below.