Politics
Working to Build a New Ottawa: Martin Canning
Working to Build a New Ottawa: Martin Canning
There is a change happening in Ottawa, according to city councillor hopeful Martin Canning, and he wants to be a big part of that change.
Canning's campaign began in January with the launch of his website and vision, 'New Ottawa'.
The Somerset ward candidate defines New Ottawa as the most liveable, affordable and sustainable city in the country.
The website New Ottawa is a platform for residents to write in about what they would like to see in their city.
With the goal of meeting residents and gathering feedback, Canning also plans to knock on every single door in the Somerset ward.
"It's never been done in the history of downtown Ottawa by any level of politician during a campaign as an individual," said Canning. "We're almost there. We're at 14, 500 doors that I've knocked on since January and we're going to complete the rest in the next 30 days so that will be 20,000 doors that I have knocked on with my team."
Canning's efforts so far—the website, knocking on doors and social commitments, have been a way for he and his team to listen to the community and consider their ideas.
Canning said he will roll out his platform at the end of August or early September. However, there were two topics he was eager to elaborate on right away: businesses and improving sustainability in the downtown core.
Serving Small Businesses
While Canning insisted his plan for small businesses would be disclosed in a month's time, he shared some of his ideas.
He said one concern he hears from business owners is a lack of communication, engagement and consultation regarding many different facets of city government plans. But Canning said it doesn't have to be that way.
"Elgin Street's reconstruction process is rolling out in 2015 and not a single person is talking about it today, so there's a little bit of a hint of something you'll probably see in my platform," said Canning.
The politician said from a planning perspective it is "slightly bizarre" no one is talking about the reconstruction of one of Canada's most famous streets.
"We'll consider this an early announcement—one of the things that politicians can do is provide direct access to the fine grain project planning for street reconstruction so businesses know when the dump truck is coming, so businesses know when they are going to put a pipe two blocks north or two blocks south because that impacts day to day operations," he explained.
Canning said business owners have been asking for communication and consultation and it doesn't cost any money—its purpose is to acknowledge and consult with business owners prior to construction.
"They want information when they need it, they want a city that works to bring people to the streets; whether it's events, festivals, and they want the city to take on the responsibility the city is supposed to take on," said Canning, who added he's leaning toward supporting these concerns.
Canning is a small business owner; he's worked as a consultant and he also runs a small personal training company. He said he understands business owners when they say they want to be consulted.
"There's an expectation within the businesses community and also for the city to start assuming some of its infrastructure responsibilities and I think that will be an easy policy direction to support," he said.
Sustainability
One of the few policy announcements Canning released is a plan to formalize a hands-on active transportation audit along with Ecology Ottawa that would involve the community.
Canning explained a variety of individuals—key stake holder groups, community health centre participants, those with mobility challenges, seniors and anybody interested—would audit the street together.
"You have a formal process where you're noting cycling opportunity barriers, pedestrian opportunity barriers and you literally audit the street through experience," he said.
Canning said through a regulated community-based transportation audit a variety of needs can be determined such as more green space, wider sidewalks or permeable land.
"It's about allowing the communities' creativity and innovation to flow into and through government," said Canning. "That's an example of a way to make our community more sustainable and it allows citizens to participate in Ecology Ottawa's active transportation audit."
This process should be formalized so when audits are completed, it is incumbent upon the city of Ottawa to incorporate those recommendations in future streets, according to Canning.
The Team
"I've worked on a lot of campaigns and I've never seen a group like this," said Canning.
The most important feature of his campaign is the size and the individuals, Canning said. He said he believes his team is full of leaders and they could all run as municipal candidates.
"There's every demographic but there's a whole lot of young folks, especially from the creative community; artists, architects, graphic designers, musicians," he said.
Canning has about 35 people who work with him everyday and he said over 100 people come out to volunteer.
"New Ottawa isn't me, it isn't this campaign…it's about the change that's taking place around us that everyone can see in the city," said Canning. "The people are changing, the demographics are changing, the general world view of Ottawa and the identity of Ottawa is changing and we need political representation that represents the people of downtown Ottawa."
Recommended Articles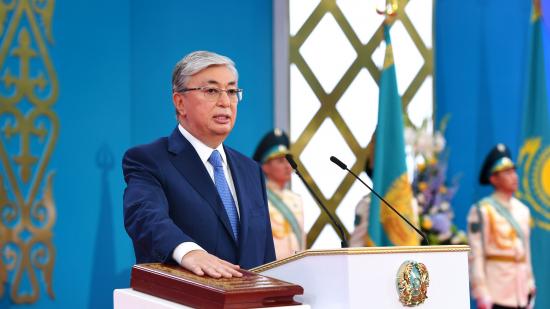 Kazakhstan has embraced a slow and steady path towards a western style of democratic government, with a Kazakh twist. And for them, it's working.
Read full story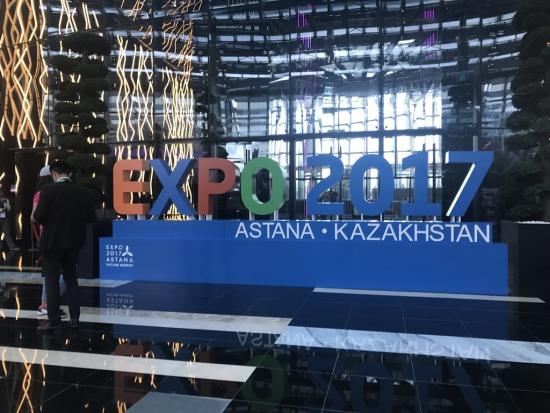 Two years after the Astana EXPO-2017 international exhibition, its heritage regularly functions as a center of attraction and successfully serves the capital's economy and country.
Read full story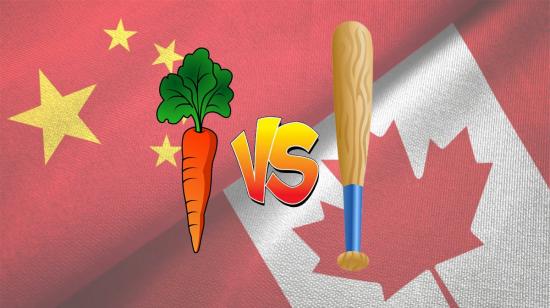 As we approach two-and-a-half-years of Meng under house arrest in Canada, and the two Michael's locked up in China, it is evident that a domestic strategy is required.
Read full story
Comments (0)
*Please take note that upon submitting your comment the team at OLM will need to verify it before it shows up below.