World-Class Sports Complex Coming to Orleans
Photos by Andre Gagne / Designs provided by BlackSheep Developments
---
As talks trudge onward to bring a new sports arena from the west to a more centralized LeBreton Flats, one group has staked a claim on the East. In fact, you could say they tumbled into it.
Tumblers Gymnastics, one of the largest clubs in the city, was facing an overflow. With 2,000 families already packing the venue they needed a solution everyone would flip for. The group approached BlackSheep Developments who teamed with world-renowned Douglas Cardinal Architect Inc. to bring a world-class sports complex to Orleans. Yesterday the designs for the aptly named Fortitude facility were unveiled to rousing applause, wide eyes and at least a couple summersaults inside Tumblers, the very place that inspired the future mega-site.
The buzz started back in the summer when it was announced that veteran developer (and former Ottawa Senators owner) Bruce Firestone had his eye on the east end. The goal, he tells Ottawa Life, was not to compete with other facilities but revolutionize the training ground for Canadian athletes with a state of the art building capable of hosting international events.
"This building is going to re-invent an industry and raise the brand to a new level by setting the bar far higher," Firestone said before the big reveal of a complex that looks like a sleek ship of the future or something you'd see in the cityscape of Blade Runner.
The future was very much on the minds of project designers as they moved forward in creating something that would lead the way in energy efficiency and environmental sustainability. Using the Passive House principle (one that strives to reduce our ecological footprint), the facility could very well become a green building standard.
"The Passive House design isn't just a fad. It's an important and crucial model that will ensure our facility is both environmentally conscious but also enjoyable for our tenants and guests," said Firestone. "We are thrilled to bring such an innovative design to Ottawa and want to continue building across the country with the same ethics in mind."
To help ensure this the team –which also includes lawyer Anne-Marie Magneron and real estate investor Alf Bhanji– have worked together with energy consultant Stephen Magneron. The 2008 valedictorian from Algonquin's Construction Carpentry / Advanced Housing program quickly became a leader in his field. Just last year he received the EnerQuality's Evaluator of the Year Award for excellence in professional practice and exceptional service to builders.
The proposed design shows how greenery would not simply be found around the complex but also how it will be incorporated on the building itself. Prior to construction, BlackSheep will be partnering with Carleton University to have students monitor the current facility. The data they collect will be used to further evaluate the energy usage, comfort and indoor air quality.
"The model for this project is being built not for the ownership group or even the tenants; rather the model is and was developed for our clients' clients. In other words, it is designed for the end user in mind," BlackSheep President Brian Dagenais tells Ottawa Life, adding how the building will be the first of its kind in the city.
"We aim to create a customized and personalized experience for the user. The property, beyond the main Tumblers facility, will bring like-minded entrepreneurs, businesses and organizations under the category of personal services and, more precisely, under the category of fitness/health and wellness/elite and recreational athletics."
Located on Mer Bleue Road, Fortitude is slated to be the centrepiece of an area that will later feature several other buildings including a retirement residence. Early projections state that over 400 more jobs will be added to Oreleans with annual visits expected to reach 700,000 from both local and international guests. The group hopes to break ground by 2018 on the 14-acre, 20+ million dollar complex.
"This project is more in demand than anything else I've been involved with since my Sens and Palladium days. It has amazing architecture and frankly an incredible return on investment. Eventually, the plan is to have 30 of these across North America," said Firestone.
Recommended Articles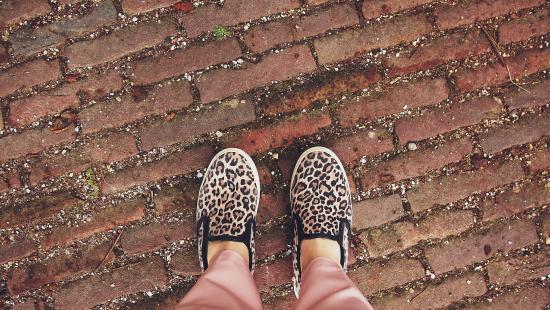 Follow these five tips on shopping sandals or shoes that might help you to find the perfect pair.
Read full story
Asking around regarding what we should be on the lookout for when adding to our summer wardrobe, the consensus seems to lean toward a heavy focus on bright and bold colors with a lot of natural makeup and hair.
Read full story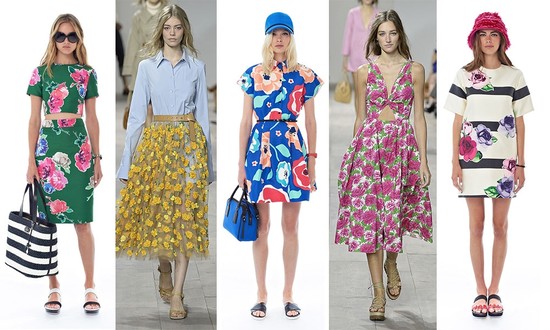 Above: Kate Spade / Michael Kors / Kate Spade / Michael Kors / Kate Spade Never Have Florals For S...
Read full story
Comments (0)
*Please take note that upon submitting your comment the team at OLM will need to verify it before it shows up below.