Sports
Year-end awards a mixed bag for Senators
Year-end awards a mixed bag for Senators
Pack up your things and head for the hills for the summer. The season, for the Ottawa Senators is done.
And how about that season?
Some advances to be sure, a few disappointments and a lot of ifs and buts.
We've created a few categories here – as opposed to the usual year-end grading and grazing – when analyzing the season. Onwards we go into what should be a noteworthy off-season.
(We have our first-round predictions at the tail-end of this week's column. Mind you, no significant research went into it, just basing it on my gut, which, given the amount of Haagen-Dazs down there, is considerable. Yum.)
MOST IMPROVED PLAYER
A few good ones get consideration. Let's put it this way, from the moment Tim Stutzle switched it into high gear (we'll call that the Second Half), the trophy was his.
MR. 'HAVING THE TIME OF MY LIFE'
Got to be Austin Watson who's not only a winner at sobriety but brings his big, gap-toothed smile every game.
BEST SKATER
One of the best Larry Mavety stories was when he was coaching the Kingston Frontenacs and his team was getting blown out and not getting involved physically. Mav kicked the dressing room door open during the 2nd intermission and shouted: "You're all prancing around out there like you're 'bleeping' Barbara Ann Scott!!" Mav leaves. The players look at each other, shrug and quietly ask each other: "Who's Barbara Ann Scott?" But I digress. Best skater here? Surprise-surprise, it's Thomas Chabot and Alex Formenton.
WORST ON A BREAKAWAY
Ladies and gentlemen, we have a tie: Formenton and Connor Brown. Formenton's follies are well-documented, terrific wheels/no finish. Brown pulled the old switcheroo from the 2020-21 season where he couldn't miss, to this season where he couldn't hit.
BEST ON THE PENALTY KILL
It's a Formenton-trifecta! That's the dealio with his game, some great stuff, some not-so great stuff.
BEST AT MAINTAINING INVISIBILITY
The former award-winner had to be Bill Muckalt (2001-02, 70 games, 0 goals). This year the runaway champ is Chris Tierney who once was considered the centrepiece in the Erik Karlsson swap.
MOST UNDERRATED
Was Nick Paul until he was traded. Was Artem Zub until he turned folk hero. Love to give it to Formenton just to make it a four-peat.
Hmm.
Although he struggled down the stretch, we'll hand the hardware to steady blueliner Nick Holden. Around the league though, Anton Forsberg would garner votes.
MR. CLUTCH
Hard to nail one down when you're team finishes near the bottom once again, but we'll hand it over to Josh Norris.
MOST BUSINESS-LIKE
Zub and Norris. Both quiet, effective players.
FUNNIEST LOOK
Got to be Brady Tkachuk with the mouth-guard constantly on the dangle. Looks like a guy trying to quit smoking with the Nicorette – constant and determined chew. Definitely a family trait (see: Matthew, Calgary).
MR. 'WHATEVER HAPPENED HERE?'
Colin White was selected three picks after Thomas Chabot in the first round of the 2015 draft (aka, the Connor McDavid draft). As far as importance on a rebuilding club, Chabot's now leagues ahead of White.
FAN'S FAVOURITE
Any guy who plays ball hockey with a bunch of kids on his street right after finishing an NHL game's gotta be there. Brady Tkachuk.
FAN'S LEAST FAVOURITE
Tierney gets ballots here, as does (for some reason) Erik Brannstrom. But the runaway champ for fan-despair is former Maple Leaf Nikita Zaitzev, who gets more raspberries on the fan boards than Logan Brown, Jared Cowen and Cody Ceci, which is saying a lot.
FANS. PERIOD.
Didya' know that the Senators finished last in the league in average attendance? 9,155 per game. Ugh. Didya' know they 'drew' around 6,500 more than that per game on the road? If you really want to tumble down the rabbit hole, imagine what the home numbers would be like without Habs and Leaf games.
MVP
The best and hardest for last. Let's put it this way, the Ottawa Senators would likely be odds-on favourites for the top draft pick overall this summer without the heroics of one Anton Forsberg.
NHL FIRST-ROUND PREDICTIONS:
Eastern Conference
Toronto vs. Tampa Bay
"When you wish upon a star
Makes no difference who you are
Anything your heart desires
Will come to you
If your heart is in your dream
No request is too extreme
When you wish upon a star
As dreamers do . . ."
Leafs in seven games
Florida vs. Washington
No songs to sing here. Panthers sharpening their teeth for a long run.
Panthers in five games
Carolina vs. Boston
Bruins will press hard, no doubt, but Canes have too much going on.
Hurricanes in six games
NY Rangers vs. Pittsburgh
The Peaky 'effin' Blinders always like a dark horse. I always side with the Peaky 'effin' Blinders. (Wonder what I'm watching now on Netflix . . .). New York could go far.
Rangers in six games
Western Conference
Calgary vs. Dallas
The Flames will be Canada's team for the next couple of months.
Flames in five games
Edmonton vs. Los Angeles
Catching a big break in the draw, Edmonton gets a Drew-Doughty-less Kings squad.
Oilers in five games
Colorado vs. Nashville
Going to be nasty, playoff hockey here.
Avalanche in six games
Minnesota vs. St. Louis
Don't go to sleep on either of these teams. The Wild did an excellent job at the deadline and should move on.
Wild in seven games
Recommended Articles
Your weekly round-up of sports in Ottawa for April 18-April 24, 2022.
Read full story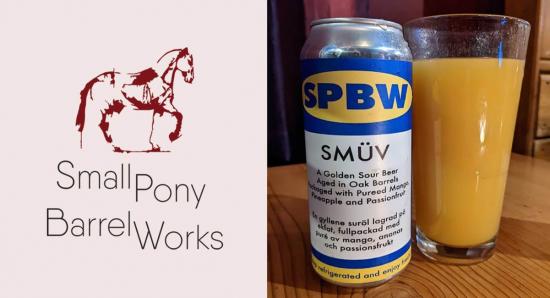 Small Pony Barrel Works' SMUV is a mango, pineapple, passion fruit sour.
Read full story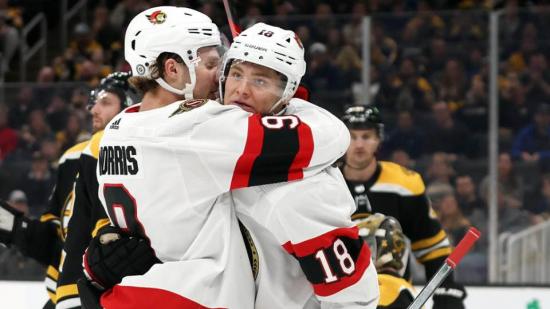 Seems like kind of a 'hard stop' here in Ottawa as interest seems to be gaining on a hockey team that is poised to do . . . well what, exactly?
Read full story
Comments (0)
*Please take note that upon submitting your comment the team at OLM will need to verify it before it shows up below.