Good Reads
Yerkin Tatishev's Kusto Group to pursue initiative with Canada-based Dundee Sustainable Technologies
Yerkin Tatishev's Kusto Group to pursue initiative with Canada-based Dundee Sustainable Technologies
Kusto Group recently signed a Memorandum of Understanding with Dundee Sustainable Technologies in the hopes of establishing a joint venture focused on developing mining projects in Kazakhstan, Uzbekistan and Kyrgyzstan.
On September 16th, 2019, Kusto Group, under the direction of Chairman of the Board of Directors Yerkin Tatishev, signed a Memorandum of Understanding with Dundee Sustainable Technologies (DST), a Canadian company that develops mining technology.
Daniel Kunin, Managing Director at Kusto Group announced, "We are excited to begin a partnership with Dundee Sustainable Technologies. DST has created a world-class suite of technologies that bring great value to the mining sector and the environment. We look forward to working closely with the excellent team from DST".
The purpose of the agreement is to identify and select projects in Kazakhstan, Uzbekistan and Kyrgyzstan that the companies consider beneficial. DST is engaged in developing and commercializing environmentally-friendly technologies to treat materials in the mining industry. DST purposely extracts precious metals from concentrates, tailings and mineralized material via their patented processes.
These processes are superior to conventional methods and can stabilize contaminants like arsenic allowing metals to be extracted while reducing the environmental consequences of the mining operation. DST has filed and published patents for their innovative processes in many countries.
The goal of Memorandum of Understanding is to develop a joint venture
The specific goal of the MoU between Kusto and DST is aimed at taking advantage of the application of DST's Glasslock and CLEVER processes in the region. If the companies identify projects through the exploration phase initiated by the MOU, it is likely that they will develop a joint venture to pursue mining opportunities in Uzbekistan, Kyrgyzstan, and Kazakhstan.
In accordance with the agreement, the two companies will subsequently evaluate potential opportunities by completing laboratory test work on material from prospective projects. Through this testing, the organizations will generate technical-economic reports and further examine the conditions of processing and operation, evaluation of cost and economic data to determine how and whether the Kusto Group can actually apply the two technologies provided by DST.
According to Brian Howlett, the President and CEO of DST, " Management of DST completed a ten-day visit to Kazakhstan earlier this year and met with numerous potential customers in conjunction with Kusto. DST is pleased to partner with Kusto, a well-respected multi-disciplinary company in the region. Kazakhstan is an incredible market for DST's Technologies with numerous mining projects operating and also under development".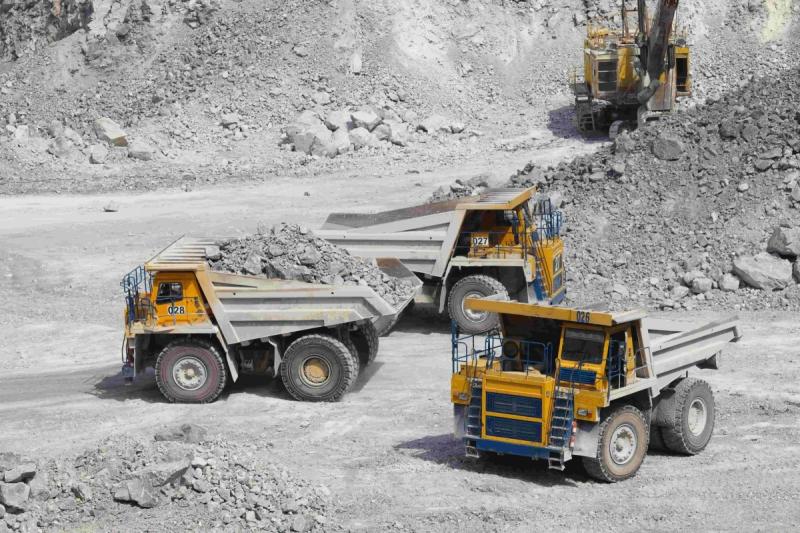 Kusto Group's Modus Operandi
Kusto has pursued initiatives with high growth potential in emerging and dynamic economies around the world. Innovation and teamwork are cornerstones of the organization's values that have guided the growth of the company.
With 15 years of experience in building businesses and partnering with over 30 companies across four continents, Kusto's key markets are oil and gas, agriculture, real estate, manufacturing construction materials, and construction. The company currently maintains operations in Canada, China, Georgia, Israel, Kazakhstan, Russia, Singapore, Turkey, Vietnam, and Ukraine. Having boasted strong revenue growth since 2002, the company reported more than $1 billion turnover in 2018. Kusto Group has demonstrated a thirst for expansion and growth through partnering with global business leaders and local experts to transform markets across the world.
Through partnerships with leading firms, Kusto Group has built long-lasting business relationships that seek to introduce innovative new technologies to modernize industries across developing economic sectors in various markets. Founded by Tatishev and a group of reform-minded, ambitious Kazakh entrepreneurs in 2002, Kusto Group has set out on a mission to disrupt traditional methodologies using cutting edge technologies developed by their global partners. The agreement with Dundee Sustainable Technologies is the most recent example of this pursuit of innovative and sustainable growth.
Kusto Group's recent joint ventures
Kusto Group has recently been recognized for its efforts to modernize the agricultural sectors in Kazakhstan and Ukraine. The company has invested in further expanding its agricultural pursuits in Ukraine and increasing crop yields through the application of data-driven technologies.
In Kazakhstan, the company recently signed a joint venture backed by a $50 million investment with the US-based Valmont Industries to build modern pivot irrigation systems in the country. The company's Kazbeef subsidiary was the first to import Angus and Hereford breeding stock from the United States through a partnership with a leading US cattle breeding organization.
For Kusto Group, these partnerships and their continued expansion go beyond the traditional pursuits of increasing profitable returns. Since its inception, the company has maintained a strong sense of purpose in delivering environmentally-friendly, sustainable, value-added growth to all stakeholders within the economic supply chain – including their customers, partners and many others.
The introduction and application of new technologies and best practices have elevated the quality and efficiency of regional sectors, beyond Kusto's own operations. The Singapore-based giant has pursued numerous initiatives that have positively impacted the lives of thousands of people and it has transformed its firms into industry leaders in multiple sectors across many countries.
Photos: Courtesy Kusto Group
Recommended Articles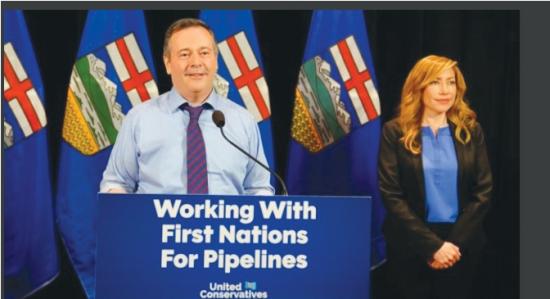 The Indigenous Opportunities Corporation, a proposed backstop of $1 billion, aims to help Indigenous groups to invest in major energy projects like pipelines.
Read full story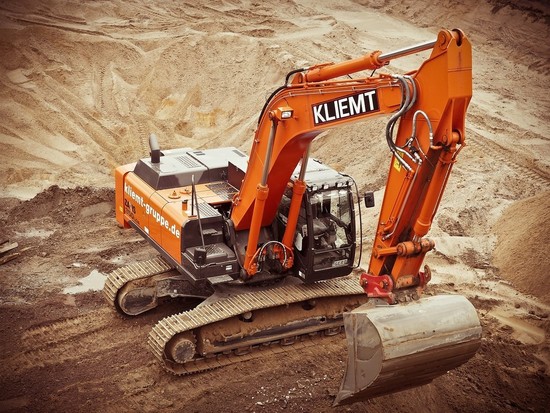 I. Chinese Investment in Canada Continues to Grow. Canada has been one of China's favourite global...
Read full story
During the 2019 presidential election, I witnessed this hybrid system for the first time in the Republic of Kazakhstan.
Read full story
Comments (0)
*Please take note that upon submitting your comment the team at OLM will need to verify it before it shows up below.