Food & Wine
You need to visit this Ottawa restaurant and here's why
You need to visit this Ottawa restaurant and here's why
Abbis Mahmoud is a well-known Ottawa businessman with successful publishing, food, and entertainment ventures. He owns Joy on Sussex and is the entrepreneur behind Dreammind Group, which operates several other restaurants and bars around the city, including The Waverly, Happy Fish, The Show, and the newly opened Berlin.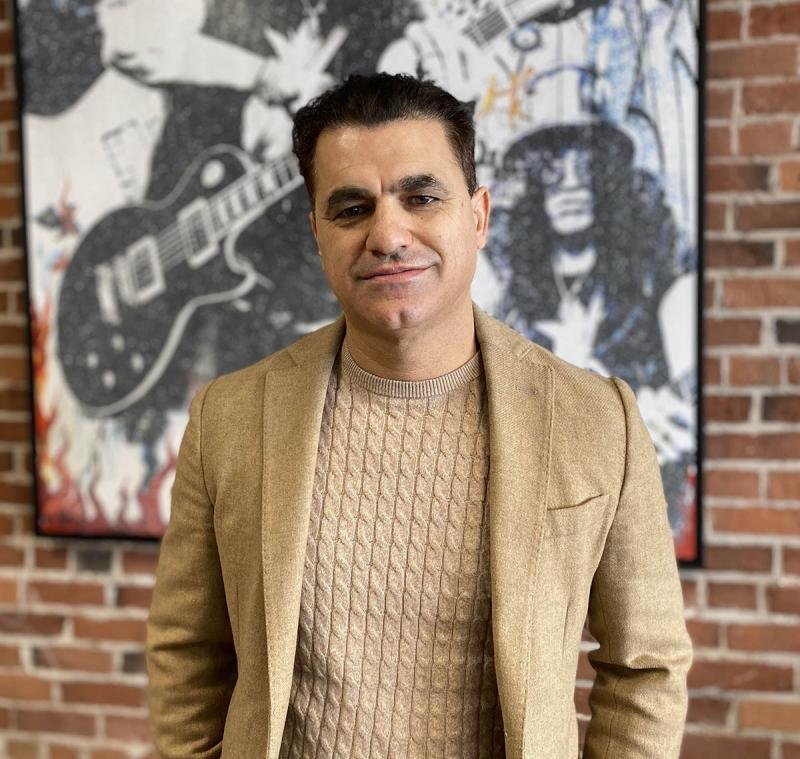 ABOVE: Ottawa businessman and Joy on Sussex owner Abbis Mahmoud. (Photo: Kathleen Barr)
Originally called The Moscow Tea Room, Mahmoud changed the restaurant's name to Joy on Sussex after the Russian invasion of Ukraine. The transition kicked off with a fundraiser for Ukraine. Mahmoud and his team at Joy continue to raise funds to help support the people of Ukraine.
When asked what made him pick the name Joy, Mahmoud said, "You know, I was walking on a beach, and there was so much bad news at that time. The war was starting, and the effects of COVID had a lot of people suffering from mental health. . . I just felt like the world needs joy. That's where the name came from."
When initially choosing the location, Dreammind Group selected Sussex Street because of the beauty of the buildings, its proximity to Ottawa's finest art galleries and museums, and the overall vibe of that part of the ByWard Market. Mahmoud wanted to create a high-end and luxury space dedicated to art, food, and the people of Ottawa. Joy has a sister location in Toronto's exclusive Yorkville neighbourhood.
Art is important to Mahmoud, who created Joy as "a place to house art and a place that would promote culture and art in Ottawa." Joy is filled with gorgeous and unique art pieces by artists from Ottawa and around the world. Mahmoud notes, "For Joy, it was going to be about the artists, paintings, and sculptures. I really wanted to promote art by hosting fashion shows and events like that. It's a really great scene."
Photo: Courtesy Joy on Sussex
Ilon Tyan, director of Dreammind Group's marketing, says, "Joy is an experiential bar for sure. Whether you go for a cocktail, dinner, or one of our fashion shows—or when the patio opens up— there's always a different vibe to experience."
When it comes to food, Mahmoud said he simply wants to serve good food: "I love food, you know. I'm not a good cook, but I love food and wanted to have a bit of everything." Whether you are a meat lover or a vegan, Mahmoud says that the menu is small, but it's interesting good food, and "that's just what I wanted."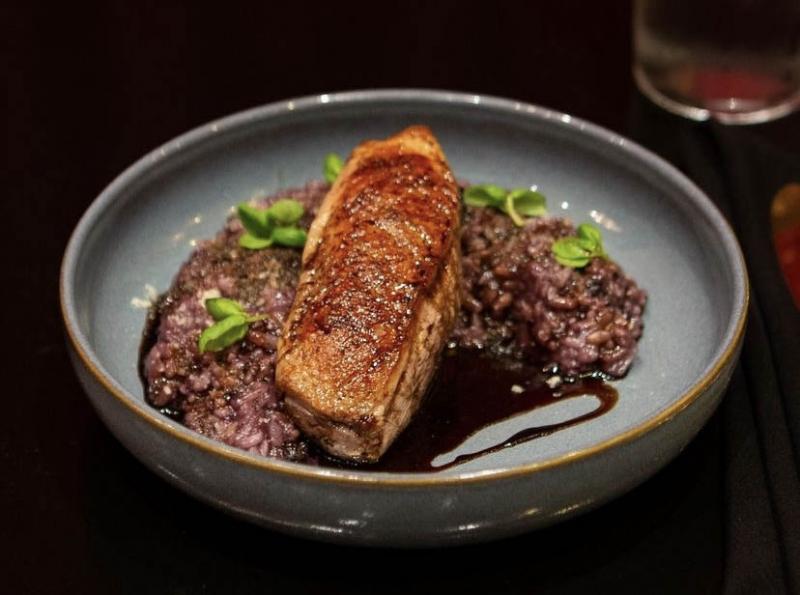 Photo: Courtesy Joy on Sussex
From delicious small bites like truffle fries, charcuterie boards and tasty appetizers like charred octopus, salads, and beef tartare to savoury mains whether its the mushroom ravioli or pan-seared salmon, Joy's menu really has something for everyone.
Mahmoud's success can be attributed to his deep understanding of the city and his love for entertainment. The Ottawa native first got involved with the entertainment industry when he was a teenager taking part in air-band competitions across the city. His love for entertaining people has just kept growing. Mahmoud says he's been in the business for as long as he can remember.
Dreammind Group is all about meeting and connecting with people. The company strives to create events and experiences like no other in the city. Tyan says that this is reflected in the company culture. "I think we promote humanity and the human connection. I find bars and clubs very interesting. You get so many different people from so many different walks of life just at this convergence point, right? Just sharing that moment together that they would never share in any other place."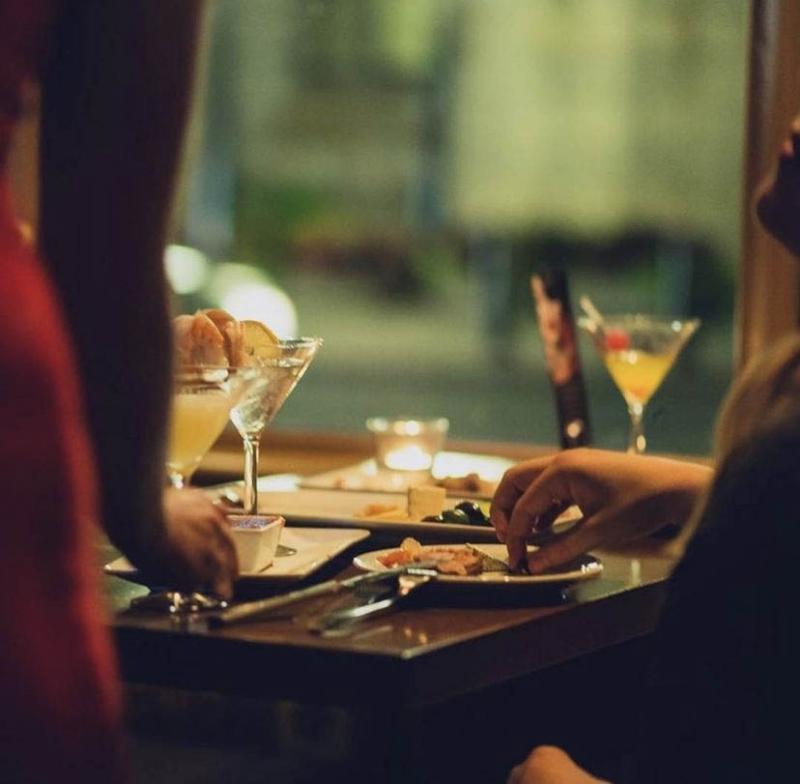 Photo: Courtesy Joy on Sussex
Mahmoud and Tyan note that Ottawa might be known as a government town, but the restaurant, bar, and entertainment industry is thriving in the downtown core. Tyan adds that it is important to be a tourist in your own city and explore everything it offers.
Dreammind Group has hosted some of the biggest celebrities at their events, including Lady Gaga, The Backstreet Boys, the Black Eyed Peas, and more. Their events are always carefully and creatively orchestrated. For the Dreammind Group, work and play go hand and hand. Tyan remarked, "We all enjoy what we do, and we do great things. We actually just promote fun and orchestrate fun and good energy."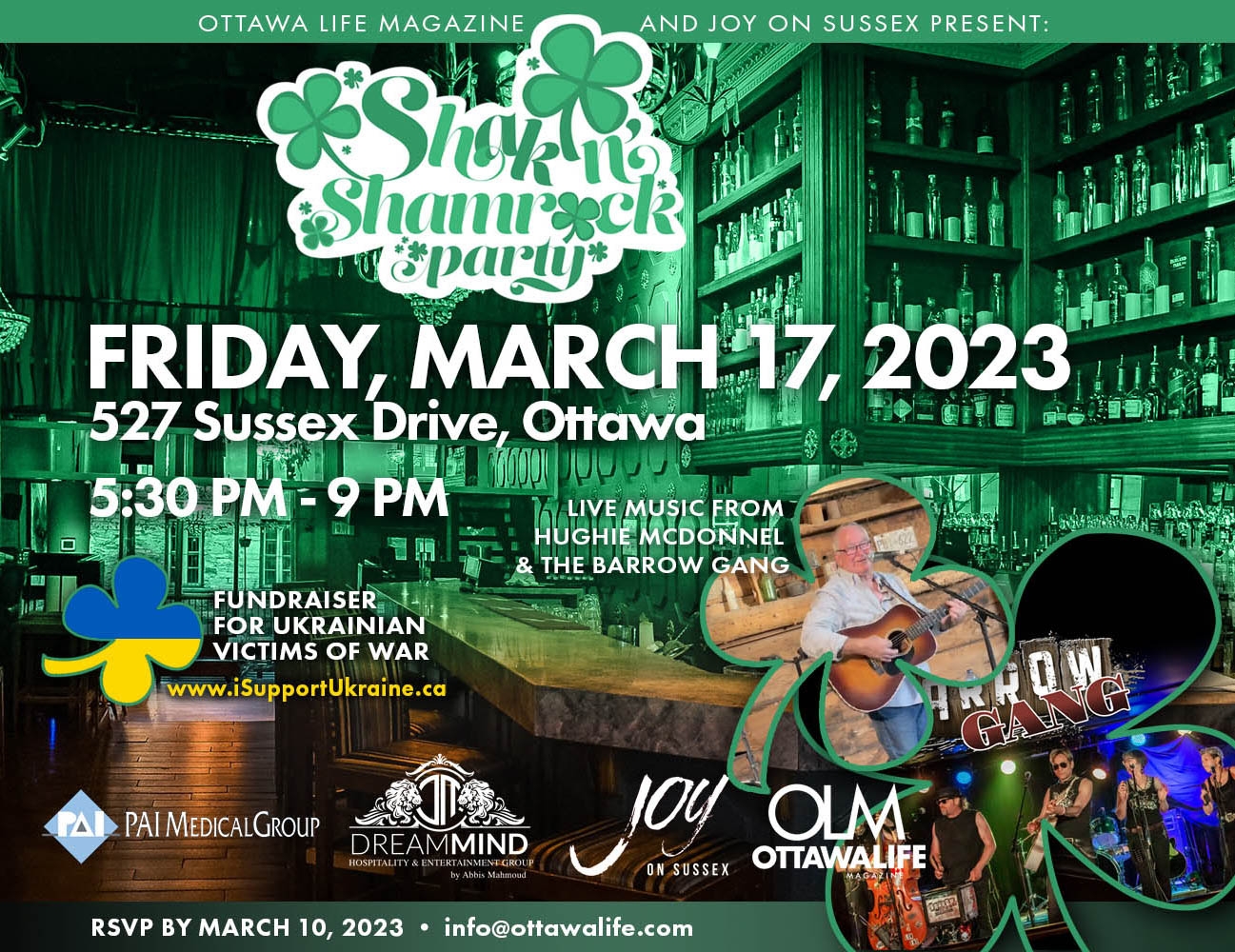 PAI Medical Group and Ottawa Life Magazine will host a Saint Patrick's Day party at Joy on Sussex. The Shakin' Shamrock Party on Friday, March 17, 2023, will be an incredible event with good food and drinks.
From 5:30-9:30 pm, you can listen to live music from Hughie McDonell and Ottawa's Barrow Gang Buskers. All the funds raised from this event will be donated to isupportukraine.ca to support organizations on the front lines and extraordinary volunteers on the ground in Ukraine.
Tyan is hoping for nice weather for the March 17th bash. He says, "The historical courtyard is just amazing, the way that every piece of cobblestone interacts with the other. It's a sight to be seen, something to be experienced."
Joy on Sussex is a romantic restaurant where art and food combine to create an experience like no other in Ottawa. With a great venue, food, music, and people, this event will be a night to remember.
If you would like to attend, RSVP by March 10th by emailing info@ottawalife.com
Header Image: Courtesy Joy on Sussex
Recommended Articles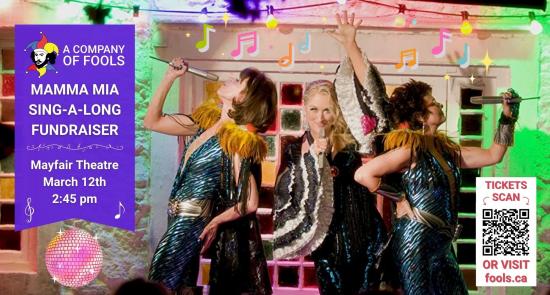 Sing your heart out to ABBA's greatest hits and contribute towards arts-based educational experiences for Ottawa youth
Read full story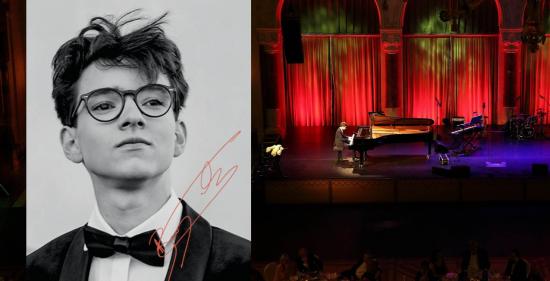 Join her excellency Maria Vass-Salazar, Ambassador of Hungary to Canada, for the concert in honour of the 170th anniversary of the Hungarian Revolution and Freedom Fight of 1848.
Read full story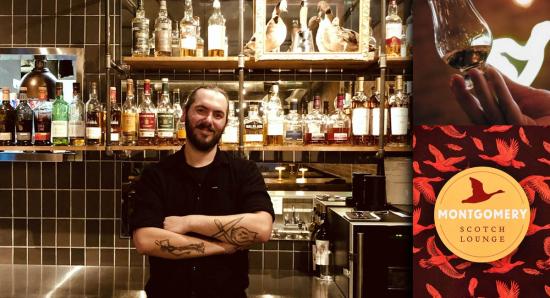 Picture yourself sitting back with a glass of single malt Scotch chosen from the nearly 80 varieties available on the menu, as you enjoy gourmet food
Read full story
Comments (0)
*Please take note that upon submitting your comment the team at OLM will need to verify it before it shows up below.