Sports
Young trio making waves where waves are needed
Young trio making waves where waves are needed
For right now the Ottawa Senators are awfully thin. Thinner than Twiggy, thinner than Victoria Beckham.
But you know what . . . the meat that IS on the bone, is getting the job done currently.
Ottawa has won four of its last five games and the locals can lay the applause at the feet of its top line (some might say it's only legitimate line) of wunderkids Drake Batherson, Josh Norris and Brady Tkachuk. The trio comprised of two 22-year-olds and one 23-year-old is starting to look a lot like that dynamic Anaheim pairing so many years ago of Corey Perry and Ryan Getzlaf – bold, brassy and talent-rich.
The impact was on full display Saturday afternoon when the line clicked for seven points in a 4-0 whitewash of visiting Tampa. A few days previous, it was a six-point showing during a win over Colorado.
Stranger things have happened, especially here in Ottawa, but seeing the Norris-Tkachuk-Batherson Three Musketeers act being split up anytime soon would be a shocker.
What is troubling is the line doesn't have a whole lot of ballast behind it. This could be trouble once the Christmas break finishes as clubs batten down the hatches defensively. It's tough sledding come January and through the spring.
While it was pleasant for the Senator faithful to witness Tim Stutzle come to life a bit this past week, while Connor Brown continues to plug away with very modest results, there really isn't much there in the way of a supporting cast.
Batherson's 24 points leads the team, Tkachuk is next with 21 and Norris rounds out the top three with 19.
Defenceman Thomas Chabot is up next with 14 points, then Stutzle and Brown with 13. After that, it is a truly forgettable group.
For the present time the best advice we can offer is enjoy the young 'uns while you can . . . and the production. Without the trio this absolutely would have been a season to forget.
THOUGHT, SEEN AND HEARD: Another punch to the Montreal Canadiens' gut comes with this headline: '(Brady) Tkachuk nets first hat trick.' Oh yeah, if that's not enough - Jesperi Kotkaniemi is playing elsewhere now, but you knew that . . . The Habs could have had Quinn Hughes too in that 2018 draft with their 3rd-overall selection. Hughes went at No. 7 to Vancouver . . . Montreal's lost six in a row . . . Ottawa's recent run has seen the Senators hop over the Canadiens in the standings. So at least there's that . . . Thomas Chabot is damn sure a shoo-in for Canada's Olympic squad (if we even get there). He's rounding out his game big-time . . . I've seen enough the past two seasons to proclaim the best shot in the NHL belongs to Leon Draisaitl. Honourable mentions to Auston Matthews and Ovie . . . In Draisaitl's draft year (2014), he was 3rd-overall. Aaron Ekblad (Panthers) and Sam Reinhart (Sabres) were selected ahead of him. The savviest selection that summer belonged to the Leafs who landed blossoming William Nylander at 8th-overall . . . The Senators went a bit viral this week when All Elite Wrestling's CM Punk (ex WWE star) took to the ring and slammed Ottawa. Punk was playing to the Long Island crowd and roasted their struggling NY Islanders through the Sens: "Hey they beat the Ottawa Senators, which is like CM Punk beating QT Marshall (noted jobber)." . . . But hey, being talked about is a lot better than not being talked about, right? . . . Right? . . . Tough stretch this coming weekend. Senators play three times in less than three days . . . Had to get a chuckle out of this screw-up in the Tampa Bay Times this week prior to Steven Stamkos and the Lightning visiting the Canadian Tire Centre: "Stamkos enters that game two points shy of 900 for his career, and given the way he's playing now, he could reach that milestone at the American Tire Center, the same building where the Lightning made him the No. 1 overall pick in 2008." . . . Dear Editor, not only did you gaffe with the Canadian, but you also misspelled Centre.
SENATORS WEEK AHEAD:
Tuesday, Dec. 14: Ottawa at Florida (7 pm)
Thursday, Dec. 16: Ottawa at Tampa (7 pm)
Saturday, Dec. 18: Ottawa at Philadelphia (7 pm)
Sunday, Dec. 19: Boston at Ottawa (5 pm)
Photo: ottawasenators.com
Recommended Articles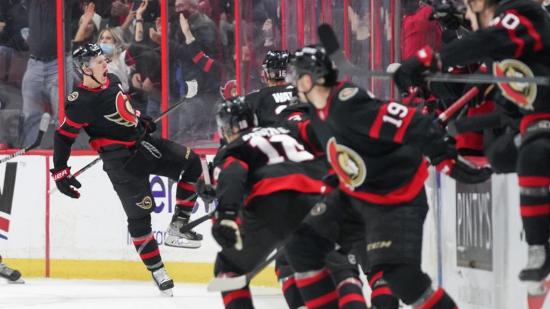 They've made the seismic shift in Montreal. They've done the same, finally, in Vancouver. Where does that leave Ottawa?
Read full story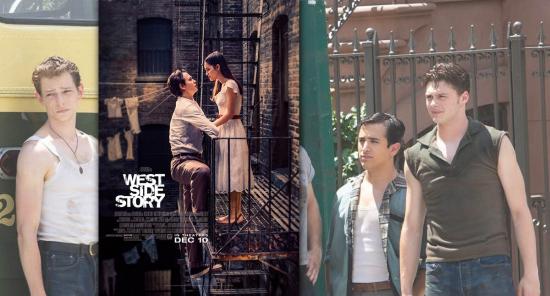 You wouldn't know that Spielberg hasn't directed a musical before, he did the source material very proud.
Read full story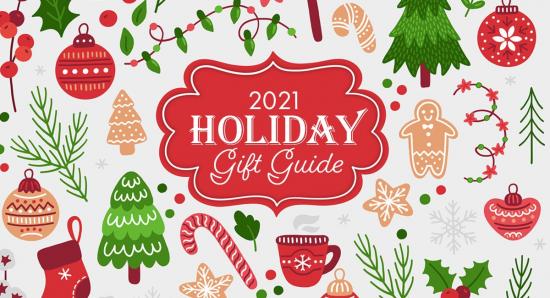 The holidays are fast approaching. OLM's gift guide will help you find the perfect present for everyone on your list!
Read full story
Comments (0)
*Please take note that upon submitting your comment the team at OLM will need to verify it before it shows up below.