2019's Guide to Purchasing Ready-to-Assemble Kitchen Cabinets
2019's Guide to Purchasing Ready-to-Assemble Kitchen Cabinets
It is always good to see one's own kitchen clean and organized. No one wants to have it the other way around, right? What a pleasing-to-the-eyes must it be to have it in your own ways to be able to place kitchen things in spaces wherein you can immediately locate it when it's time to use it and to have a kitchen aesthetically designed. Many kitchen cabinets today can make a non-functional and unorganized kitchen into a perfect space for baking, cooking, and whatever it is you do in kitchens.
What is a Ready-to-Assemble Cabinet?
Ready-to-assemble kitchen cabinets are "real" cabinets. It is just that you have to install and assemble them yourself. Ready-to-assemble kitchen cabinets, also called as RTA kitchen cabinets, usually come in a kit wherein all the materials and tools that the customers need for the assembling are readily provided.
These ready-to-assemble kitchen cabinets are already created cabinets with assembling as its final touch. Rather than hiring a professional cabinetmaker, having a ready-to-assemble kitchen cabinet instead could be a more practical idea. Inside the kit are a complete set of tools and materials that the homeowner could use in putting the cabinets together: These include hinges, screws, and wood.
Moreover, with this kit, it allows the clients to try new cabinets for their kitchens given that it is affordable and easy. Also, clients are given the power to choose between a variety of size options?they are able to depend on it to whatever the measurements of their kitchens need.
The ready-to-assemble kitchen cabinets also vary in prices depending on what materials are used in each cabinet. These ready-to-assemble kitchen cabinets offer a variety of finishes and styles as well and one is free to use pieces as an accent if ever they wanted a more aesthetic appearance.
Before, ready-to-assemble kitchen cabinets were not as stylish as it is in the present?offering of dull, unfashionable medium-density fibreboard and thermofoil cabinets. However, if they were created with real wood, offered door styles, finishes, and wood species are only limited.
What Type of Assembly Do You Want?
You do not have to be a cabinetmaker of a professional in the field to assemble ready-to-assemble kitchen cabinets. These are actually designed to be assembled easily. But take note that the word "easy" may vary in these two given meanings:
1. There are ready-to-assemble kitchen cabinets wherein you built it yourself from scratch. With this type of assembly, you will need spring and bar clamps, cordless drill/driver, plus wood glue, hammer, saw and a staple gun.
2. On the other hand, there are also ready-to-assemble kitchen cabinets that only needs three to four tools?mallet, drill, screwdriver. It is already provided with a cam-lock and a bracket system with no cutting, stapling, hammering, or gluing needed.
Make sure you read the instructions carefully before buying one.
Advantages of Ready-to-Assemble Kitchen Cabinets
The major advantage of purchasing ready-to-assemble kitchen cabinets is that it is way more practical since you are able to save money. With these cabinets, you are given different options to choose from depending on whether you preferred the quality of wood materials. Aside from that, it is just the same quality with kitchen cabinets that are built-in.
With a more practical price of the cabinets, there is also a big possibility that these ready-to-assemble kitchen cabinets have a higher quality than that of the assembled cabinet. People are being able to save a lower cost into higher quality.
Moreover, ready-to-assemble kitchen cabinets are very simple to assemble. The kits are mostly comprised of high-quality hardware that already has pre-drilled holes and its hinges and brackets are readily attached to the cabinet sides and its doors. When assembling, all you need is a screwdriver and a mallet as well to connect the cabinets.
Disadvantages of Ready-to-Assemble Kitchen Cabinets
Even with its practical cost, having kitchen cabinets (ready-to-assemble) requires more effort and time. Although the cabinets are intended to be simple and easy to assemble, an unprofessional person might spend about 40-50 minutes to put a cabinet together. With many people involved, it might take about 20 minutes after the initial cabinet.
Also, when planning to purchase these cabinets, you will need to have a layout design to be sure where the cabinets will be placed in the kitchen and one should see to it that they are able to buy the cabinet with the right size. Moreover, homeowners need to be extra careful in putting the right pieces of cabinets in the correct and precise location.
There are instances as well that you will accidentally scratch the design of the cabinet while assembling. However, just by following the right instructions carefully, the problem will be easily avoided.
Ready-to-Assemble Kitchen Cabinets: Conclusion
Spending time in organizing your kitchen might take a lot of effort but surely it will be satisfying in the end. A family taking importance to their kitchen probably have a great number of different types of kitchen items making the kitchen harder to organize. However, with these kitchen cabinets, it will be a lot easier.
Organizing the various types of items in the kitchen cabinets makes it easier for the members of the family members and even the guests to look for needed items in the kitchen without making it like a hunting expedition.
Moreover, kitchen cabinets will also make grocery shopping and meal planning easier since you are now familiar with the location in which you have placed items and will easily recognize what items are almost consumed by the family.
On the other hand, when you already know what items are present and available, since it is organized well using the kitchen cabinets, it makes meal planning, not a burden.
Considering to purchase ready-to-assemble kitchen cabinets might be a great idea for the family. Given that it costs lesser than the other types, you are also able to choose whatever style or design you want to furnish it with might be a reflection of you as a person or your family as a whole.
Recommended Articles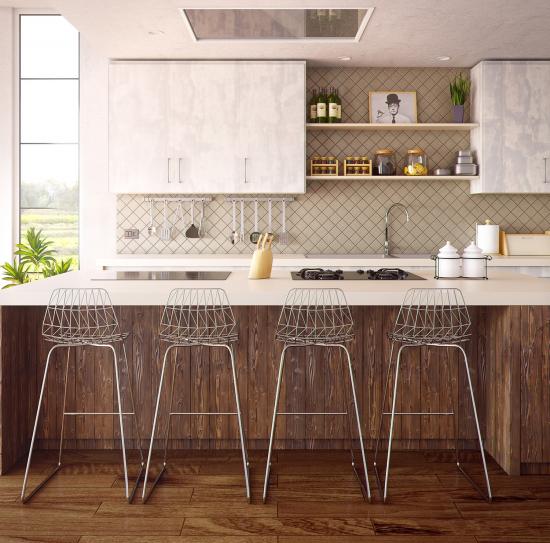 From bold patterns to stand-out pieces, the kitchen is getting a lot of attention from designers this year. Whether you are planning a reno or new build, these tips may inspire you to create the perfect trendy kitchen island you've always wanted.
Read full story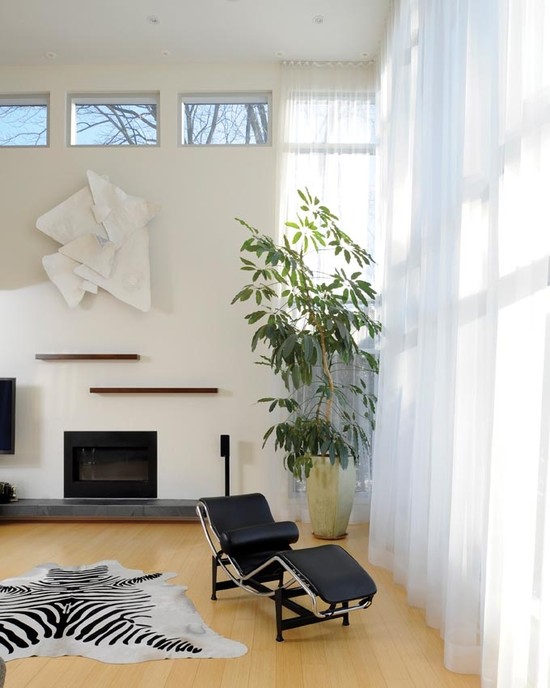 Who doesn't love the greenery that a living plant can bring to a space? Most people are afraid to...
Read full story
Comments (0)
*Please take note that upon submitting your comment the team at OLM will need to verify it before it shows up below.