Good Reads
4 benefits of using a website builder for your small business website
4 benefits of using a website builder for your small business website
by James Din
---
Every business today needs an online presence, whether it is a Facebook business page, a website, or both. We have mobile tech with 4G/5G networks and high-speed broadband to thank for this. These technologies now mean that when we seek to access information, it is almost predominantly online. When you look for insurance, want to learn about the best soccer boots, or even find out what is on at the local cinema, our go-to place is the Web.
For any small business, it does not take a genius to figure out that having a website is a priority, and with today's website builder technology, the cost of operating a fancy website is surprisingly affordable!
Nonetheless, there are so many businesses out there that are fearful of the unknown. That unknown being web development. Hearing stories of how much people paid for their website or looking at all the singing and dancing competitor websites with state-of-the-art functionalities can all look awfully expensive when you are performing competitor research.
Yet, many of those competitor websites use cost effective website builders with custom built-in CRM, social media integration, pre-built product and/or service pages, logo creators, and animations. What's more is that the costs of creating a site using a website builder is cheaper than monthly electricity, telephone, and internet bills added together, which leads us to our first benefit of using a website builder for your small business website!
1. Cost Effective
Website builders offer pre-built themes, domain names, and free hosting for a small monthly fee. When you are looking for a web design that suits your business, you can filter the designs for motorcars, ecommerce, accounting, architecture, restaurant, and many other industries. In effect, there is already an array of pre-designed websites with your business industry in mind.
You can easily add a contact us page, a nice home page with graphics, brand the site for your company, add service pages, about us pages, and more. If you want to sell services or products online, you can even add in a payment system and eComm store page. Once you make you choose the site for you, make your first monthly payment, you effectively have a ready-made desktop and mobile, responsive website at your disposal.
In the end, what you get is a fully functional white label website with business/industry specific tools and all the web pages you need to provide those looking for more information about your company via the Web!
2. Built in CRM Tools
Customer relationship management tools are all part of the parcel of signing up to a website builder. CRM tools can include a live chat system, a centralised system that stores client contact details, automated booking tools and calendar schedules. You can create forms for customers to fill in and integrate social media platforms so your customers can quickly connect with your business and build relationships, see feedback from others, and discuss your brand and its products.
CRM tools are also great for sales teams to keep track of leads, which potential clients have already been contacted, and to send automatic quotes. These sales systems are super-efficient, and the workflows use easy-to-read cards that you can manually drag and drop into different queue systems or categories.
Adding to this, CRM workflows help you with customer account management. This could be renewals, reminders to contact the customer to make sure everything is in working order, and to help businesses that are expanding to upgrade their packages. In a sense, the CRM helps your company expand in sync with your clients because as their businesses grow, the more they rely on your business's services, which your business profits from.
All this can be made possible via built in CRM provided by a website builder!
3.No Monthly Maintenance Fees
Although website builders do come with a monthly cost to use the platform, there are no maintenance fees. The way the website builder company's business model works is that it attracts millions of customers and its monthly fees cover the operational costs. What this means for you is that working behind the scenes is a fully trained and tech savvy web development team tirelessly updating the website builder platform to stay up to date with new technology.
Before website builders existed, you would need a customer website coded by a web developer. Once your website is built, any changes needed, bug fixes, or updates to technology that your website needs to adapt to all comes with extra costs plus a monthly maintenance fee.
This section connects to point number 1 - website builders are a cost effective website solution!
4. No need for mobile apps
The last point to make is that website builders negate the need for mobile apps. Why spend money on an app that can only reach Android users or only reach iOS users, when you can use built-in HTML5 website applications via your website builder?
When your customers interact with your services, their mobile web browser acts as the application using HTML5. This code makes the web page look and feel exactly like a mobile app. Therefore, account management, payments, orders, communications, and more, can all be achieved in sync via a desktop or mobile device.
Using website builder HTML5 apps means you don't limit your market reach to only iOS or Android users. In fact, you expand your market reach to all operating systems!
Photo: Igor Miske, Unsplash
Recommended Articles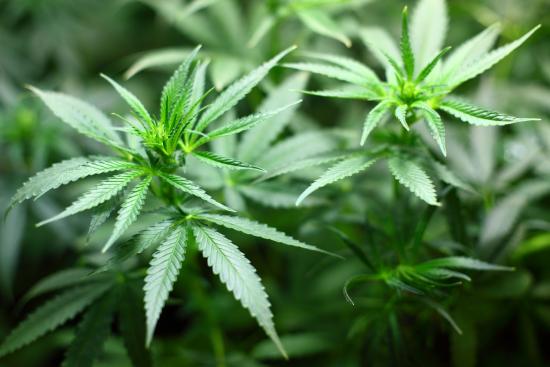 Experts predict that the Canadian CBD market will be worth about $22 billion by 2022.
Read full story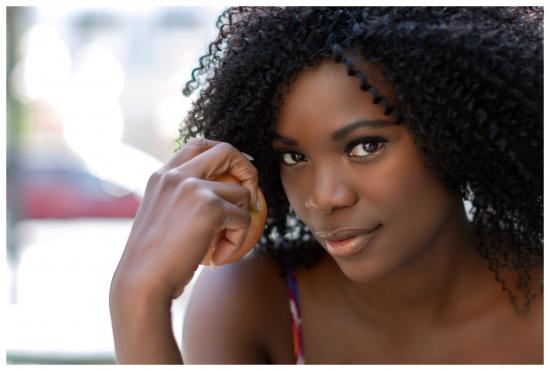 Today marks the beginning of Black History Month and the Nation's Capital is hosting a variety of different cultural events to recognize and celebrate this important month.
Read full story
It looks like a regular tire without the sidewalls, but this prototype does everything conventional rubber will do – and more.
Read full story
Comments (0)
*Please take note that upon submitting your comment the team at OLM will need to verify it before it shows up below.