5 reasons to visit Ottawa this spring
When the snow is melted and everything starts coming back to life, the chilly weather gives way to warmer temperatures and the maple trees begin producing their maple sap, it's an ideal time to visit Ottawa. Whether you're planning to come for business, to search for a new home among the Ottawa townhouses, or simply for pleasure, there are lots of reasons to head to this city in the spring, including these.
Take a Maple Syrup Tour
Lanark County is the "maple syrup capital of Ontario," and Ontario is the second largest producer in the country with a production level of over 264,172 gallons of the stuff each year. One of the best things to do in the springtime is to visit some of the maple makers and sugar shacks. The season begins in late February and runs through March, sometimes well into April. Be sure to stop by Stanley's Olde Maple Lane Farm where you can watch the sap boil on a traditional wood fire at a sugar bush that's hundreds of years old, take an old-fashioned sleigh ride, purchase maple-related items and enjoy a pancake meal. At the Proulx Maple & Berry Farm, you can not only enjoy tasting the maple syrup that's collected from maple trees, some that are over 200 years old, but you can dine on pancakes, take a wagon ride and get up close to animals at the petting farm.
Attend PoutineFest
The annual PoutineFest takes place over four days in early May, May 2 through May 5 in 2019, at Poutine Plaza in Ottawa City Hall. It features, of course, everything Poutine, including traditional, extreme, and the "World of Poutine" – there are more than a hundred different choices. It also includes plenty of craft beer, live entertainment, a kids' fun zone, feature foodies and more.
The Canadian Tulip Festival
Hosted annual in May (May 10-20, 2019), the Canadian Tulip Festival showcases over a million tulips in bloom as well as a wide range of activities and attractions, and hundreds of performers. You'll be mesmerized by the gorgeous multicolored flower beds that line the pathways along Rideau Canal and in Commissioners Park where there are some 250,000 of the flowers in bloom around picturesque Dows Lake. You can even sign up for a guided biking tour where they experts will point out the best places to view the tulips.
Visit the Mackenzie King Estate
Located in Gatineau Park, this 231-hectare country estate once belonged to the longest-serving prime minister of Canada, William Lyon Mackenzie King, with spent nearly a half-century here from 1903 to 1950, expanding and beautifying the property. When spring arrives it's an ideal place to get your nature fix while learning about its history, with guided tours, wooded paths for tranquil walks, beautiful gardens in bloom and even a tearoom.
Meet Animal Babies and More at the Canada Agriculture and Food Museum
This working farm in the heart of Ottawa is open from March to October, and spring is one of the best times to visit with the farm animals giving birth. You'll be able to see the foals, calves, lambs, piglets and other adorable newborns in the barns and barnyards, and even take part in milking. A visit in mid-May, May 16 and 17 in 2019, also brings the chance to attend the Sheep Shearing Festival here which includes sheepdog agility demonstrations, sheep herding, shearing and more.
Recommended Articles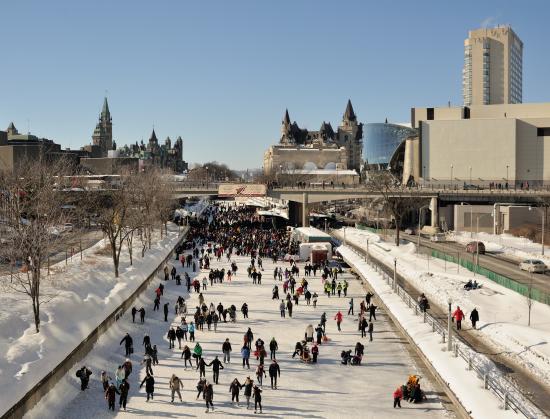 Ottawa city has the most outdoor skating rinks in Canada. With over 250 outdoor skating rinks, this is one winter activity that shouldn't be missed!
Read full story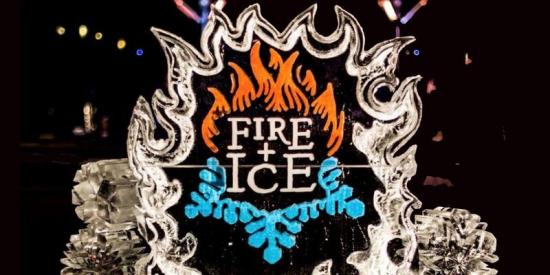 This family-friendly event takes place on Bank Street between Wellington and Catherine Street on February 8 and 9 (11am to 11pm).
Read full story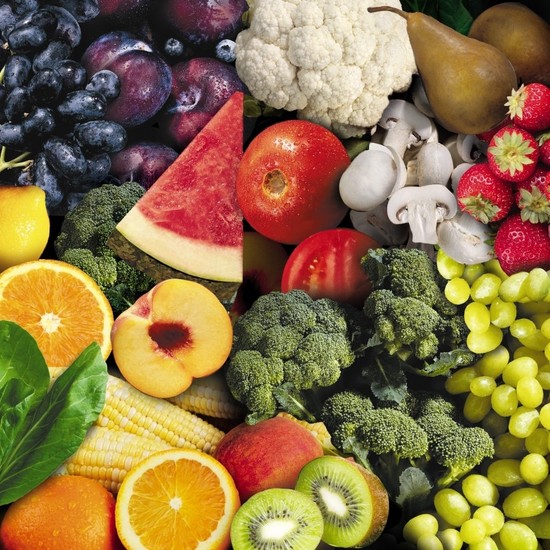 Digesting the evidence Many organizations cook up recommendations for the number of fruit and vegeta...
Read full story
Comments (0)
*Please take note that upon submitting your comment the team at OLM will need to verify it before it shows up below.