Good Reads
5 Reasons Why People Prefer Online Loans
5 Reasons Why People Prefer Online Loans
Gone are the days when people had to line up in banks and go through a tedious process to obtain a loan. Nowadays, there are online loan companies in Bulgaria and across the globe that offer fast online loans to borrowers.
Here are five reasons people prefer online loans and what to consider when taking one.
They Are Convenient
Most online loan companies in Bulgaria and across the globe have loan apps, enabling individuals to apply for and obtain fast online loans from the comfort of their locations.
Moreover, these apps operate 24/7, allowing borrowers to take out fast online loans anytime.
Another benefit of online loan apps is that they help people track their transactions. Most apps give detailed statements of the loans an individual has already borrowed, the loans they have cleared, outstanding debts, and more.
Some apps take it a step further by sending reminder text messages to borrowers about their unpaid loans so they never miss making a payment.
This information not only helps individuals stay up to date with their loan transactions, but it may also serve as evidence in case there are any errors in loan repayments.
Easier Loan Application Process
Unlike traditional bank loans, online loans have a shorter, easier application process. All an individual has to do is fill in the application form with the required information, submit it, and wait for it to be approved.
Quicker Loan Approval And Disbursement Process
Many people prefer fast online loans because of their quick loan approval and disbursement process. Most online loan lenders take approximately 24 hours to approve and disburse an individual's loan.
Flexible Loan Repayment Period
Another advantage of online loans over bank loans is their flexible repayment schedules.
Most online loan apps allow individuals to choose their preferred payment period from available options. So, a particular app may allow borrowers to choose how long they want to take to repay their loans fully. It could be 14 days, a month, two months, etc.
However, remember that the longer one takes to repay a loan, the higher the interest rate may be.
Numerous Lenders to Choose From
The good thing about fast online loans is that individuals don't have to settle on the first lender they come across. Thanks to the internet, borrowers can compare different lenders and their offers before settling for one. This allows people to choose a lender who charges interest rates they can afford and, most importantly, have loan terms and conditions they are comfortable with.
That said, here are a few factors to consider before taking out an online loan.
The Online Loan's Terms And Conditions
While it may sound tedious, going through a particular lender's terms and conditions before taking a loan from them is critical.
That document contains a lot of information that helps one make a more informed decision on whether or not they are comfortable with taking out a loan from that lender.
For starters, it explains whether the loan has a fixed or a variable interest rate. While a fixed rate may seem high initially, it is fixed, which is an advantage.
On the other hand, while variable interest rates are initially low, they aren't fixed. This means there's no guarantee that it will remain the same throughout the repayment period.
Another important information in that document is the penalty for late loan repayments or defaulting. What happens if an individual misses a scheduled loan repayment? How long does the lender take before implementing the penalties mentioned in the document?
Individuals need to review this document before taking out a loan from a particular lender.
Your Credit Score
Since fast online loans are unsecured, lenders mainly use an individual's credit score to determine how much they're willing to give them as a loan or whether they'll give the borrower one in the first place.
So, the higher an individual's credit score is, the more likely they are to qualify for a loan from most lenders. But what if one has a poor credit score?
While there are online loan companies in Bulgaria and beyond that offer loans to individuals with a poor credit score, they may have stricter loan requirements. For instance, they may require borrowers to bring in co-signers.
Additional Charges
Most online loan lenders charge borrowers additional fees other than interest. Among them include origination fees, late repayment penalties, and loan application fees, to mention a few.
So, individuals need to compare these charges from different lenders before taking out a loan from a particular online loan company.
One critical thing to look at when comparing these fees is whether the lender deducts them from the initial loan amount or adds them to the final loan amount to be repaid. Some lenders may deduct the origination fee from the borrower's initial loan amount. On the other hand, some lending companies prefer to add it to the final loan amount to be repaid plus interest.
Conclusion
It's undeniable that the introduction of fast online loans is a breath of fresh air for so many people. Individuals can now obtain a loan instantly regardless of location and time of the day.
However, individuals still need to be keen before taking out an online loan to avoid unnecessary problems in the future.
Recommended Articles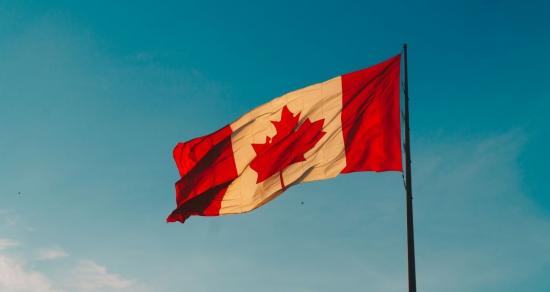 Few would disagree that the United States of America is one of the most talked-about nations in the entire world.
Read full story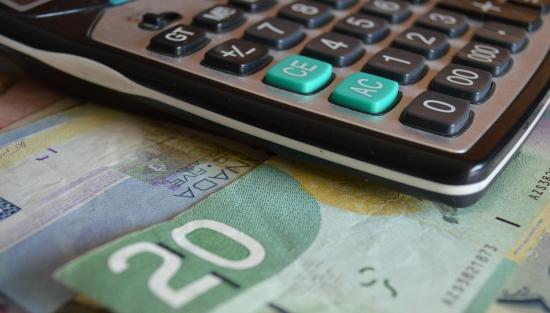 When most people think of business-related expenses, they typically imagine their startup costs.
Read full story
It took several years for a proper investigation to get underway and further longer to compensate the veterans who had been exposed.
Read full story
Comments (0)
*Please take note that upon submitting your comment the team at OLM will need to verify it before it shows up below.