5 summer care tips for skin
Summers are just around the corner, so are the skin-related issues that accompany it. Who does not like perfect freshly sun-tanned smooth skin? However, are you prepared for it? The sun comes from sunburn, heatstroke, etc., which take a massive toll on the skin. The process of preventing breakouts and minimizing sun damage during the summer months is a daunting task. Heat, along with pollution, is a deadly combination for your skin.
Summers are here, and so are we to save you from it. So here we have a few straightforward things that you can do for your skin during hot and humid days.
Simple tips for skin care during summer.

Exfoliation is a process through which dead skin is removed from the body so that fresh skin gets space to grow and you receive glowing skin instead of broken skin. There are a lot of products available in the market for exfoliation. Nevertheless, they also have their chemical component, so preferably try and use organic & herbal products. The fragrance shop is the ideal stop with a comprehensive collection of different organic products for the protection and maintenance of your skin.
Going back to basics, sunscreen is a mandatory requirement for all skin types. Also, the fact that sunscreen is required only during the summers is a colossal myth. It provides protection of skin throughout the year, including the sunny, rainy, and dry days.
Choose a sunscreen that contains UVA and UVB protection and check the SPF as required by your surroundings. The use of sunscreen is also skin safe and delays the onset of wrinkles, and reduces the chances of early skin aging. It would be best to keep in mind to reapply your sunscreen at least three times a day.
Hydration is the key to a sunshine glow on your face during peak summers. Water and liquids constitute around 79% of the human body. It is essential to keep a check so that our body can perform its day-to-day functions properly.
Hydration makes sure that our skin is not dry, tight, and flaky. Dehydrated facial skin during summers makes it prone to dust and makes a face look pale, red, and itchy. Say no to pores and wrinkles by staying hydrated during the summers and making your face look healthy, smoother, and softer.
One common mistake that many people make is they do all sorts of skincare rituals for their face and body, but often they ignore eyes and lips. Lip requires an equal amount of exfoliation, if not more than skin. Lip skin dries out much more than your body. You can purchase options for lip exfoliation, or you can get one that is suitable for both lip and body.
The eyes are the most attractive feature of the human body. However, the effects of stress and pollution are primarily evident in the eyes. One sleepless night or day out in harsh weather can give you gloomy eyes with dark circles. So using a good eye cream is very important, especially during summers.
Makeup, in general, is harmful to the skin. However, makeup in combination with pollution and heat is harmful to another level. Even with the use of organic makeup, exposure to the sun leads to sweating of makeup, making your skin oily. Also, it leads to pimples, acne, skin breakouts, early aging of the skin, etc. Therefore, it is best if you keep the use of makeup minimum during the summers.
Conclusion
People spend a considerable amount of money on skincare during summers. From frequent salon visits to endless products just to take care of your skin. Nevertheless, all you need to do is take basic steps to heal and maintain your skin from within. So the beach season is almost here, but this time instead of taking all sorts of extreme measures, follow these simple rules to keep your skin healthy and glowing. So wear your sunglasses, carry an umbrella, and let us go to the beach with just sunscreen, drinking water, and a camera to click a million pictures of your glowing skin.
Recommended Articles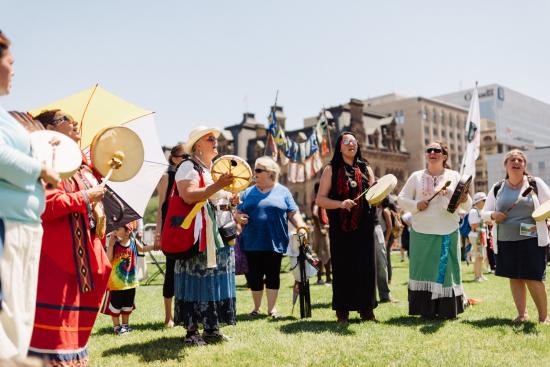 As the crowd gathered at the heart of the Nation's capital; Indigenous, Muslim, Christian and NGOs sang in solidarity and emphasized the restoration of the sacred site for our children and grandchildren
Read full story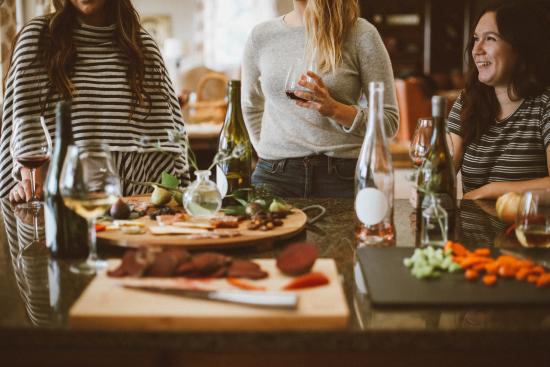 When shopping, you will discover that there are different styles of wine ice buckets to select from. This buyer's guide will help you make the right choice when selecting one.
Read full story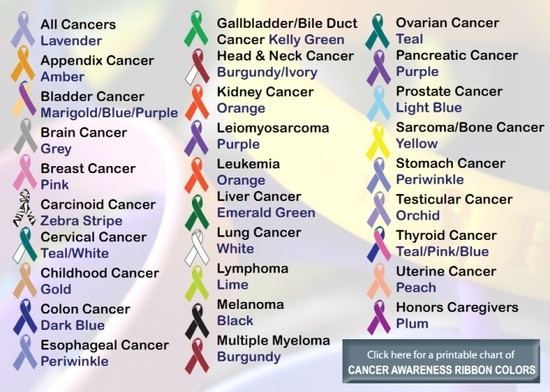 The science will tell you that cancer is a disease that starts in our cells. It is when abnormal cel...
Read full story
Comments (0)
*Please take note that upon submitting your comment the team at OLM will need to verify it before it shows up below.