Travel
5 tips for staying on top of business while traveling
5 tips for staying on top of business while traveling
A successful businessperson is someone who knows the importance of staying productive. Knocking out tasks from the comfort of your office is easy, but how can you stay on top of work when you're on the go? Whether you're traveling locally, to another state, or abroad, there are likely to be tons of opportunities in which you can maximize your time in order to get some work done.
Being away from the office doesn't mean that you have to be completely in the dark as to what's going on at work. When you have the right tools and tips, you can continue to be a committed professional from the airport, hotel, or even when you're hundreds of miles above land.
Here are five tips to stay on top of business while traveling.
1. Create a Checklist
Before heading off to the airport, take some time to create a checklist of work that needs to get done while you're traveling. From small items such as replying to an important email or proofreading a business report to larger items such as creating a new slide deck for an upcoming meeting with a new investor, make sure to jot down everything that you want to accomplish.
Even if you have the best memory, traveling comes with its own stressors and distractions. By creating a list of must-do tasks, you don't have to worry about forgetting to complete an important task or missing a due date.
2. Make Sure You Have Access to the Right Tools
While traveling, you need to create your own virtual desk. To do this, you'll, of course, need a few connected devices such as a mobile phone, laptop, and/or tablet. But, what good is a connected device if it doesn't have the software that you need in order to tackle daily business tasks?
There are many different tools that you'll want to have access to in order to successfully get work done while on the go. One of the most important tools that you don't want to be without is a conference calling app. A conference calling app is perfect for those times when an email or text won't do.
With the best conferencing service, you can have face-to-face meetings no matter where you or other participants are located. So whether you need to have a one-on-one with a client or want to join the weekly team meeting happening back at the office, conference calling software allows you to effortlessly stay in touch.
Other tools that you'll want to have while traveling include:
Project management
Electronic signature
Expense management
Mobile document processing (ie. Google Docs or Microsoft Office)
With the right apps and tools, you can effortlessly work while traveling. From dialing into a conference call or signing business documents, there's no limit to what you can do when you have the right software.
3. Tackle Writing While in the Air
While most airports and airplanes have WiFi, the connection is often slow and unreliable. Avoid the risk of losing work or getting frustrated with a slow connection and instead use your travel time for writing. The flight is the ideal time to respond to emails, clean out your inbox, and even create a few presentations and reports.
To get in the zone, put on your headphones to block out all of the in-flight noise and then get to typing!
4. Update Your Schedule
Just as you manage your calendar back at the office, it's even more important to keep track of your availability when you're traveling. Mark your calendar with times that you're traveling, attending meetings, and when you're free. This way everyone knows when the best times are to contact you and when you may have a few minutes to have a discussion.
Share your schedule by using apps such as Microsoft Outlook or Google Calendar. This way there's no question as to where you are and what you're doing throughout the day. Sharing your schedule also minimizes distractions, so you don't have to worry about your phone ringing during an important business meeting.
5. Take Care of Yourself
This one seems simple, but when you're traveling for work, it's all too easy to put yourself on the backburner. But, if you want to remain productive while traveling, it's crucial to ensure that you're mentally, physically, and emotionally healthy.
If you're traveling a distance, staying well-rested and hydrated is important. Traveling across time zones is likely to cause jetlag, which will make you feel tired and not wanting to do much work. But, you can combat the effects of jetlag by drinking plenty of water, sleeping during the flight, and exercising.
Another key part of taking care of yourself while traveling is to not overdo it. Traveling is stressful and trying to knockout deadlines while on the go is even more stressful. Set aside time to take care of you. Whether it's taking a walk outside, exercising, or trying out the hotel's morning yoga class, "you" time is important.
Conclusion
Traveling doesn't mean that you can't get work done. There are all sorts of ways that you can stay on top of business while on the go. Follow these steps and you'll be surprised just how little you have left to catch up on when you're back at the office.
Photo: Pixabay
Recommended Articles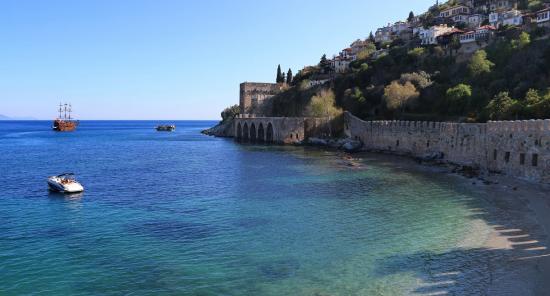 The centre of history for thousands of years the Turkish Riviera is the ultimate beach vacation!
Read full story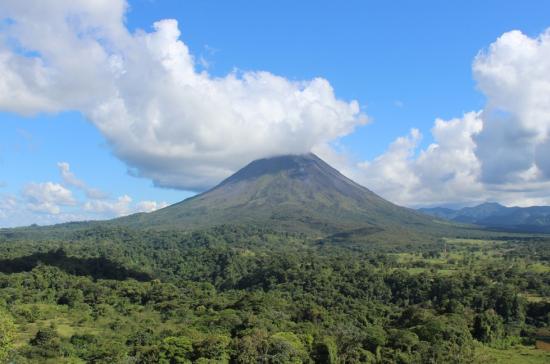 Pura Vida, meaning simple life or pure life, is a term heard almost everywhere from people of all walks of life in Costa Rica. But they don't use it as a greeting or an enduring term, they live it.
Read full story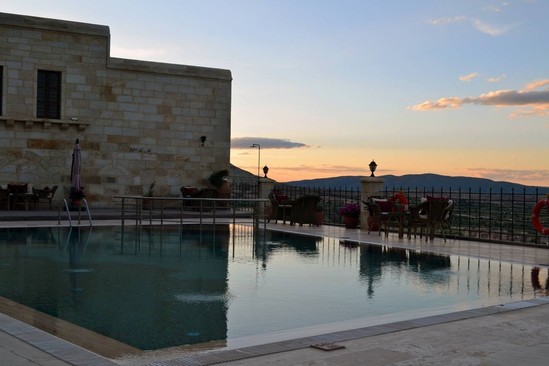 OLM Director of Operations had the chance to stay in a luxurious cave hotel in the Kapadokya region of Turkey.
Read full story
Comments (0)
*Please take note that upon submitting your comment the team at OLM will need to verify it before it shows up below.