Amanda Rheaume's Holding Patterns
Photos by Jen Squires, supplied by NAC.
One woman, one venue, both of them in a period of transition and ready for change. For Métis singer-songwriter Amanda Rheaume, it was a few steps back in order to move forward through some pain and sad realities on a rocky road to find herself again. For the National Arts Centre Fourth Stage, it is a time of rejuvenation, to close the doors on the past and re-emerge anew, ready to, once again, welcome the music. Both come together on May 5 to say goodbye and boldly face that change, one if only for a little while and the other in her songs.
"We stand chasing that obsession / just close the door", "we're in a holding pattern / don't you know it's time to land", "no more looking back, they say, living in the yesterday / no more wasting this life", "I will do today what I might do tomorrow / the wolf of time don't owe me any favours" are lyrics from Rheaume's new album, Holding Patterns. It's a deeply personal release for a musician not afraid to hang a couple of hardships out on the line to dry or, in some instances, be thankfully carried away by a good strong wind.
"The songs on this album reflect a theme that I became aware of in the last year," explains Rheaume, looking back on a time of turbulence that helped shape the songs on this release. "Certain situations in my life – romantic relationship, business relationships – weren't contributing to my life in positive ways and a lot of the songs reflect on taking control and responsibility of my own actions and non-actions and, in a way, reclaiming myself again. I liked the idea of the patterns that hold us and the patterns we hold onto. I felt it spoke to me."
She's no stranger to the local music scene. Born and raised in Ottawa, Rheaume says this was the perfect place to start her career, slowly honing her craft at open mics around town and places like the Blacksheep Inn, eventually performing at Bluesfest opening for Lucinda Williams and Emmylou Harris. She's played across the country, toured Europe and looks back at a stint playing the Faroe Islands, the archipelago between the Norwegian Sea and North Atlantic, as one of the most incredible experiences of her life. These days, averaging 160 shows a year, she laughs, wondering how she finds the stamina.
"I actually am finding it harder to play that number of shows per year as I get a bit older. I used to perform a lot more in Ottawa than I do now which means that when I am home I am just home, not performing a ton. It can be challenging to stay healthy and grounded on tour. I attempt to exercise when there is time and also make sure that I eat healthy and get enough sleep. Luckily I've been able to hire a tour manager the last few tours and that has helped a lot!"
Holding Patterns is Rheaume's fourth album. She released her first, an album of Christmas songs, in 2009, followed by more original material on Light of Another Day (2011) and Keep a Fire (2013) which was nominated for a Juno for Aboriginal Album of the Year. Her roots are very important to her. Where Keep a Fire explored her Métis heritage, the first single off Holding Patterns, "Red Dress", finds Rheaume honouring the over 1,180 murdered and missing Indigenous women and girls in Canada.
[embedyt] http://www.youtube.com/watch?v=AeoJWh0Ujr4[/embedyt]
"I had been wanting to write this song for a long, long time but I was never sure of the tone or the message. I didn't know how to approach it," says Rheaume. Inspiration would come to her through the tragic case of Cindy Gladue.
Gladue, a 36-year-old aboriginal mother of three, was found dead in an Edmonton hotel bathtub in June 2011. She had bled to death from a demeaning wound while her accused killer, married Mississauga truck driver Bradley Barton, slept nearby. In what many consider to be an extreme indignity, for the first time in the history of the Canadian justice system, a victim's preserved body parts were brought into the court room as evidence. Barton's acquittal would spark protests across the country and leave Rheaume appalled.
"I attended a rally for Cindy once the verdict came out that Barton was not guilty of her death. I had never been so disgusted in my whole life," she says. "I think that is when the idea and angle for the song started brewing from the perspective of victim blaming."
"I see the line of all the broken hearts lining up to tell their side to the already one-sided story," sings Rheaume on the moving track, co-written by Jim Bryson and featuring friend Chantal Kreviazukon vocals. The video, where dancer Aria Evans moves slowly through a snowy landscape clad in red, was inspired by Jamie Black's REDress Projectwhere 600 red dresses were placed in public spaces around the country to draw attention to aboriginal women killed in violent crimes. All proceeds from the single are to be donated to the Native Women's Association of Canada's Safety and Violence Prevention Program.
Related:Jim Bryson Returns Home.
Activism and awareness for the causes she is passionate about are just as much a part of Rheaume as her music. She's performed for the Boys and Girls Club and had tracks included on Babes4Breasts compilations, but she looks back to a moment on an airfield in Kandahar that really changed her outlook on what her music can do.
"When I performed for the Canadian troops on Canada Day in 2011 I had an intense epiphany. It really became clear to me that every time I step on stage and sing or perform, it is an opportunity to make some kind of an impact. I started becoming acutely aware of my lyrics and my message. I also really feel that if we all do even just a little bit that some major change can happen in this world. I feel it is so important to be aware and to try and help as much as possible with a cause or group that you feel drawn to."
On the song "The Day the Mountain Fell", like a clipping taken out of an old scrapbook, Rheaume shares a piece her family history.
"In 1958 there was a landslide in Prince Rupert British Columbia that fell onto a small community of houses," she relays, going on to explain how this event links to her family. "The day the mountain fell there were two workers that saw the landslide. They ran towards the slide to see if they could help get anyone out. These two men followed the sound of a baby crying only to find her little arm poking out of the mud. This little girl was my cousin Selma and they called her The Miracle Child because she was the only survivor."
Holding Patterns is a powerful release both musically and lyrically. Rheaume, you feel, isn't holding anything back. Though the album has themes of loss and grieving, she doesn't leave you dwelling in the negative for long. This is about hope, rising up out of your ashes and dusting yourself off to start again clean. On Holding Patterns, blank pages aren't things to fear but places to create something new upon. Pick up the pen and just start over. Get in that car and drive. Many of the tracks are leaving way stations, the regrets remain there in the ruins of what once was, and you ride onward down the unknown highway with both a smile and tear, heading into whatever awaits you on the horizon.
When she takes the Fourth Stage on Thursday night for a sold out performance it will be for the last time in this version of the venue. Renovations to the NAC will close the stage down for a year-long makeover. It has been one of Rheaume's favourite places to perform so it's very fitting she was chosen to play the final show before the construction crews roll in.
"I have performed there a number of times for songwriting circles, and it is incredible when the lights go down and the curtains are drawn, the candles are flickering on the tables and you can see the faces of the audience lit up from the stage lights. The sound is the best in the city and it is the biggest treat to perform there. The Fourth Stage is a magical place."
For those who didn't get to snag a ticket to the show, you don't have to wait long to hear the new album. Holding Patterns will be released on May 6.
Recommended Articles
All photos by Andre Gagne. Trish Bolechowsky is all about the music, and the more she can add to the...
Read full story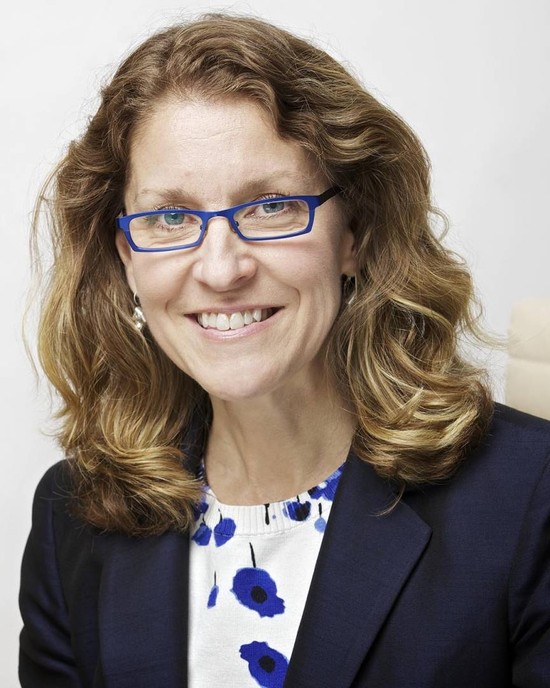 How does one succeed at leading one of Canada's most esteemed institutions while handling budget c...
Read full story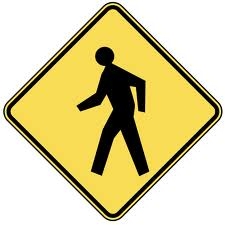 Hard to believe that it was only a short while ago the days were darker, colder and winter was casti...
Read full story
Comments (0)
*Please take note that upon submitting your comment the team at OLM will need to verify it before it shows up below.