Best apps for seniors
Nowadays there is an overwhelming number of apps available for smartphones, tablets and other mobile devices. With an app for just about everything, it can be difficult to navigate the world of Candyland and Angry Birds. Today especially, as we battle the ongoing COVID-19 pandemic, a wide range of apps can be useful for keeping in touch with loved ones, staying in physical and mental shape, and generally keeping ourselves amused.
To help navigate the world of apps and understand some of the best ones to download during this difficult time, we've compiled the following list of practical, functional and highly-rated apps for popular categories — including fitness, brain training, dating and socializing, and generally useful nice-to-haves that are perfect for seniors!
Best Smartphone Apps for Seniors
Whether you want to stay abreast of current news, keep your mind sharp, or curate playlists of your favourite music, there's no shortage of Android or iPhone apps for seniors available right at your fingertips. Check out some of the following:
Spotify (cost: free for basic plan, upgrades available)
The right music can help you power up, mellow out, or get inspired. On Spotify, you get to create your own playlists based on your favorite genre, artist or a specific song. You can also share playlists, or have playlists made by friends and family shared with you.
The Basic Plan is free, but doesn't allow offline streaming and includes commercials.
The Individual Plan is $9.99 CAD/month after the offer period.
The Duo Plan is $12.99 CAD/month after offer period and includes two accounts.
The Family Plan is $14.99 CAD/month after offer period and can include up to six accounts.
Skype (cost: free with upgrades available)
If you have friends and family in other cities or countries, or even ones in your hometown who you aren't able to see in person because of social-isolation and distancing, Skype is a trusted alternative to long-distance and international calls. Skype reduces the cost of such calls and provides other options as well, including instant messaging and video conferencing. It features:
No contract, you can pay by month and cancel anytime.
Six different deals, ranging from as little as $1.49 per month, giving you 100 minutes, usable on mobile or landline, to the most expensive deal, $13.99 per month, for the "World unlimited minutes." You can also video chat – for free – over wireless Internet.
The Weather Channel(cost: free)
Another app that regularly tops the "best apps" list is the Weather Channel, which is a reliable source of information regarding current and upcoming weather and weather-related news, anywhere in the world. During COVID-19, it can be useful to monitor the weather to inform your daily walks or trip to the grocery store, if permitted. The app also provides:
The UV forecast.
A personalized weather report.
It can help you keep track of your most-travelled routes and the weather you will encounter traveling them.
A number of other features that help keep you as informed as possible about the weather worldwide.
MediSafe Medication Reminder(cost: free)
MediSafe Medication Reminder helps to simplify your life and is highly regarded by healthcare professionals. Besides reminding you when to take specific medications, or that you need to refill a prescription, this app can help you keep track of your blood glucose levels, blood pressure, weight, pulse and temperature.
NPR (cost: free)
NPR remains a trusted source of news, both national and international, and offers a number of other entertaining and thought-provoking programs. The updated version of the NPR app includes an even broader array of pertinent stories, podcasts and more. The app can also be set up to send you notifications for a beloved show, and allows you to search for topics of interest.
Best Workout & Mental Health Apps for Seniors
Whether you're looking for motivation, tracking capabilities, or even personalized workouts, there's a number of apps that can help you realize your fitness and mental health goals. If you find yourself indoors more often that useful because of the ongoing COVID-19 situation, you may find engaging in some physical activity from the comfort of your home to be useful. Chief among the most popular workout apps for seniors include:
MyFitnessPal (cost: free, upgrades available)
With MyFitnessPal, you can establish a personal calorie goal and log all your caloric intake to ensure you're meeting your daily goals. You can also log your exercise, track your weight loss, and keep up with your friends' or family's progress.
Nike+ Training Club (cost: free)
Equipped with more than 100 trainer-certified workouts, this app allows you to customize your workout plan depending on what equipment (if any) you have available, your starting fitness level and much more. You can also target specific areas of the body with different strength, endurance and mobility exercises.
MapMyWalk (cost: free)
Made by the same people behind MyFitnessPal, MapMyWalk helps you to set goals and track everything about your walk including: distance, speed, duration, steps, and elevation. You can also see what routes your friends have mapped and discover new ones in your area. Be mindful, however, of your personal situation regarding the ongoing COVID-19 situation, and if it's advisable for you to be going on walks.
7 Minute Workout (cost: free)
Equipped with illustrations to ensure you perform each exercise with proper form to avoid injury, this app allows you to build a workout routine for yourself that meets your fitness goals.
Daily Yoga (cost: free, upgrades available)
This app is for those seeking a more calming workout experience. Daily Yoga will help you build a daily routine of strength and mobility exercises, and includes Pilates and meditation classes.
Moodfit (cost: free)
Whether you're experiencing anxiety, depression, or high levels of stress, Moodfit is designed to help you feel better. After filling out a questionnaire, you can determine the severity of any symptoms you may be experiencing, and read articles and listen to audio files to help you better understand what you're experiencing. Moodfit also allows you to track your moods, its cognitive behavioral therapy section can teach you how to dispute overly negative thoughts, and allows you to create and test your own experiments.
Headspace (cost: free, upgrades available)
Headspace was started by Andy Puddicombe, a Buddhist monk who made it his mission to teach meditation and mindfulness to as many people as possible. You start with a 10-day introductory trial where helpful animations and guidance from Puddicombe help you gradually build your meditation practice. After the initial trial, Headspace costs $12.99 per month, or $3999.99 for lifetime access.
Best Brain Training Apps for Seniors
There are a number of brain training apps, which can be used to help improve memory and overall brain health, both of which are extremely important during this COVID-19 situation. Some of the most popular apps amongst seniors include:
Elevate - Brain Training (cost: free)
This brain training app can be used to help improve focus, processing speed and memory. The training is made fun with games designed to help improve various mental skills. Many of these programs can be personalized to track performance over a set period of time. Users also receive daily challenges to help meet their goals.
Left vs. Right: Brain Games (cost: free)
This app allows users to exercise their brain on the go. The app is set-up with 49 games that will test your adaptability, awareness, reasoning, reflex, patience and precision.
Lumosity - Brain Trainer (cost: free)
Lumosity is one of the most popular apps in this category. This app provides a number of games designed to increase brain function and cognitive ability. These games are developed based on scientific research into easy-to-learn brain enhancers that allow users to learn about how their mind works.
Peak (cost: free)
This app features brain exercises designed to help users improve their mental abilities, as well as allow them to extend the limits of what their brains can do. This app is especially useful for seniors, as it helps them sharpen their problem-solving skills, improve their memory and develop their mental agility. It features more than 40 games developed to offer in-depth insights that help track your progress. Keeping the value of time in mind, this app comes with short but intense brain workouts based on one's life.
Best Dating & Socializing Apps for Seniors
Online dating is ubiquitous in today's age, and there are plenty of apps catered to the 65+ crowd who seek meaningful, long-term relationships. While physically meeting up with someone may currently not be possible during this COVID-19 situation, you may still consider meeting and interacting with new people online. Some popular ones include:
OurTime (cost: free)
OurTime is a dating site tailored specifically to those over the age of 50. Using the popular swipe method to filter through matches, it also allows users to browse matches and gives you the ability to find new matches through searching.
eHarmony (cost: free, upgrades available)
Like other long-standing dating websites, eHarmony uses a lengthy questionnaire to help guide suitable matches for their users. This app is aimed at those looking for long-lasting relationships and allows users to search based on whatever filters they desire.
Lumen (cost: free)
Strictly for those over the age of 50, Lumen is a relatively new app for older dating. It doesn't come with a corresponding dating site, so users can only use the app to interact with matches and the community. It also doesn't use a swiping function, but instead encourages users to view other users by looking through the 'Discover' section.
SilverSingles (cost: free)
Similar to Lumen, SilverSingles is a dating site for those over the age of 50 and has been designed with older singles in mind. Users fill out a personality test to gauge their goals and values, and the app will send them between three and seven compatible matches per day. If, on the other hand, you prefer browsing, then you can simply filter by whatever you want to find in a potential partner.
As seniors continue to become increasingly tech-savvy, more apps will be developed to cater to their interests and needs. In addition to the apps listed above, there are a few staples that you should consider installing (if you haven't already!) that will help keep you connected with your network of family, friends and other loved ones. They include:
WhatsApp
FaceTime (which comes pre-installed on all iPhones)
Facebook and Facebook Messenger
Instagram
All of these apps can be especially useful for keeping in touch with friends, family and loved ones for the duration of the COVID-19 situation.
If you're considering the move to a retirement community with other active seniors, check out Seasons Retirement Communities to learn more.
Recommended Articles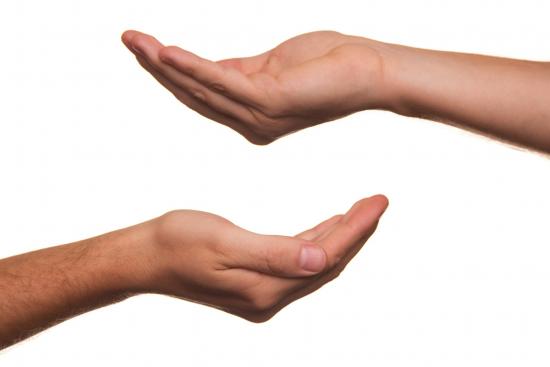 Seven in ten Canadians have given to charity over the past year, and almost half of donors are open to different sorts of giving approaches than just the traditional solicitation letter, according to the 2018 What Canadian Donors Want Survey, conducted by the Association of Fundraising Professionals (AFP) Foundation for Philanthropy – Canada in partnership with Ipsos.
Read full story
Eventually they will be out of the house, and the lessons learned from working now will stay with them for a lifetime.
Read full story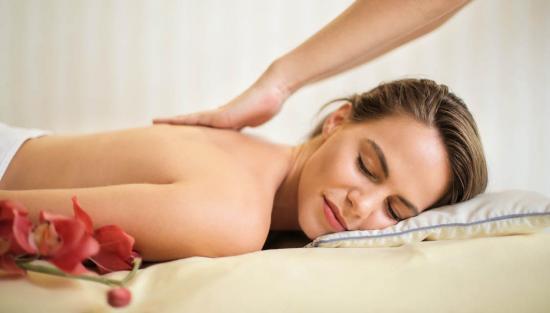 Body massage is one of the most useful, pleasant and relaxing procedures.
Read full story
Comments (0)
*Please take note that upon submitting your comment the team at OLM will need to verify it before it shows up below.