Building a Culture Bridge with Music
While in a little town called San Jose in the South of Spain last year, a buddy and I went to a local jam session. We had no instruments other than our voices and we made no plans to entertain. Yet, within minutes of arriving, we were playing and singing along. Funny thing is, even as most of the musicians didn't speak each other's language, the joint was full-out rockin', people were dancing in the aisles and lasting seeds of friendships were planted. On the way back to our apartment that night, I'll never forget what my buddy said, albeit in somewhat of an inebriated stupor: "Music is the universal language, and I am fluent in it". I know how he feels.
You don't have to travel to Spain to experience the universality of music, ample examples and opportunities abound with a measure of community minded spirit, sincere effort and the help of some talented musical friends. The Tusarnaarniq Sivumut Association (TSA) – Music for the Future is a shining home-grown example of an initiative that goes a long way towards bridging cultural values.
Music for the Future came into existence in 2004, when Julie Lohnes, a high school teacher from Nova Scotia, ventured to Pond Inlet, Nunavut to pursue her career. While teaching here, she was inspired by her student's love of music. In Lohnes' words, "there was a desire of the youth there to learn and play musical instruments and there was a lack of structured after-school activities for them". While, Julie is quick to point out that the youth themselves were the driving forces behind starting the club, she also adds "the purpose was, and still is, to provide a safe environment in which students can learn to read and play both traditional Inuit and popular music, fostering their individuality and musical growth."
Once there, Julie quickly learned about her student's unquenchable musical desire. Yet more challenging was the fact that there was virtually no access to musical instruments and learning materials while living in one of Canada's most remote Arctic communities. Pond Inlet is over 3,000 kms from Ottawa and with no music classes offered in the school and a lack of structured after-school activities, undaunted, Julie saw an opportunity to share music and create lasting bridges. In 2004, she and her students formed the Nasivvik Music Club where students could learn how to read and play western and traditional Inuit music and foster their creative spirits, in a safe environment.
From a very modest start of only one guitar and a few recorders, interest grew quickly. Soon after, a local fundraising campaign was initiated by Lohnes and her students and more instruments and music supplies were purchased. As the desire of the students grew, so did the support. Word spread and donations of instruments and funds came in supporting the school's music club. By 2007, the students of the club had raised enough money to sponsor the first-ever fiddle workshop for youth in their community. At the request and urging of Lohnes, Nova Scotia's master fiddler, Gordon Stobbe, and guitarist, Greg Simm, were all too willing to get involved. And while this workshop would be the first, it certainly would not be the last. Even as she was moving back to Nova Scotia, Julie and her musical colleagues knew that they had to find a way to make a great thing sustainable.
In 2009, Tusarnaarniq Sivumut Association – Music for the Future was created. Now a charitable organization, its goal is to provide opportunities for Inuit youth in the North to learn music on an ongoing basis. Since its inception, Music for The Future has been supporting youth in Nunavut and sending musicians to remote communities on Baffin Island. The initiative provides music programming, education and instruments for youth in the North. Instructors travel to Nunavut for fiddle workshops in the spring and fall of each year and they continue ongoing contact with former students who leave the North to study in Ottawa – students like Avery Keenainak from Pangnirtung or Michael Pewatualuk from Pond Inlet.
Since its first workshop in 2007, Music for the Future has conducted an impressive sixteen fiddle workshops. Professional musicians have been present to students in the North for more than 52 weeks teaching music to the youth since 2007. Musicians, including Greg Simm, Gordon Stobbe, Trent Freeman and Kim de Laforest, have travelled annually to Nunavut to conduct the organized workshops. Northern youth have gained valuable musical lessons, professional mentoring, and a positive creative outlet with which to express themselves. All participants have benefited from the cultural sharing and the interest in the youth fiddle workshops continues to grow. As of 2016, fiddle workshops have expanded to community halls of Pond Inlet, Qikiqtarjuaq, Pangnirtung, Iqaluit/Apex and Hall Beach with Ottawa becoming the "southern" hub.
On October 1st, 2016, the Loyalist Orange Lodge in Ottawa played host to a music-filled fundraiser for an evening featuring performances by Inuit drummer David Serkoak, music students Avery Keenainak and Michael Pewatualuk, and the fall workshop instructors, Nova Scotia's Greg Simm and Saskatchewan's Kim de Laforest, who, on the very next day, were on a First Air flight to Pond Inlet, Nunavut. In fact, Ottawa has become somewhat of a second home for some of the youth who participate in Music For The Future's music programs in Nunavut, who come from remote communities in Nunavut to further their studies at Nunavut Sivuniksavut (NS).
Like most things in the North, the cost of presenting musical workshops is high but the organization is looking forward to the future. In 2016, they launched an ambitious fundraising campaign on National Aboriginal Day. Their goal is to raise $50,000 over a one year period and they are on their way to meeting that objective as additional events are planned for Ottawa in the spring of 2017. More information can be found at musicforthefuture.ca.
Tusarnaarniq Sivumut Association - Music for the Future brings music to bear as a tool to promote tolerance and understanding, develop skills, build relationships, while providing a safe, positive activity for youth. Best of all, Music for the Future was created right here in Canada. For the last nine years, Inuit youth have benefited from the fiddle workshops, both during the workshops and throughout the year as many of them continue to play. "The workshops put instruments in the hands of youth, and that is powerful" said Lohnes. The music workshops have been showing students that hard work and dedication can pay off, and the experience has increased self-confidence for many and that sense of pride and accomplishment has the potential to filter into all aspects of their lives - school, sports, family and music.
Recommended Articles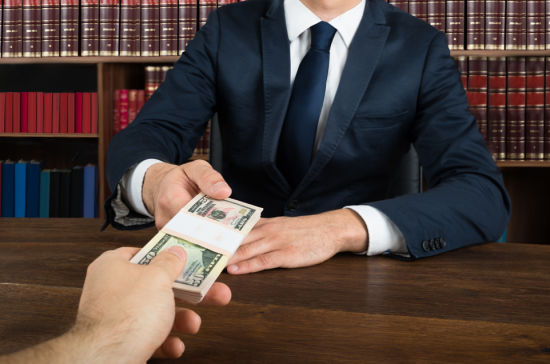 You may see companies offering payday loans with low interest rates, but is there a catch?
Read full story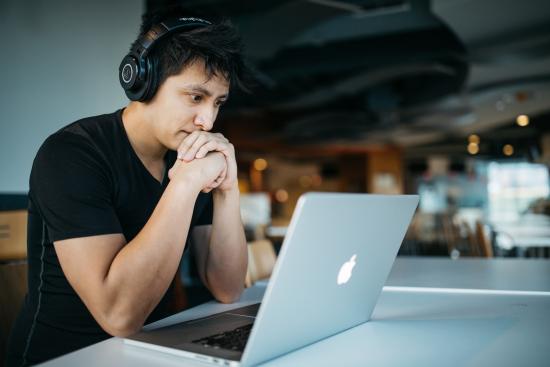 Networking is currently one of the fastest growing fields in the IT industry.
Read full story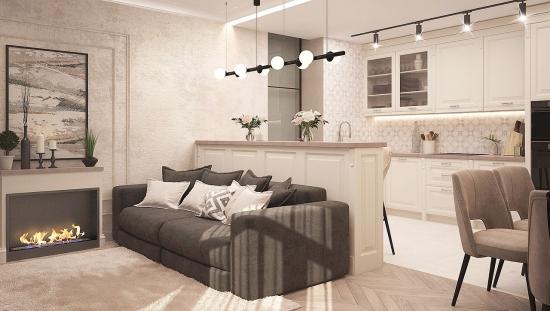 Whether you are doing it for the purposes of aesthetics or to add efficiency, upgrading your fireplace is always a great idea.
Read full story
Comments (0)
*Please take note that upon submitting your comment the team at OLM will need to verify it before it shows up below.