But First, Coffee
Photos by Ali Matthews & Andaz Hotel.
Top coffee connoisseurs gathered at Feast + Revel in the recently opened Andaz Hotel for a Barista Invitational showcasing some of the top talent in Ottawa. Baristas from La Bottega, Origin Trade, Planet Coffee, Bar Robo and Feast + Revel faced off to win the title of top barista for their signature hot coffee drinks, signature cold coffee beverages, and best latte art creations.
The three judges sat front row to oversee all of the creative beverages. Sarah Jennings from the ByWard Market BIA was looking for a flavourful espresso, Chris Petrie from Equator Coffee gave the advice to try and "keep it simple" and Julia Weber from Bank Street BIA was keen to see how creative the latte creations could be.
Guests in attendance we treated to a wide array of sweets, including pumpkin spice squares, scones and even cookies that were shaped like coffee cups. It was a full house as event registration was booked up days in advance of the weekend event.
Local fashion bloggers Chantal Sarkisian, who is always on the hunt for creative and unique events to feature on her blog, saw the event as an ideal opportunity to see what the Feast + Revel pastry shop had to offer.
"I love Andaz's local outreach and their efforts to feature the best Ottawa has to offer. They are creating an inviting space with delicious food that will help build a community and showcase local talent. But the main reason why I couldn't miss out on this opportunity was to taste the delicious new sweets by Feast + Revel, and get a free cup of my favourite Ottawa roaster: Equator Coffee. That's a no brainer!"
Food and beverage offerings at Andaz are handled by Executive Chef and Ottawa local Stephen La Salle, who was on site to oversee the friendly competition spoke with Ottawa Life.
Ottawa Life:Thanks for inviting Ottawa Life Magazine to your event! How did the idea of a friendly competition of baristas come about?
Stephen La Salle:  We we're pretty stoked about having a team of baristas in Andaz Ottawa's signature restaurant, Feast + Revel, our baristas have an amazing energy and were trying out new drinks for our menu so we wanted to give them a creative outlet. We reached out to our coffee roaster, Equator and got the ball rolling.  We just wanted to have some fun and promote coffee shops that we love and create a fun neighbourhood event that could also showcase our new restaurant.
Tell me why the judges chose Zachary Pantalone from La Bottega was the winner.
Zack had the most cumulative points in our 3 rounds! Equator Coffee came up with the scoring system for all three rounds, we wanted to see what kind of coffee drinks the baristas could come up with that showed off great coffee and great latte art so we had three rounds, a hot beverage, a cold beverage and latte art. Scores were tallied for all three rounds and Zach came out on top! Great latte art, a beautiful Turkish iced coffee for his cold beverage and pistachio infused latte for his hot.
The event registration was booked up days in advance of the event - Congrats! How is Andaz redefining the so-called 'foodie culture' and bringing it to forefront in Ottawa?
We're not so much redefining it but celebrating it! Partnering with our local producers, artisans, suppliers, growers, artists and more is at the core of our ethos, it just made sense to us to celebrate Ottawa coffee culture and our neighbours! The ByWard Market boutique hotel is well known for its design-forward interiors reflecting Ottawa's heritage, art pieces curated by the Canada Council Art Bank and locally sourced amenities.
Recommended Articles

This past weekend the Ottawa Convention Centre played host to Ottawa's Premier Bridal Show. The ev...
Read full story
All photos by Andre Gagne. "Like so many of you here I've been coming to Parliament Hill since I...
Read full story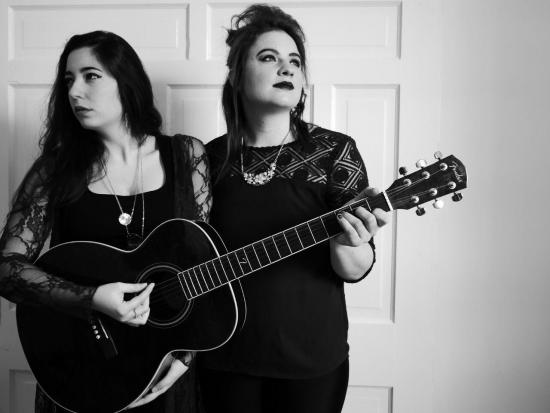 What do Hope and Crosby, Abbot and Costello, Fey and Poehler and Kristine Shadid and Allison Harris have in common?
Read full story
Comments (0)
*Please take note that upon submitting your comment the team at OLM will need to verify it before it shows up below.