Politics
Canadian Government Should Intervene - Huawei Executive Meng Wanzhou Should be Released Immediately
Canadian Government Should Intervene - Huawei Executive Meng Wanzhou Should be Released Immediately
Meng Wanzhou, the chief financial officer of Chinese technology giant Huawei, was arrested by Canadian officials in Vancouver two weeks ago because she is wanted in the U.S. on allegations of fraud. Wanzhou should be released forthwith.
The Americans are accusing her of using an unofficial subsidiary called Skycom to evade U.S. sanctions on Iran from 2009 to 2014 and are alleging that she made public misrepresentations about Skycom, claiming it was independent from Huawei. The U.S. contends they were the same company doing business with Iran and are seeking her extradition so that she can be prosecuted in the United States. This is not Canada's fight and the arrest is sure to damage relations between our countries.
Prime Minister Justin Trudeau said the Canadian government was notified of Meng Wanzhou's arrest a few days before it happened, but said they weren't involved.
"The appropriate authorities took the decisions in this case without any political involvement or interference," he said. "I can assure everyone that we are a country [with] an independent judiciary."
This is a perplexing statement coming from Trudeau who has personally interfered in the judiciary process on at least three occasions in the past two years.
The first was when Trudeau interfered in the judicial process in the Omar Khadr case, moving it out of the court system and approving a $10.5 million payout to Khadr from taxpayers because, apparently, Khadr's charter rights were violated. He then authorized the payment to be made in a way to circumvent a U.S. court order to seize any funds paid to Khadr. This way the United States could not use any of the funds for the victims of the Americans Khadr and his father had killed.
In 2016, Prime Minister Justin Trudeau intervened in the military justice system by ordering an RCMP investigation into the actions of Admiral Mark Norman involving military naval procurement contracts, instead of allowing the Military Police and military judge advocate general (JAG) office to review the matter as it in their domain. Trudeau announced in the House of Commons that there would be charges laid in the case before the RCMP had even completed their investigation. Charges were later laid and the case is now before the courts.
Both Prime Minister Justin Trudeau and Justice Minister Jody Wilson Raybould interfered in the controversial case of Colton Boushie, a young Indigenous man in rural Saskatchewan who was shot and killed during a robbery by a white farmer in 2016. After a jury acquitted the farmer in February 2018, Trudeau compromised the appeal process saying that, "While it would be completely inappropriate to comment on the specifics of this case, we understand that there are systemic issues in our criminal justice system that we must address. We're committed to broad-based reform to address these issues. As a country, we must, and we can do better."
That prompted complaints from the opposition benches and by several criminal lawyers across the country who accused Trudeau of undermining the independence of the judicial branch. Trudeau refused to retract or apologize for his comments. Meanwhile, Justice Minister Jody Wilson-Raybould doubled down on the comments when she tweeted that Canada "can and must do better."
The mere idea that Prime Minister Justin Trudeau is now suggesting that he or the government have no influence or ability to act in the Meng Wanshou case is without merit. There are times when it is completely appropriate for the Prime Minister of Canada to comment on these matters and even act, if it is in the national interest.
Canada has extradition agreements with many countries. We are also a sovereign state and the people in government adjudicating these matters and making the decision on whether an arrest will be made or charges laid have a fair amount of latitude up until they make the charge. After that, the court will decide. The point is that Meng Wanzhou should not have been arrested and detained in the first place. Furthermore, when Trudeau learned it was about to happen he should have stopped it.
If extradition is about a person involved in a crime that entails violence, death, genocide, that is one thing. It is a completely different kettle of fish if the extradition request is about a commercial matter involving big monopolies, big money or the hidden agenda of our American friends trying to pull one over on the Chinese by using Canada as its proxy.
America sees China as a security threat and as a political, social and economic foe. The security services and military leadership in our country are mostly in lockstep with the American view. Problems occur when we allow our independent security and legal system to be a lapdog for Washington's anti-China agenda. Simply put, it hurts Canadian interests. The Americans don't give a damn about Canada's trade or economic interests - only their own.
Just last month it was learned that in the newly negotiated trade agreement between Canada, the U.S. and Mexico (CUSMA), the U.S. imposed terms to preclude Canada from entering into future free trade talks with China without their prior approval. China is now Canada's second largest trading partner with $18.2 billion in trade last year alone. We should never allow the Americans or any foreign state to dictate what we do and with whom.
The Trudeau government has been very disingenuous in their dealing with China. They say they want to do more business with China, yet never miss an opportunity to send the opposite message in their deeds.
Arresting Meng Wanzhou was not a good policy decision for Canada. As the deputy chairwoman and CFO of Huawei, she plays a significant role in Huawei's business in Canada and around the world (you may have noticed the Huawei brand as they are the key sponsor for Hockey Night in Canada - hello Irony!). Huawei is a dominant global player in the network equipment market and while it is under scrutiny from the U.S. and other governments over suspected ties to the Chinese government and possible links to spying, this has not been proven in court.
The United States, the Australians and some European countries have banned or excluded Huawei from participating in the establishment of the fifth-generation wireless (5G) in their countries. 5G is the latest iteration of cellular technology that is being engineered to greatly increase the speed and responsiveness of wireless network systems that form the backbone of our economy and society. Think of the 5G as the communications infrastructure in a country.
Canada, Germany and several others have not banned Huawei which sells itself as a private company that works with many network operators in numerous countries offering modern products at low prices.
Critics say that the price advantage of Huawei is based on unfair conditions in the Chinese home market. In China, over 75 percent of the mobile communications market is reserved for domestic technology providers like Huawei. This competitive advantage cannot be obtained by Chinese suppliers, hence why Huawei has the upper hand. Contrast these claims with similar complaints made against American company Apple Inc., who have been accused by critics for combining stolen and/or purchased designs that it claims are its own original creations; unethical business practices such as anti-competitive behavior; rash litigation to pressure smaller competitors or force them out of business; the use of sweatshop labor to make their products; misleading warranties and insufficient data security; and, concerns about environmental destruction. Apple has also been criticized for its alleged collaboration with a U.S. surveillance program. Other American companies have been involved with U.S. government surveillance abroad. Security agencies worked cooperatively with U.S. technology companies to tap Angela Merkel's mobile phone. The Americans calling out Huawei is very much like the pot calling the kettle black. Canada is being used by the Americans here and it will not end well for us.
If Meng Wanzhou is wanted by the United States for allegedly contravening U.S. trade sanctions against Iran that is not anywhere near a strong enough reason for Canada to detain her. In fact it goes against our national interests. To make matters worse, Meng Wanzhou is also the daughter of Huawei's founder and CEO Ren Zhengfei. That senior Canadian officials agreed to the request at all to have her arrested in Vancouver only to be extradited to the U.S. for a commercial crime accusation made by the States is a mistake.
The Chinese embassy in Ottawa released a statement protesting Meng's arrest which it said "seriously harmed" her human rights and has urged them to immediately correct the wrongdoing and restore the personal freedom of Ms. Meng Wanzhou.
Recommended Articles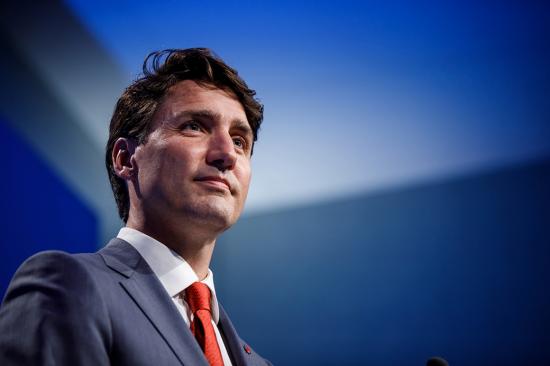 If Justin Trudeau's last name was Smith or Gagne, he would have never been elected leader of the Liberal party. His privilege was his name, not his resume.
Read full story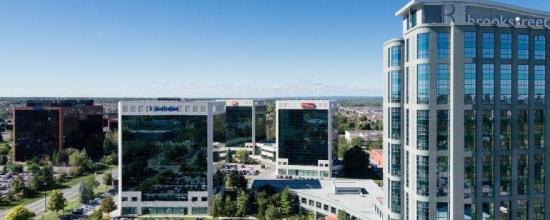 It would be foolhardy to not do everything possible to expedite transit infrastructure from the city's core to Canada's hi-tech centre.
Read full story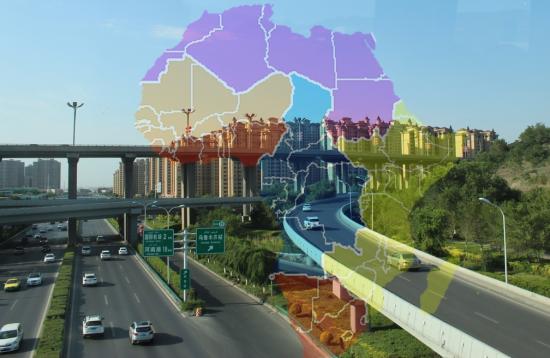 The success of the FOCAC Beijing Summit has once again demonstrated that China and Africa enjoy a firm foundation for traditional friendship, and China-Africa pragmatic cooperation is full of vitality.
Read full story
Comments (1)
*Please take note that upon submitting your comment the team at OLM will need to verify it before it shows up below.