Celebrate Black History Month in Ottawa
February is Black History Month, a time when we are all encouraged to learn about, acknowledge and celebrate the significant contributions that Black Canadians, and black communities all over the world, have made to society. It is also a time to reflect on the struggle that the black Diaspora have gone through historically and continue to go through to this day. There are a variety of events being
hosted throughout the city over the next few weeks in celebration of Black History Month. Most are free and make for great fun and a worthy learning experience for the whole family.
Our Canadian Story: 150 and Beyond (Feb. 5th, Ottawa Church of God)
This showcase, put on by the children and youth ministries of the Ottawa Church of God, will feature singing, dancing and theatrical performances all in celebration of black h
istory and culture. The event is appropriate for all ages and is free to attend.
Children's Stories in the Diaspora (Feb. 12th, Ottawa Public Library - Nepean Centrepointe)
Join notable figures in the local black community reading children's stories by black authors. Books by black authors in the library's collection will be on special display and there will also be a seller present if you are interested in purchasing any of the featured books. This event is free and perfect for the entire family.
Afrofuturism and the NeoGriot (Feb. 17th, St. Brigid's Centre for the Arts)
This event will be an evening of art and conversation as it will feature an art exhibit showcasing work by innovative, cutting-edge African Canadian visual artists followed by a panel discussion discussing the "Afrofuturism" and "Neogrit" art styles. Admission is free for both the exhibit and panel. This event is ideal for anyone interested in modern art, design and technology.
The Gift of Jazz (Feb. 18th, Algonquin Commons Theatre)
Jazz lovers, and music lovers in general, will not want to miss this concert! The Gift of Jazz showcase will celebrate the history and legacy of jazz music – starting from its early roots in African slave gospels to its contemporary form today. Tickets are $25.
A Celebration of Black History in Canada (Feb. 25th, Fourth Avenue Baptist Church)
This event is ideal for all you art and musical lovers out there. This is an all day event with a photo exhibit by local Black Canadian historian Thomas Barber, followed by a multi-artist concert later in the evening featuring music of the West Indies, American and Canada. Admission is $5 for the art exhibit alone or $30 for access to both the exhibit and concert.
For more details and a full list of events, check out the Black History Ottawa website.
Recommended Articles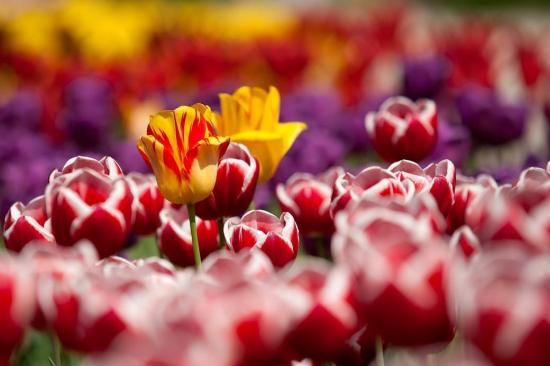 Did you know that Ottawa residents plant more tulip bulbs per capita than any other city on the planet? After 65 years you have to wonder just how many new leafs the Canadian Tulip Festival has left to turn over. The floral festivities and A colourful explosion each Ottawa May is as common as fireworks on the 1st but being a milestone year for both the Festival and the country, organizers have come up with a few new ways you can tiptoe through those tulips.
Read full story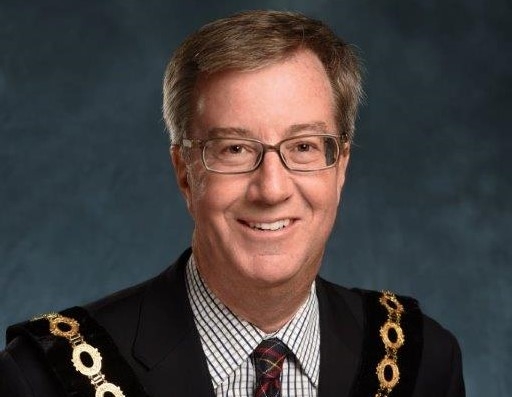 The colorful flash of fireworks lighting up the Ottawa sky ushered us into the New Year a few weeks ago. The foundation was laid for what is shaping up to be one of the biggest years the city has ever seen. Today, the proverbial cherry was placed firmly on top of that cake and for one Mayor Jim Watson it couldn't be any sweeter!
Read full story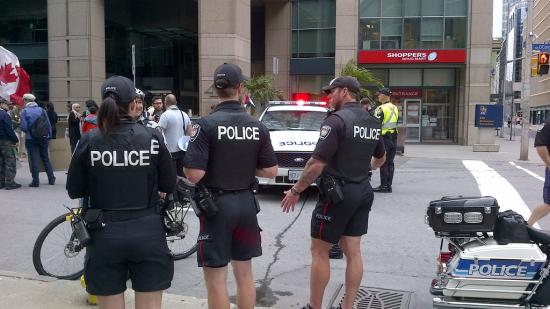 The central question is whether such an increase is warranted and justified by the level of policing service that citizens are receiving from the Ottawa Police Service.
Read full story
Comments (0)
*Please take note that upon submitting your comment the team at OLM will need to verify it before it shows up below.