Crazy for the Fools
Ottawa Life's Festival City Series is back! We'll provide a unique look at some of your favourite events.
We'll go beyond the music with artist interviews, volunteer profiles, concert reviews and spotlights on
the tastes, sights and sounds of the festival season.

Your city! Your festivals and events!
Like a good sunscreen, Ottawa Life has you covered.
---
Photos by Andrew Alexander
It is hard to believe that the Company of Fools have been sharing their Shakespearean magic in Ottawa since 1990. The Fools are Ottawa's original professional Shakespeare company and they were, and continue to be, inspired by Elizabethan players that once entertained audiences out of doors, at the Globe and on the road. The Fools started out doing street theatre vignettes and busking in Ottawa with quick pop-up events, much like their artistic ancestors. They have built a reputation as a highly physical troupe with interactive shows.
Then, back in 1992, they began their Torchlight Shakespeare Series, where 90-minute versions of Shakespeare's hits are played by a cast of 3-6 performers in a fast-paced, engaging and Foolishly interactive manner, in community parks. Now with their solid reputation, often they are invited by community associations to perform. In true wandering Elizabethan style, where acting troupes took their shows out on the road, the Fools do the same, always in different venues and even different locales, such as Wakefield.
The notion of theatre being indoors in a dark theatre without eye contact with the audience is not how it was originally experienced. So in many ways, the Fools honour the origins of theatre. Performances were outdoors, during the day with the sun providing lighting. Furthermore, back then in Shakespeare's days, audiences were not silent. They would roam around the Globe boisterous, chatting with each other, conducting business. That can be daunting for actors. Not for the Fools. However,
while today's audiences are much more polite and for the most part quiet, the actors still have to roll with the punches. Leger says that "every performance something comes along to keep the actors on their toes. There really is something every performance and I now keep a notebook of funny things that happen. Dogs will run on stage or kids run up, or laugh loudly and infectiously (which is great actually! They steal the show!). Sometimes we have military airplanes flying overhead. You never know what you are going to get. There is always something unexpected." And every time, the actors incorporate or inprovise and are engaging, spontaneous all the while respecting the original plays.
Here's an interesting statistic. Based on the 2015 park schedule and 2011 census data, approximately 753,858 Ottawa residents (85 percent of the population) live within a ten-minute drive of a Torchlight Shakespeare performance. The same data shows that 102,123 of Ottawa residents (12 percent of the population) live within a 10 minute walk of a Torchlight Shakespeare performance. There is no excuse not to catch one of the entertaining shows.
One of the great things about the Fools is that they make Shakespeare accessible to people of all ages and that love is now expanding to generations. Leger says it is beautiful to see "our audiences growing up with us. People who were teens are grown up and bringing their own kids to the show."
When choosing which Shakespeare masterpiece to offer, the Fools try to keep a good balance in tune with their venue, careful not to saturate and of course offering something light and fun for a park setting. Their current production is A Midsummer Night's Dream.
Artistic Director Catriona Leger said that this year, the goal was to have something "bright and colourful and summery that was familiar to audience. We wanted to draw in new audiences and have a really big bold celebration for Canada 150. So look for a Victorian flavour for Canada 150. It is a mash-up modern and Victorian feel."
It is also their biggest cast with eight actors. "We even have live music with an original score this year."
This is Torchlight's 15th anniversary season and what a great time to check them out. To see where they are playing, visit their website at www.fools.ca. ???????And if it rains? No matter, the show will go on. And William Shakespeare himself is looking down and smiling on the Fools.
Recommended Articles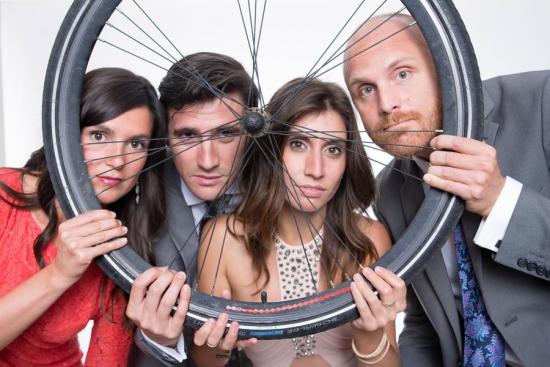 With 20-years writing about Ottawa life we think we have a pretty good idea of the best of what this city has to offer. In this new weekly summer series we'll share it with you. From our top picks of hotels, live music venues, local brews, bands and more, check, share and discuss #OLMBest every Monday!
Read full story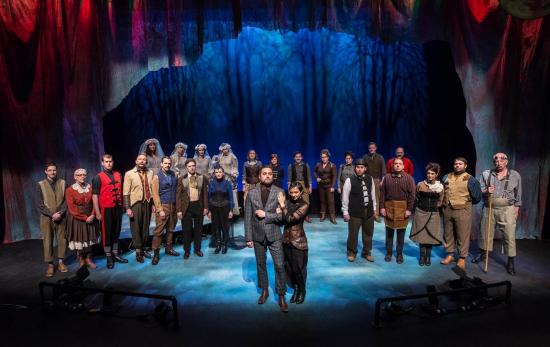 We think the good Bard would raise no objection and give the theatrical barristers of the County of Carleton Law Association a pass full of well scribed adulation as they step out of the courtroom and onto the stage to perform one of his greatest works.
Read full story
Comments (0)
*Please take note that upon submitting your comment the team at OLM will need to verify it before it shows up below.