Food & Wine
Discover the delicious wines of South Africa!
Discover the delicious wines of South Africa!
Have you tried any wines from South Africa? They are not as well known as those from France, Italy, or California, but you will want to get to know them because of their value and variety.
The winegrowing region, known as the Cape Winelands, is located mainly in the southwestern tip of South Africa in the Western Cape Province. It's a varied region with a southern coastline fringed by mountains. A relatively short, two- to three-hour drive from the Cape peninsula leads to the Winelands, an area with a Mediterranean climate beneficial to cultivating grapes.
Uniquely, South Africa can identify when its wine industry began: February 2, 1659. The first Governor of the Cape, Jan van Riebeeck, arrived at the Cape in 1652 to organize a refreshment station for the Dutch East India Company ships, which travelled the spice routes. Vines from France, the Rhineland, and Spain were shipped to the Cape and planted around 1655. By 1659, wine was made for the first time from Cape grapes. Today, sustainable viticulture is flourishing.
The signature wines from South Africa are Pinotage, a flavourful red wine, and Chenin Blanc, a luscious white wine. Several other varieties grow well, including Shiraz, Cabernet Sauvignon, and Chardonnay.
Red Wines from South Africa that you'll want to taste:

The Grinder Pinotage 2021
Western Cape W.O., South Africa
Pinotage is uniquely South Africa's own grape varietal, developed in the 1920s by crossing Pinot Noir and Cinsault. Think of munching on chocolate-covered espresso beans while sipping a glass of Pinot Noir, and you'll get the idea of how it tastes. Ripe berry and mocha aromas greet your nose; the palate continues with flavours of ripe berries, mocha, dark chocolate, and a touch of smoke. This makes an excellent pairing with a pulled pork sandwich or smoky barbequed ribs.
Dry • LCBO#572107 • $15.00
---

Six Hats Shiraz 2020
Swartland, South Africa
This wine gives lovely ripe blueberry, spice, and tobacco aromas. The palate offers with ripe plums and blueberries, spice, pepper, and tobacco, with nicely balanced acidity and soft tannins—a terrific choice with lamb chops or roast duck.
Extra dry • LCBO#21193• $13.95
---
And wait til you try these white wines!

Ken Forrester Old Vine Reserve Chenin Blanc 2021
Stellenbosch, South Africa
Chenin Blanc is a white wine made in a variety of styles, from dry to sweet. This one is extra dry and full-bodied, made from hand-harvested grapes, and sustainably grown on mature vines over 40 years old. This dry white wine has delicious aromas of baked apples and white florals. The palate offers honeyed peach and citrus zest, lively acidity, and minerality. A fabulous pairing with a seafood stew, a good choice for chicken or shellfish, and fantastic with pork chops.
Extra Dry • LCBO#231282• $18.95
---
Boschendal Chardonnay 2021
Western Cape, South Africa
Chardonnay lovers will be happy to discover this rich Chard with all those elements you love; ripe tropical fruit, citrus lemon, and buttery vanilla, along with the just-right acidity and balance. The grapes used to make this wine were hand-harvested, which results in purer flavours—a perfect match with roast chicken or lobster.
Dry • LCBO#367698 • $18.95
South African wines are crafted with a commitment to social and environmental sustainability. They offer wonderful variety, quality, and value; you will find great options in either red or white wines. You'll notice that these excellent wines are all priced under $20.
Try something new and discover your own favourite!
Recommended Articles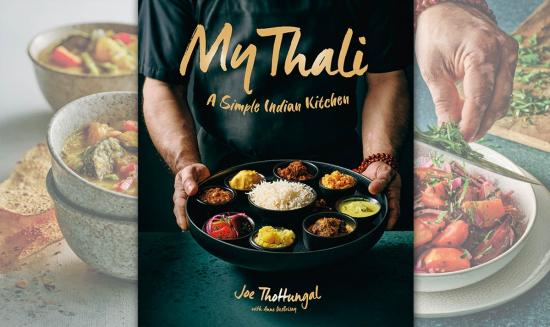 Get your copy next week on the Food for Thought website, where you can also purchase a copy of his Coconut Lagoon Cookbook.
Read full story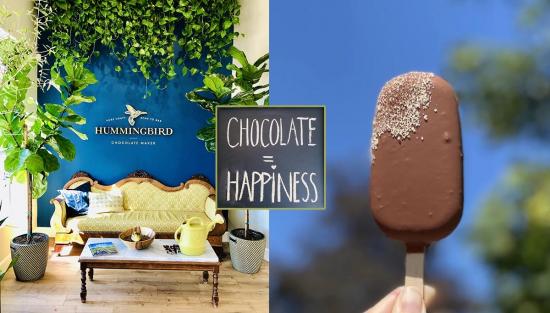 They say that money can't buy happiness. However, it can definitely buy chocolate, which will put a smile on your face!
Read full story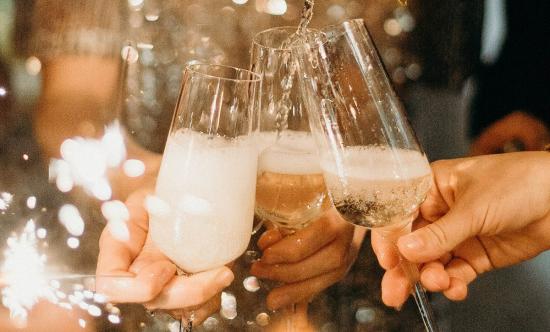 Nothing says "celebrations" like Champagne, but did you know that there are several wine options that will give the same sparkle at a fraction of the cost?
Read full story
Comments (0)
*Please take note that upon submitting your comment the team at OLM will need to verify it before it shows up below.