Does CBD oil make you feel sleepy?
CBD oil's potential to improve health and better equip people to handle medical conditions is widely getting acknowledged. Several pieces of research affirm the medicinal properties of this cannabis extract.
It has emerged as an herbal alternative to treat seizures, arthritis, anxiety, depression, sleeplessness and many other ailments. Look at this CBD products list which can help you with anxiety & other diseases.
Many times the side effects of marijuana are associated with CBD oil as well, making consumers more apprehensive. By enhancing our awareness about CBD and how it works, we can better understand its effects. So, let's get started.
What is CBD oil?
You would have already come across CBD oil and CBD oil-infused products if the ingredient is legalized in your state. This oil or tincture contains CBD derived from the hemp plant, which is a kind of cannabis plant. The extracted is mixed with a carrier oil, making it easy for your body to absorb CBD.
Cannabis plants contain more than 103 natural compounds, and CBD (Cannabidiol) and THC (Tetrahydrocannabinol) are the most well known among them. Although both these compounds are similar in their chemical structure, their effects are far removed from each other. THC is a psychoactive compound that affects your mood and gets you 'high.' For this reason, it is classified as a Schedule 1 drug. CBD, however, does not create such euphoria effect as it is not psychoactive.
CBD used in CBD oil is extracted from hemp, cultivation of which was legalized in the US, thanks to the amendments made in the 2018 Farm Bill. Federal law states that CBD oil and other products should contain less than 0.3% THC for them to be legally approved.
How does CBD oil work?
CBD oil can be consumed through sublingual absorption or vaping. Once depleted, the extract starts interacting with the Endocannabinoid System (ECS) in our body which contains CB1 and CB2 receptors. CBD binds with CB2 receptors which are the core components in the muscular system, immune system and the cardiovascular system. By promoting the production and binding of natural endocannabinoids with the CB2 receptors, CBD triggers the body to heal itself.
Does CBD oil make you feel sleepy?
We now understand that CBD enhances the homeostatic balance in our body. But does it get you sleepy? Absolutely not. CBD oil or any CBD infused product does not make you feel dizzy or tired at all.
Sleepiness or a sense of euphoria is the side effect of cannabis substances like marijuana which are rich in THC. This is a psychoactive ingredient which induces 'stoner effect' and is addictive. The way our body responds to CBD is entirely different. Rather than making us feel sleepy, it delivers an energizing effect. It relaxes our body and mind to bring us to a state of calmness. CBD is described as an 'anxiolytic' which reduces anxiety and stress.
Every individual's body uniquely receives CBD. So, the CBD concentration in the tincture, mode of consumption, age, body chemistry and the metabolism of the user may enhance or reduce the effect of CBD. You should also consider that full-spectrum CBD oil has a slightly different result than isolate CBD. The length of time for which the effects remain may also vary among consumers.
Researchers are very clear that CBD oil in itself does not produce any sedative effect. But when it comes to the full-spectrum CBD, they give a mixed reaction. It may contain traces of other organic compounds like terpenes which cause tiredness as it aids in relaxation. However, the percentage of terpenes may be minimal in hemp-derived CBD, and thus the user may not experience any drowsiness.
How does CBD oil help combat sleep disorder?
A review conducted in early 2019 states that CBD can help a person to fall asleep quickly, improve sleep quality and reduce sleep disturbances. As CBD boosts our ECS, it aids in regulating essential functions of our body, including sleep.
Several studies conducted till now support the fact that CBD oil can relax a person who has insomnia. As you get better sleep, you can wake up feeling refreshed and energized instead of feeling tired or sedated. To enhance CBD's effectiveness, it is suggested that you should consume it at least 1-2 hours before you hit the bed.
We should realize that the field of study related to the effect of CBD oil on sleep disorder is relatively new. We still need to acquire a lot of knowledge in this regard before CBD can be proposed as an alternative to sleeping pills to curb insomnia.
Final thoughts
CBD oil is generally safe to use, and the majority of the users have benefited from it. But if you are new to the world of CBD, you need to discuss it with your physician before beginning to consume. If your sleep disorder is the result of any serious medical condition, you should focus on treating that ailment rather than its symptoms. It is imperative that you understand what the state and federal law says regarding the legality of CBD oil. It is advisable to always buy CBD oil produced by licensed manufacturers to ensure quality and to avoid any legal complications.
Recommended Articles
Wiisag Corporation
, a Canadian Indigenous integrated cannabis company, is helping Canada's Indigenous communities to regain control over their resources by tapping into this billion dollar industry.
Read full story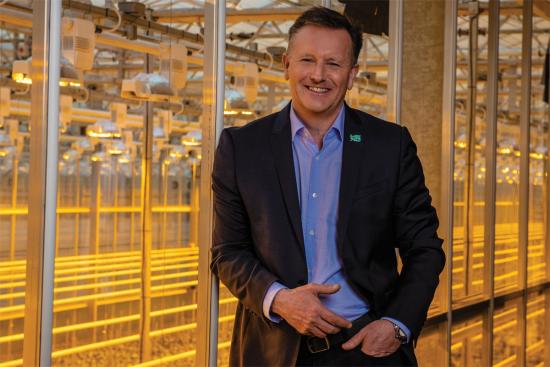 HEXO is not just another start-up to international success story. The cannabis company has its sites set on being the first chapter in that yet-to-be written history.
Read full story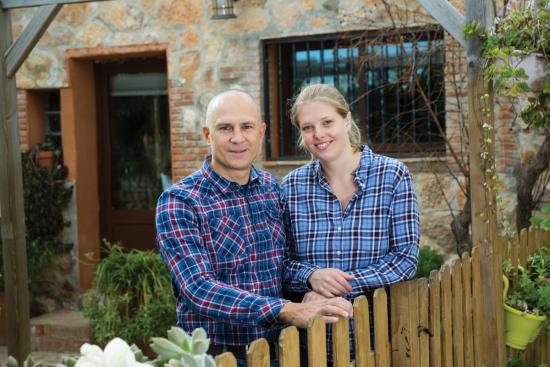 Being a good neighbour isn't about the size of the fence, but the conversation you have over it. That's especially true in the cannabis industry.
Read full story
Comments (0)
*Please take note that upon submitting your comment the team at OLM will need to verify it before it shows up below.