Double Shot of the Blues in Orleans
Photos by Andre Gagne
ALL-POINTS BULLETIN

All units (and blues lovers) be on the lookout! An Axe Murderer was seen (but mostly heard) lurking about Orleans last evening in the vicinity of the Shenkman Arts Centre. Sometimes referred to by alias Matthew Rogers, the subject is known to be traveling with Shawn Hall, AKA: The Harpoonist. Both carry a large arsenal but if seen holding a guitar or harmonica the duo is considered extremely dangerous.
The Harpoonist and the Axe Murderer have been called a true blues band for true blues fans and they are a force not to be taken lightly.
Case files suggest they could very well be the offspring of Lizzie Borden and Captain Ahab should that unlikely pair have met for an evening of unmentionable sin in some downtown Eastside Vancouver hotel room with only the usual roaches present to witness the deed. Other reports suggest the BC duo first met when the fates themselves tossed them together to record a radio jingle. Whatever you may believe, it should come as no surprise that they first fraternized on stage in a watering hole frequented by the Hells Angels.
Wherever they may have spawned from, the two have a Checkered Past and have been known for a stage presence that demands attention. I'd call it damn right bewitching.
No different was last night's blistering attack of the blues with those there to witness it quickly showing their allegiance to the musicians by way of rhythmic swaying, aisle dancing and the occasional attempt to engage the duo in conversation.
"Ottawa, Ottawa, Ottawa, what is going on here?" asked Hall, going on to reference the unusually warm patch of weather that's touched down in the capital this week. "What do you for Winterlude when the canal is something you can float on?"
"We listen to the blues," shouted one of their devoted followers in the Shenkman crowd. He didn't even pause to inhale. This crowd was tied to the band, the blues was the link and they wanted more of the same!
And the blues is what they received. There was no mercy from Hall and Rogers with the biggest killing of the night being perpetrated on Rogers' guitar. The solos themselves were deadly but not to be outdone by his partner in crime, Hall equally laced into the crowd on the harmonica, his playing at times looking as though he were trying to quell an out of control chainsaw possessed by Pazuzu.
His fury did not stop there. Note, The Harpoonist can unleash a voice that sounds like a Yamaha FZR drove through Tom Waits' vocal chords and a gunnysack of rusty razor blades.
The two cooked up what they called a blues Sloppy-Joe but they were not fooling anybody. Sloppy? Hardly! Their work only showed the hand of a master of the art form as they performed juicy cuts like "Don't Make 'Em Like They Used To" and "Pretty Please". The duo's ability to wield multiple instruments simultaneously is certainly a tactic to confuse authorities and fans who, from a distance, could justifiably assume they are descending upon a full piece band.
The Harpoonist and the Axe Murderer have collected an attic full of influences. One can hear the ghost of Willie Dixon dancing with Aretha Franklin with some 50's and 60's electronic groove blues waiting in the wings for the next whirl across the floor. Their accolades have also accumulated with multiple Maple Blues Awards and a Juno nomination.
But the best showcase pieces in their amo bag aren't trophies. It's the raw, razor's edge sound that some purists may want to lock up but, nevertheless, couldn't be shackled anywhere be it south of BC or north of the Mississippi.
Resting under black sheets behind them, as though victims awaiting an autopsy, were the musical weapons of the duo's accomplices this Orleans winter night. If the Harpoonist and the Axe Murderer didn't slay them, hometown heroes MonkeyJunk were sure to finish them off. These people didn't stand a chance.
"Tony D! Tony D! Tony D!" the crowd, much less reserved then your usual Ottawa audience, was heard shouting before the band emerged from the shadows. The legendary local guitarist named in their calls was ready to bring down the thunder as though Indra, Zeus, Perun and had formed a union to craft his guitar and lob it like a scimitar from the heavens into Tony Diteodoro's eager hands.
The onslaught continued with the Juno winners delivering their signature rocking blues baptized in the swamps of Louisiana --from New Orleans to Orleans, Ontario-- and sent out above the Shenkman to quickly plummet back into tracks from the band's latest release Time to Roll.
"I know it's a Wednesday but someone somewhere thinks it's Saturday and they might just be on stage," said Steve Marriner before working the crowd into a vibe more evocative of weekend debauchery.
His vocals continue to put the soul in fan's bowls nearly a decade after the three piece formed after some brief flirtations with the blues inside Irene's. If you're going to start a band, that's the place to do it, folks!
MonkyJunk have earned the right to be called the Canadian ambassadors of blues/rock. On display this evening was the sound that has made them much sought out by local blues enthusiasts inching for any kind of taste of something that's pure and scooped from the same gumbo John Lee Hooker and Lightnin' Hopkins once dipped their spoons into.
The group's Ottawa fans continue to hold a special kind of flame for the trio, something the band doesn't hesitate to acknowledge.
"You know, we're coming up on our ninth year as a band and it's just really nice to play here in a room in our hometown where people really appreciate it," said Marriner. "It's good to be home."
MonkeyJunk will be back for a headlining night at WestFest this summer but the group and their harpooning, axe murdering cohorts were last seen rolling towards Kingston's Grand Theatre before heading off to bring the blues to North Bay Friday night.
Recommended Articles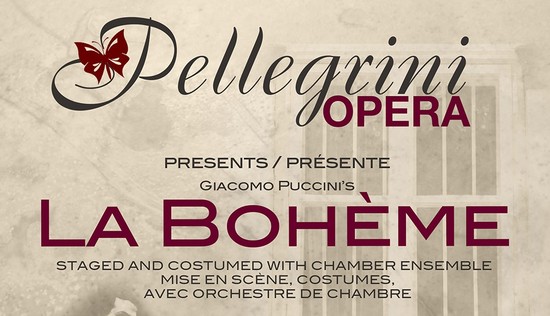 From its inception in 2004, the mission of Pellegrini Opera has been to make top quality operatic pe...
Read full story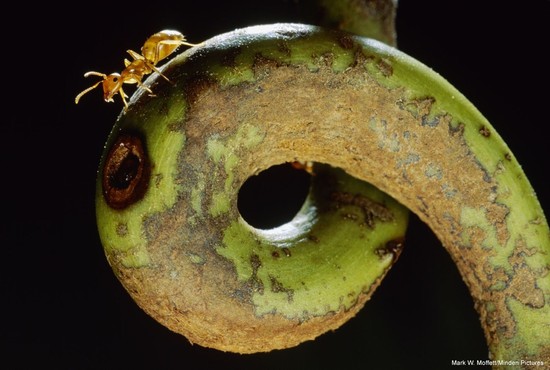 Ants are everywhere. Though small in size, they form complex societies and dominate their ecosyste...
Read full story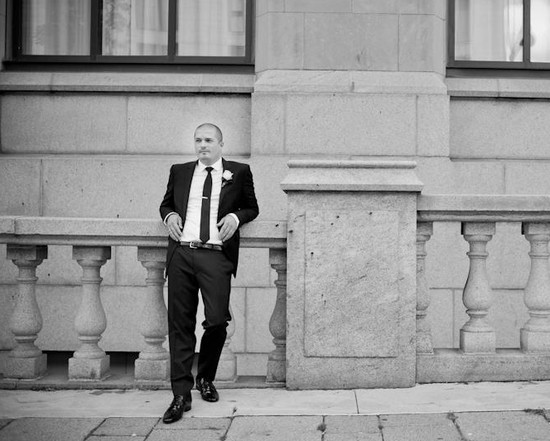 Pick any popular artist today and there's a good chance Christopher Roberts has either scouted or...
Read full story
Comments (0)
*Please take note that upon submitting your comment the team at OLM will need to verify it before it shows up below.